Republican presidential nominee Donald Trump criticized San Francisco 49ers quarterback Colin Kaepernick for refusing to stand for the National Anthem in a preseason game on Friday.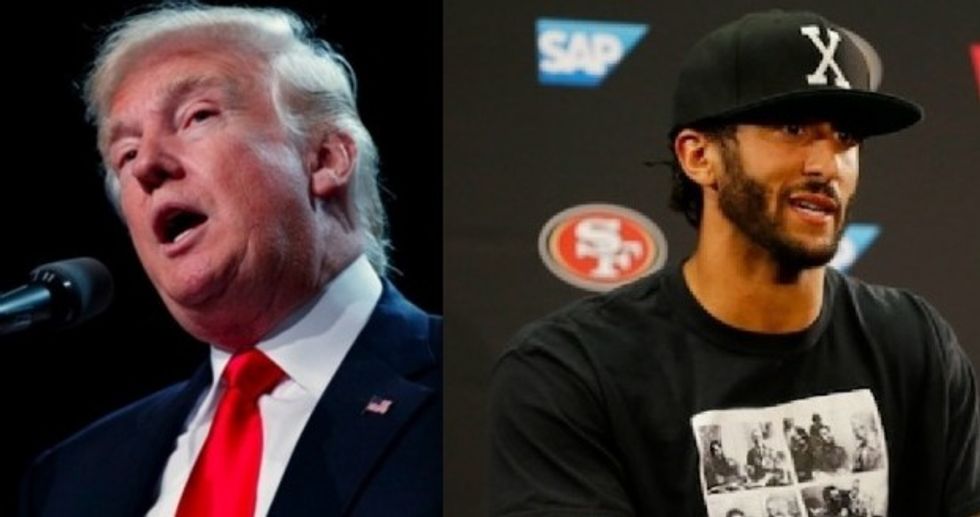 Image source: AP Photos/Ben Margot and Evan Vucci
"I think it's personally not a good thing," Trump said Monday on The Dori Monson Show. "I think it's a terrible thing, and you know, maybe he should find a country that works better for him. Let him try, it won't happen."
Here's audio of the interview. The relevant portion begins just after the 9:20 mark:
Kaepernick said he'll continue to sit during "The Star-Spangled Banner" until things change for blacks and people of color in the America.
(H/T: Mediaite)