Republican presidential candidate Donald Trump suggested at a Virginia Beach rally Tuesday that as president he would allow China to "solve" the problems presented by a hostile North Korea.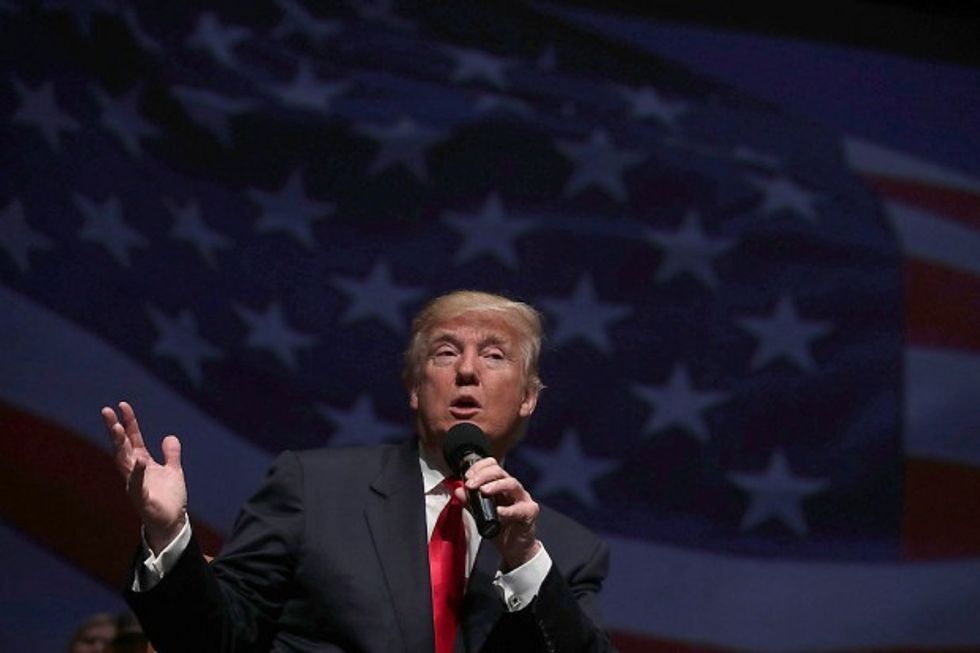 Republican presidential nominee Donald Trump speaks during a campaign event Tuesday in Virginia Beach. (Alex Wong/Getty Images)
"What I would do very simply is say, 'China, this is your baby. This is your problem. You solve the problem,'" Trump said. "'Cause China can solve that problem — it's a big problem."
"China has virtually total control over North Korea," he continued. "They say they don't."
According to the BBC, North Korea fired three ballistic missiles into the sea off its east coast Monday.
Trump has previously stated that he would be willing to have "a dialogue" with North Korean dictator Kim Jong Un.
—
Follow the author of this story on Twitter and Facebook: