Ben Schofield, a student at Wasatch High School in Heber City, Utah, always drove a truck to school with the American flag flying on the back.
But on Thursday, Scholfield's friend sent him a Snapchat message letting him know that the flag had been set on fire in the parking lot.
"I had the flag flying normally," Scholfield told KSTU-TV. "He took a picture and was like, 'Merica or whatever, and then I get another one maybe an hour or so later, and he's like, 'Someone burned your flag.'"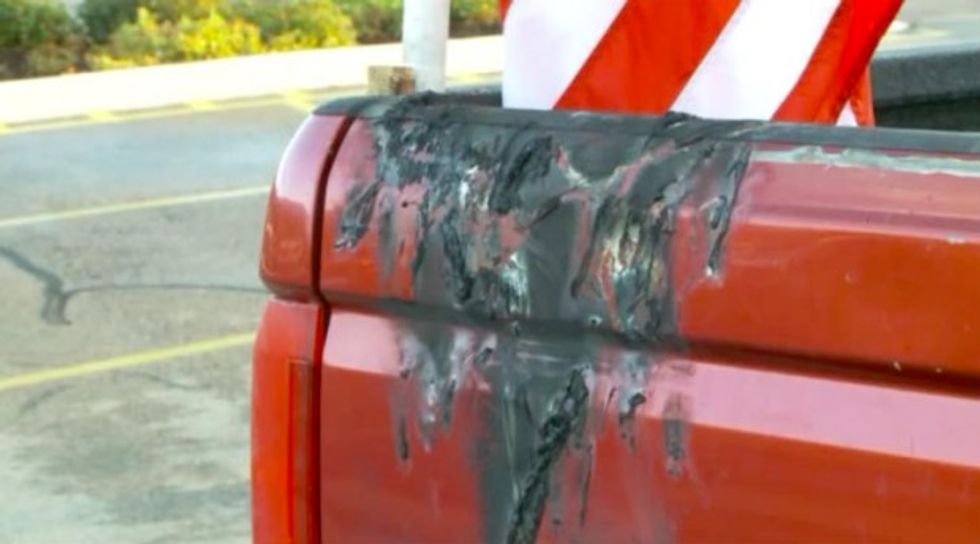 Image source: KSTU-TV
It was another one of Scholfield's classmates who initially noticed the blaze and managed to put it out, but not without the fire leaving damage to both the flag and Scholfield's truck. Scholfield said the first thing he did after learning of what happened was call the school.
He said school officials told him they were looking into what happened.
"I was pretty mad. I was pacing back and forth," Scholfield said.
His classmates then banded together in show of support and patriotism, deciding to fly Old Glory from each of their vehicles.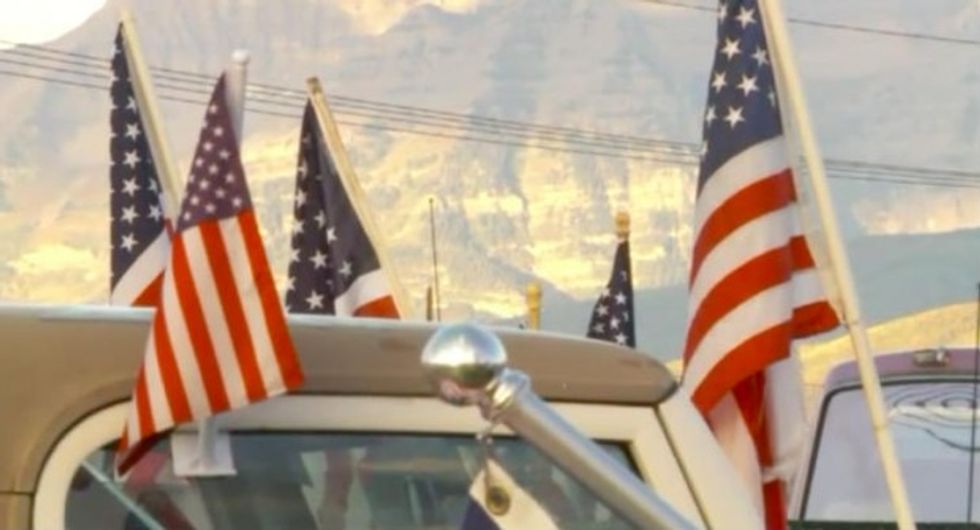 Image source: KSTU-TV
Image source: KSTU-TV
"I think its really important. It's not just the material part of the flag, it's the meaning behind it," Schofield told KSTU. "We're just showing that we can fly our flags, and we always will.
The school has since released a statement saying it knows which student set the fire and that the student will be punished:
Wasatch High School is investigating a Safe Schools violation which occurred in one of the school's parking lots resulting in damage to another student's vehicle. The student responsible has been identified and is cooperating with school officials and law enforcement. At the conclusion of the investigation, the student will be disciplined in accordance with district policy.
—
Follow the author of this story on Twitter and Facebook: