In the wake of Roger Ailes' ouster as chairman and CEO of Fox News over allegations of sexual harassment, network commentator Geraldo Rivera is voicing regret for ever defending the media mogul.
"The man we knew as the blustering genius who invented our mighty Fox News Channel is a deceitful, selfish misogynist, if the charges against him are true," Rivera wrote in a lengthy Facebook post Thursday night. "And if they are true, then his shame and banishment are well earned."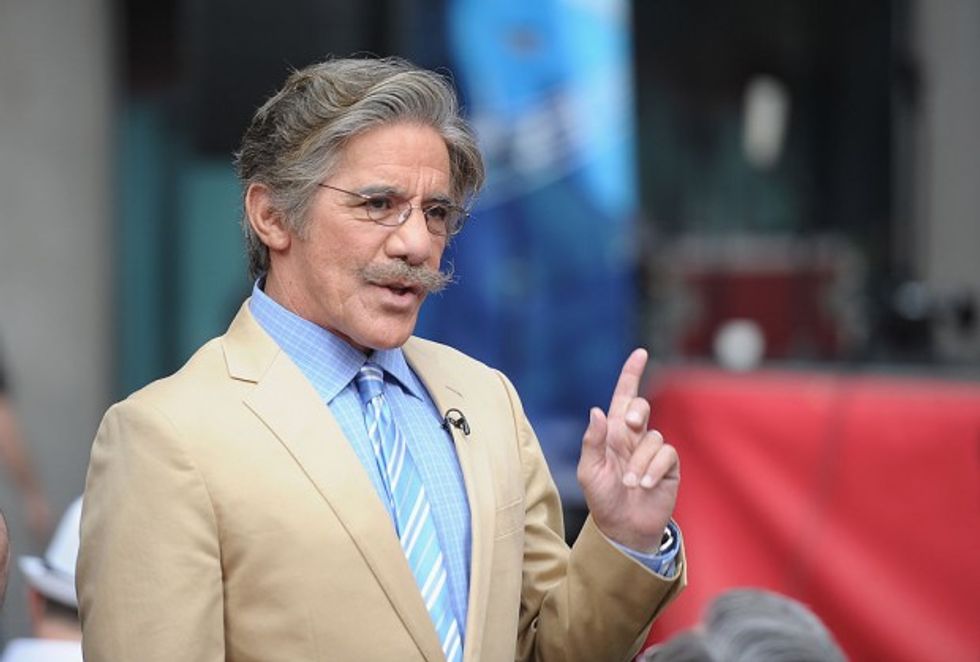 Michael Loccisano/Getty Images
"I was totally blindsided by his sexual harassment scandal, which is why I responded to [former Fox host] Gretchen Carlson's initial filing of her lawsuit with extreme skepticism," he continued. "The man she described in her pleadings was unknown even to those of us who thought we knew him well."
Rivera went on to say he was shocked by the allegations because he did not believe the man he thought he knew would have been guilty of the accusations levied against him.
In fact, in a July tweet, the Fox contributor defended Ailes, dismissing Carlson's claims of sexual harassment by the ex-CEO because he is "about as flirty as the grizzly in #TheRevenant," referring to a 2015 movie that centers on a man who was brutally attacked by a bear.
I've known him 40 years. He's about as flirty as the grizzly in #TheRevenant. I stand with Roger Ailes

— Geraldo Rivera (@GeraldoRivera) July 13, 2016
In the post, Rivera recalled working with Ailes at CNBC and reuniting with him at Fox after 9/11, saying the network leader "had my back through thick and thin." But after reflecting on the matter, the remorseful commentator offered a robust apology for his disbelief:
I am filled with regret for stubbornly discounting their various allegations. The Murdoch's would not have turned the world upside down but for good cause. Moreover, I apologize for my skepticism. Like victims of sexual assault, those alleging harassment deserve the presumption of credibility.

Even Ailes' personal Inspector Javert, Gabriel Sherman, the New York Magazine writer I have called a "nerd with a grudge" deserves my apology. He is on the right side of history. Might does not mean right. I was wrong, and am paying the price.
According to his post, though, his initial support of Ailes has already made an impact.
Rivera wrote that, due to his "uninformed support of Mr. Ailes" and the "relatively flattering portrayal of him" in an early manuscript, HarperCollins, a publisher owned by Rupert Murdoch's News Corporation, which operates Fox, has decided not to publish his war memoir, "Geraldo of Arabia, From Tora Bora to Trump."
Though Rivera did claim news is a "flirty business," he concluded his message with another apology directed toward all victims of sexual harassment.
"To all the victims of sexual harassment, direct and indirect, I am sorry for what happened to you," he wrote. "As the father of three daughters, including one in the news business, I urge all who have been offended to reach out. Similarly, if you see harassment, say harassment, even if the alleged offender is an old friend."
Read Rivera's full statement below:
—
Follow the author of this story on Twitter: