In New York City, the place where the World Trade Center's twin towers once stood is now the site of a large and beautiful memorial to all of the victims of the attacks on America on September 11, 2001.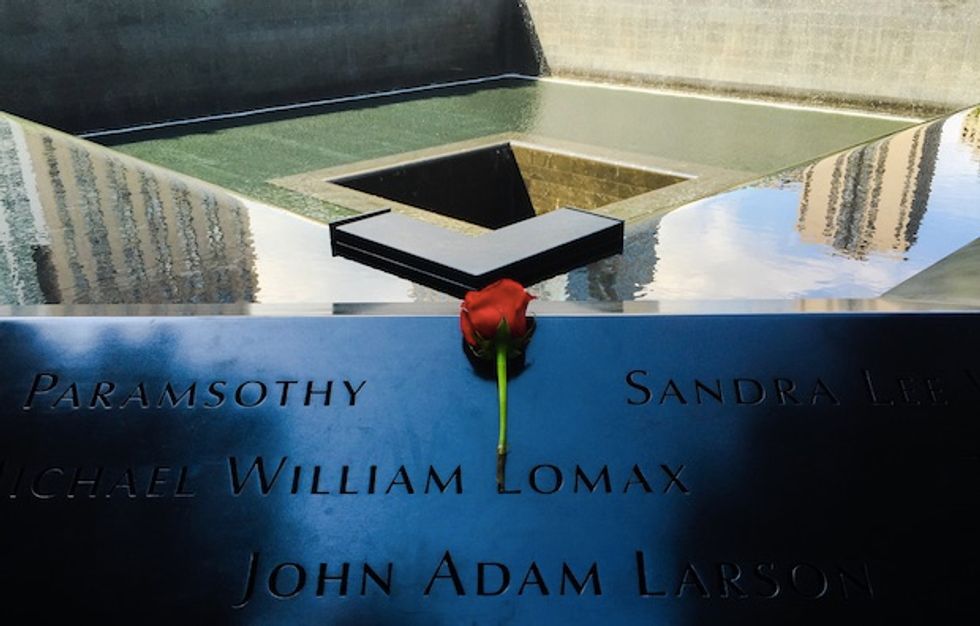 Image source: Mike Opelka / TheBlaze
The eight acre memorial is also in the shadow of the new Freedom Tower and has become a destination for tourists visiting the city. However, the behavior of some of the people stopping by the monument is raising eyebrows. Namely, people have been seen taking "selfies" with the somber memorial's walls and fountains in the background.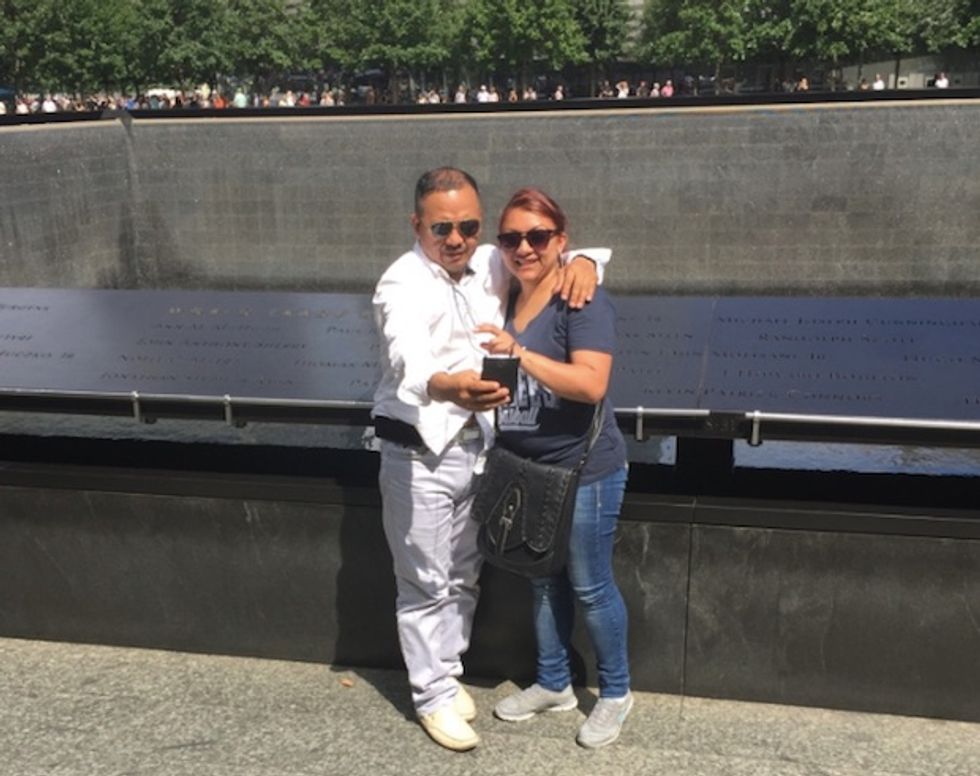 Image source: Mike Opelka / TheBlaze
Sunday, September 11 marks the fifteenth anniversary of the terror attacks on New York City and Washington, D.C. that took the lives of almost three thousand people and injured more than six thousand innocent victims and first responders.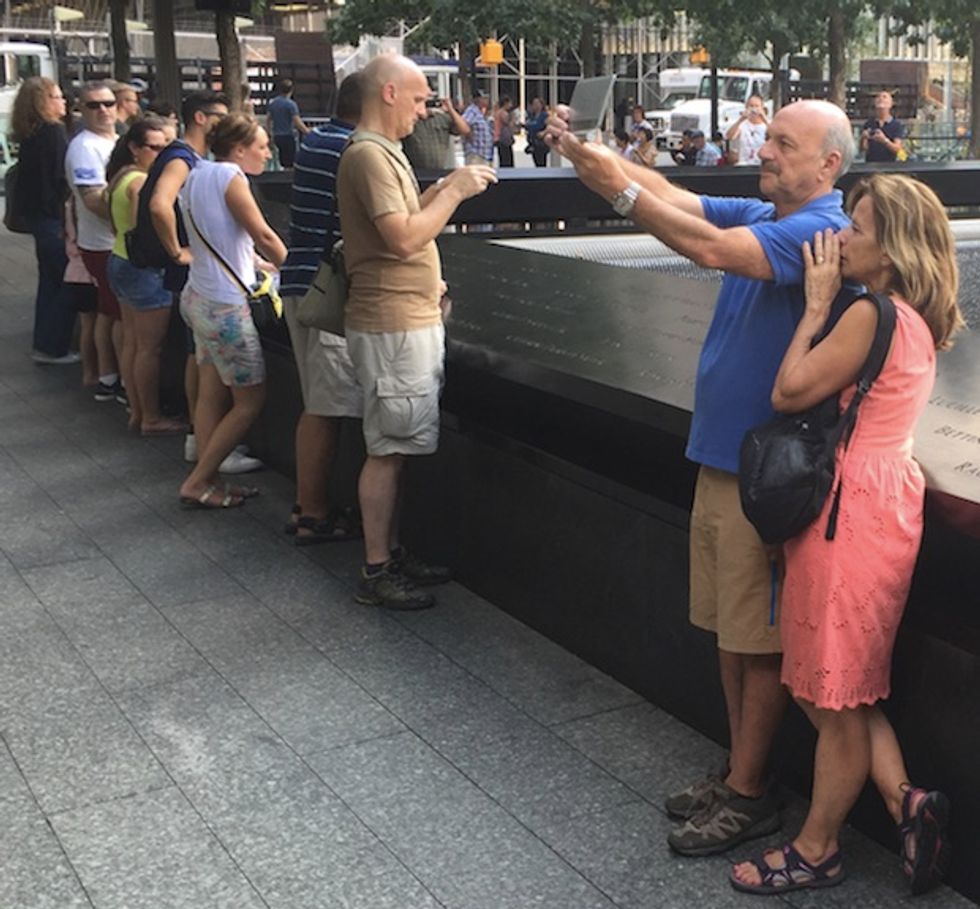 Image source: Mike Opelka / TheBlaze
We want to know, is it ok for people to take "selfies" at places like the memorial to the victims of 9/11?
Take our Blaze poll and share your opinions below.
Heard on TheBlaze Radio: Listen to some of the comments from visitors to the memorial in NYC.
__
Follow the author of this story on Twitter and Facebook: