Green Party presidential candidate Jill Stein is calling for another probe into the 9/11 terror attack, claiming the initial investigation was obstructed by former President George W. Bush's administration.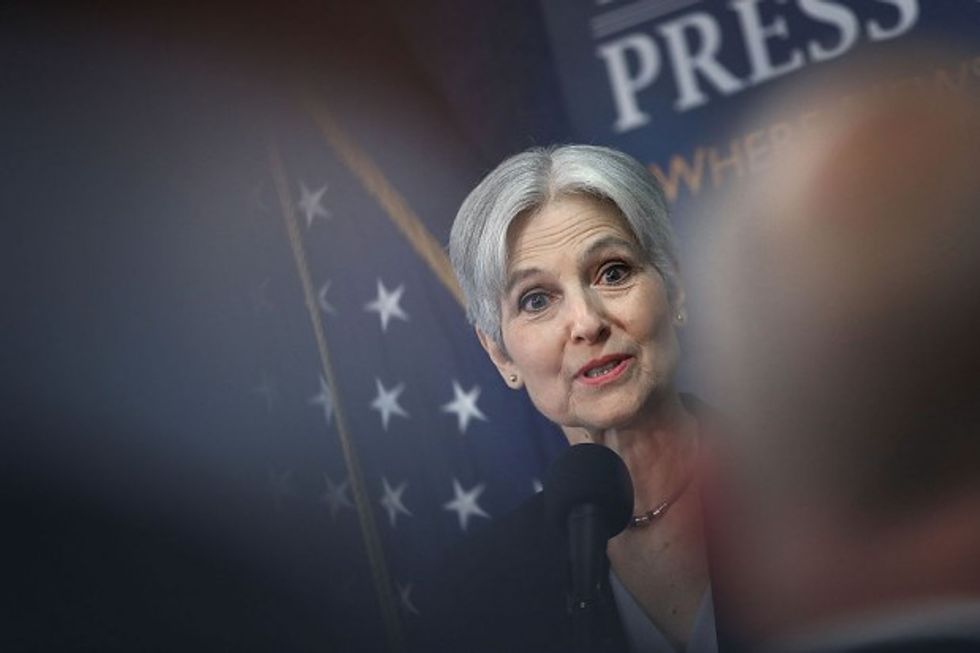 Win McNamee/Getty Images
"The families and friends of those who were murdered on 9/11 deserve justice," Stein said in a statement on the issue. "They also deserve to know the truth."
Her statement continued:
Led by the families of those who died on 9/11, the American people wanted—and deserved—a comprehensive and independent inquiry into the attacks. The Bush administration initially said an inquiry was unnecessary, claiming that the perpetrators had been identified and their methods and motives were clear.

It is well known that the 9/11 Commission produced a report containing so many omissions and distortions that Harper's Magazine described it as "whitewash as public service"—a document that "defrauds the nation." The co-chairs of the 9/11 Commission wrote a book just two years after the final commission report, saying, "We were set up to fail." The 9/11 Commission was not given enough money, time, or access to relevant classified information.
If she became president, Stein said she would encourage a new inquiry where investigators "would have access to the considerable body of responsible independent research that has emerged over the last 15 years." She vowed to create an "independent" 9/11 Commission not "dominated by members with an interest in protecting the reputation and careers of foreign affairs and intelligence communities."
The latest RealClearPolitics average has Stein earning 3.3 percent of the vote, trailing Libertarian Party nominee Gary Johnson, who has the support of 9 percent of the electorate.
—
Follow the author of this story on Twitter: