A Virginia gun rights group on Tuesday filed suit against Katie Couric, accusing the veteran journalist of defamation for her Epix documentary "Under the Gun," which first aired at the Sundance Film Festival in January.
The suit names both Couric and the film's director, Stephanie Soechtig, in the lawsuit. The Virginia Citizens Defense League and two of its members, Daniel Hawes and Patricia Webb, are seeking $12 million in damages in addition to $350,000 each in punitive damages. They are also seeking payment for all court and attorney fees, along with an injunction against further distribution of the film.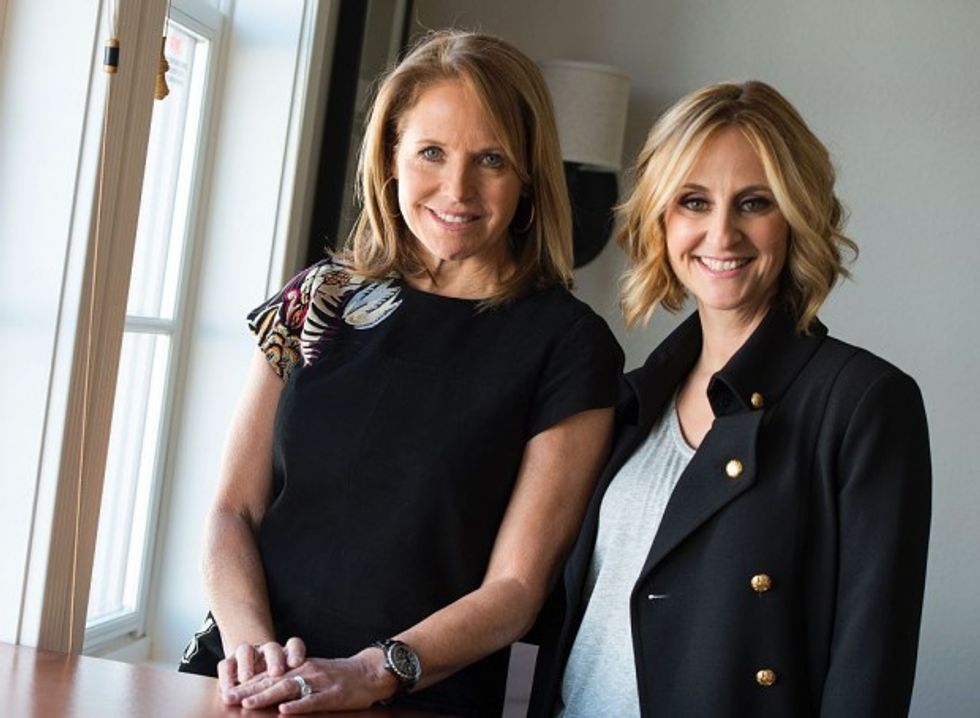 Katie Couric and "Under the Gun" director Stephanie Soechtig (Valerie Macon/AFP/Getty Images)
The lawsuit offers several examples of what it says are attempts to make gun rights supporters look confused or uninformed when it comes to background checks. Among the alleged tactics are the prolonged moments of pause from gun rights supporters, juxtaposed with gun control supporters seeming more prompt with their answers. Another example mentioned lighting, showing gun rights supporters in a dark light, while putting gun control proponents in front of brighter bulbs.
"The Defendants manipulated the footage in service of an agenda: they wanted to establish that there is no basis for opposing universal background checks by fooling viewers into believing that even a panel of pro-Second Amendment advocates could not provide one," the lawsuit states.
"The Defendants intentionally disregarded the truth of the actual exchange that had taken place and took at least six intentional steps to manufacture a fictional exchange to support their agenda," the document adds. The Virginia gun rights group first accused the film of deceptive editing in May after it released the full audio from the interview, compared with what the film actually showed.
Here's the footage from the film:
And here's the full audio from the interview:
Read the lawsuit in its entirety below:
(H/T: Bearing Arms)
—
Follow the author of this story on Twitter and Facebook: