WASHINGTON (AP) — The Philippines' top diplomat says it still regards the U.S. as a trusted ally but will not accept lectures on human rights as a condition for receiving American help.
Foreign Secretary Perfecto Yasay said Thursday, "We cannot ... forever be the little brown brothers of America," as he appealed for mutual respect between the allied nations.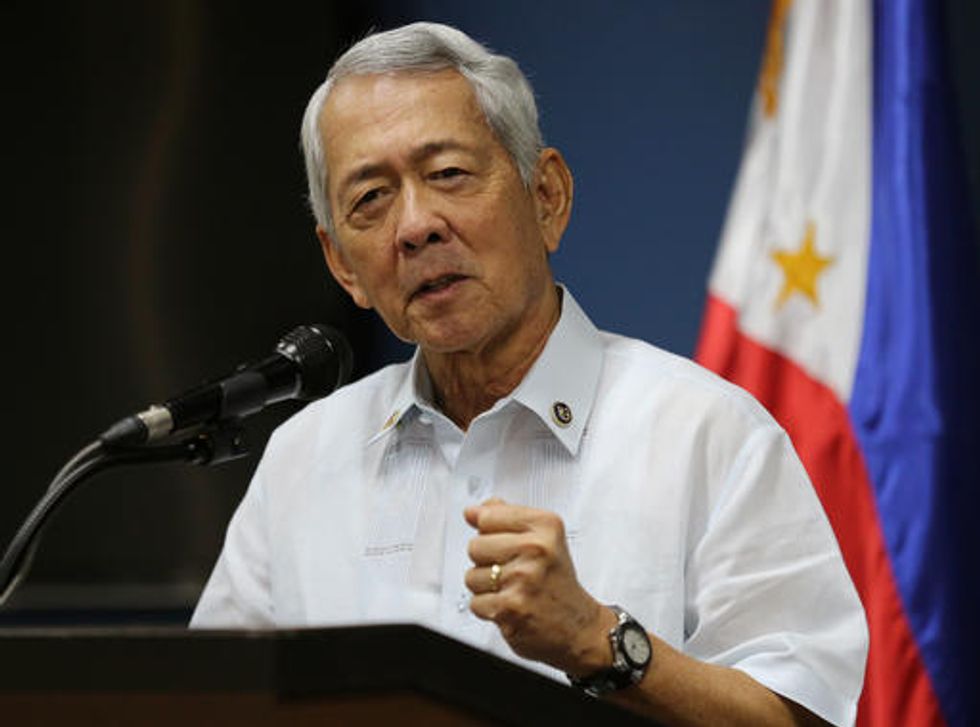 Philippine Foreign Affairs Secretary Perfecto Yasay gestures as he answers questions from reporters during a press conference at the DFA headquarters in suburban Pasay, south of Manila, Philippines Monday, Aug. 22, 2016. Philippine President Rodrigo Duterte threatened Sunday to withdraw his country from the United Nations and lashed out at U.S. police killings of black men in his latest outburst against critics of his anti-drug campaign, which has left hundreds of suspects dead. (AP Photo/Aaron Favila)
Yasay sought to reassure an audience at a Washington think tank about Manila's commitment to positive relations with the United States, its former colonial power.
His address came amid strains in the relationship because of recent remarks by the Southeast Asian nation's new president, Rodrigo Duterte, who has waged a bloody war on the drug trade that has been criticized by the U.S.
Yasay said the Philippine government would never condone unlawful killings.
—