In a new interview with the Washington Post, Donald Trump expresses frustration about the fact that CNN's Anderson Cooper will be co-moderating one of the presidential debates.
While the Republican candidate said he is confident he won't be thrown if moderators decide to fact-check any of his claims because "my facts are good," he did dish out some unexpected criticism of Cooper, who will be moderating the second debate alongside ABC's Martha Raddatz.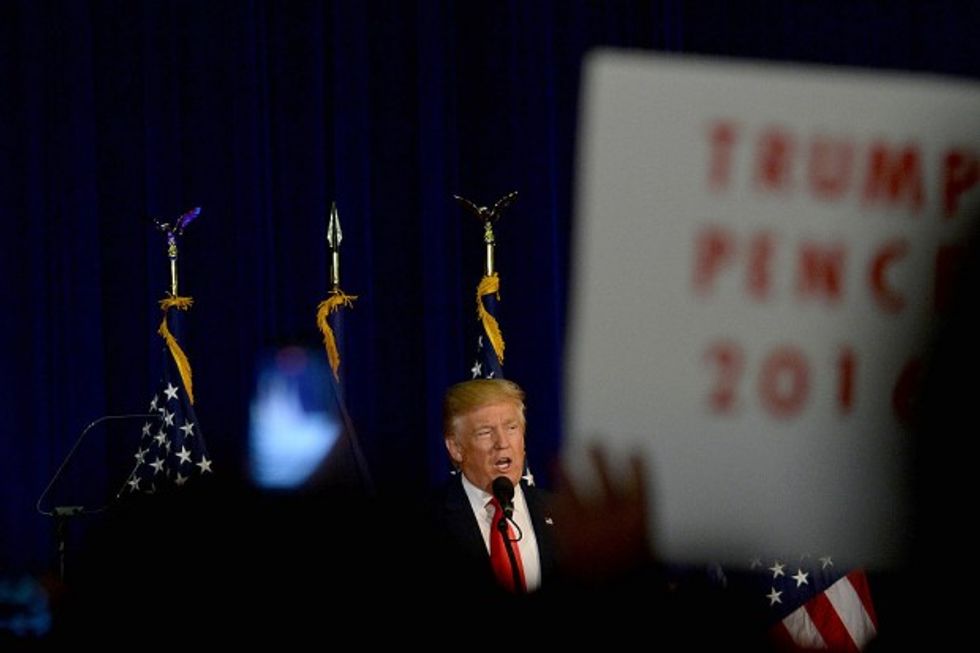 Darren McCollester/Getty Images
"I don't think Anderson Cooper should be a moderator, because Anderson Cooper works for CNN and over the last couple of days, I've seen how Anderson Cooper behaves," Trump said. "He'll be very biased, very biased. I don't think he should be a moderator."
Trump went on to tell the Post Cooper should be barred from hosting a forum between the two presidential hopefuls because he is part of "the Clinton News Network" and, therefore, cannot be "fair."
Trump has built a campaign going after media for being biased against his candidacy. However, it is important to note, Cooper was widely praised by journalists and pundits on both sides of the aisle for his tough questioning during one of the Democratic primary debates.
Later Thursday evening, Trump celebrated the fact that members of the press traveling with his campaign were unable to get to his New Hampshire rally before it began.
"I have really good news for you," he told the crowd. "I just heard that the press is stuck on their airplane, they can't get here. I love it."
The debate hosted by Cooper and Raddatz will be Oct. 9 and will be a in a town hall format.
—
Follow the author of this story on Twitter: