New video has emerged showing the moment of an explosion in New York City on Saturday.
MSNBC aired the surveillance video. It shows the blast from inside and outside Orange Theory Fitness in New York City's Chelsea neighborhood.
Pedestrians were seen running for cover. One man was spotted holding up what appeared to be a screen to protect himself from flying debris.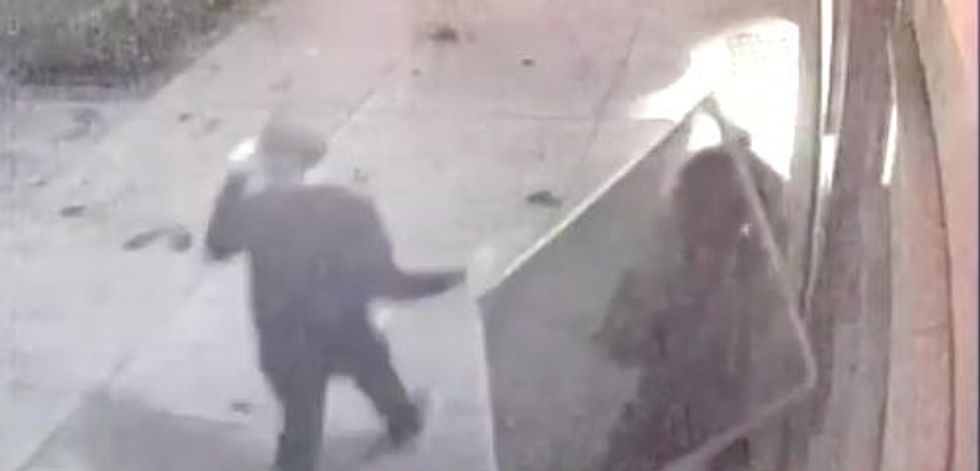 Image source: YouTube
The explosion, which occurred on W. 23rd St., injured at least 29, one maybe critical.
A pressure cooker with wires was later discovered just blocks away on W. 27th St, although authorities did not immediately confirm whether the pressure cooker contained explosives.
BREAKING PHOTO - Of Pressure Cooker with Phone attached in Mnahattan. @NYPDSpecialops & @NewYorkFBI remain o/s. pic.twitter.com/z4But8Ncci

— NYBuff Post-1 (@NYBuffPost1) September 18, 2016
All of this comes just hours after a pipe bomb explosion in Seaside Park, New Jersey, where a Marine 5k run was being held.
New York City Mayor Bill de Blasio said there was no evidence to suggest the incidents in Manhattan and New Jersey were related.
—
Follow the author of this story on Twitter and Facebook: