A Pennsylvania cafeteria worker says she resigned from her position at an elementary school after she was forced to take hot lunches away from two children, according to KDKA-TV.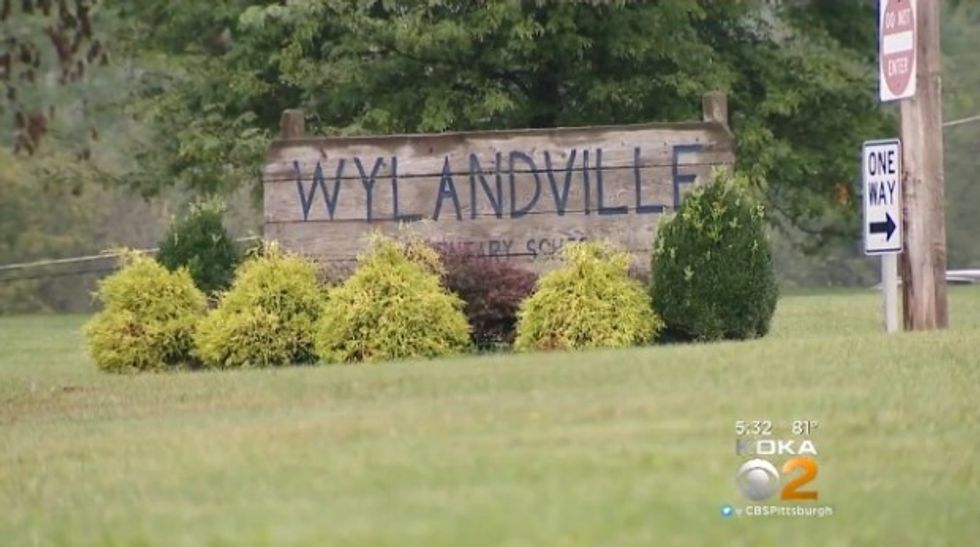 Wylandville Elementary School (Image source: KDKA-TV)
Stacy Koltiska, a former employee at Canon McMillan School District, told KDKA that the district implemented a new policy denying students hot lunches if their lunch account is more than $25 in debt. Young students will be given a simple cheese sandwich in place of a hot lunch, while older students will be denied lunch altogether.
Koltiska told KDKA that she recently was forced to take lunches away from children with overdrawn accounts after they were given a regular hot meal instead of a cheese sandwich.
"His eyes welled up with tears. I'll never forget his name, the look on his face," she said.
She wrote on Facebook that she resigned from her position at Wylandville Elementary School over "this disgusting policy."
In the interview with KDKA, Koltiska said that the district is shaming students to encourage parents to pay the balances on their students' accounts.
Superintendent Matthew Daniels told the station that parents are notified weekly of lunch balances. "There has never been the intent with the adoption of this policy to shame or embarrass a child," he said.
Daniels reported that before the district implemented the new policy, there were more than 300 families in deficit, but as of last week, 66 families had overdrawn accounts.
"They fluctuated between $60,000 to $100,000 owed annually," he said. "Now, it's down to less than $20,000 [owed]."
Koltiska argued, "I'm not saying the parents shouldn't be held accountable, but I think there has to be a better way than involving the children."
—
Follow the author of this story on Twitter and Facebook: