Omarosa Manigault, the director of African-American outreach for Republican presidential nominee Donald Trump, told PBS' "Frontline" that critics of the Manhattan billionaire will have to "bow down" to him when he is president.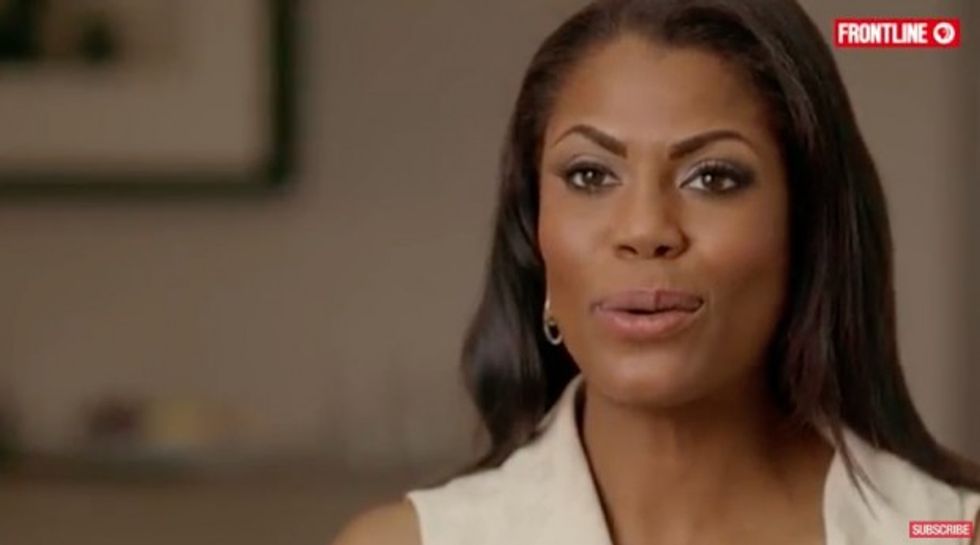 Omarosa Manigault (Image source: YouTube)
In a clip from "The Choice 2016," an upcoming "Frontline" special, Manigault, a former contestant on Trump's NBC show "The Apprentice," discussed attending the 2011 White House Correspondents Dinner with Trump and watching President Barack Obama poke fun at the real-estate magnate over his charge that the president was not born in the United States.
"It just kept going and going, and he just kept hammering him," Manigault said. "And I thought, 'Oh, Barack Obama is starting something that I don't know if he'll be able to finish.'"
Later in the clip, Manigault said, "Every critic, every detractor, will have to bow down to President Trump."
"It's everyone who's ever doubted Donald, who ever disagreed, who ever challenged him," she said. "It is the ultimate revenge to become the most powerful man in the universe."
—
Follow the author of this story on Twitter and Facebook: