While the health of Democratic nominee Hillary Clinton and Republican nominee Donald Trump have been major issues this presidential election cycle, there's no doubt about the health of Libertarian nominee Gary Johnson.
According to Johnson's doctor, Dr. Lyle Amer of Santa Fe, N.M., who released a letter Friday detailing Johnson's health, the presidential candidate is an "extremely physically fit and healthy 63-year-old male."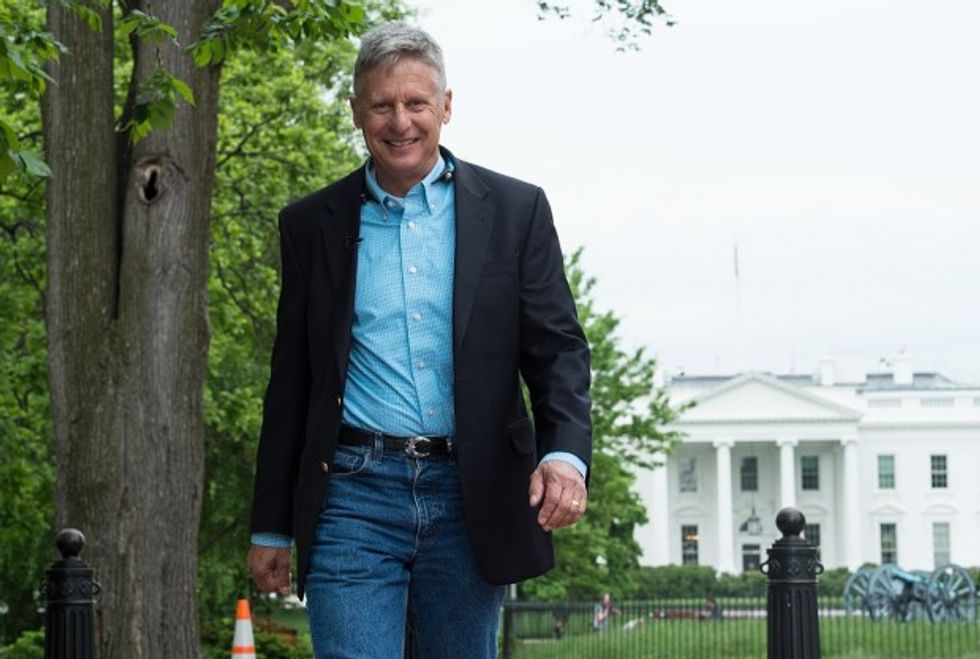 Libertarian Party presidential candidate Gary Johnson. (Getty Images/NICHOLAS KAMM/AFP)
"Obviously, his decades of dedication to physical fitness, diet, no drinking, and no smoking have paid dividends as far as his current extraordinarily good health at this time of his life," Amer wrote.
Johnson is known for being an athletic politician. According to NPR, the former New Mexico governor has run 17 triathlons, four Ironman triathlons and has climbed the world's seven tallest mountains — including Mt. Everest in 2003.
The note also revealed that, despite many claims, Johnson doesn't actually smoke marijuana.
"He does not smoke marijuana. And he does not use marijuana at all now," Johnson's spokesman Joe Hunter told Politico. "The rare and more recent use so widely reported was an 'edible.'"
Johnson also suffers from Celiac disease, according to the letter, meaning he is allergic to gluten. Johnson also exercises one hour each day. Prior to running for president, he exercised two hours each day, according to the letter.
—
Follow the author of this story on Twitter and Facebook:
[facebook //www.facebook.com/plugins/like.php?href=