Fox News host and syndicated talk radio personality Sean Hannity continued his attack against fellow talker Glenn Beck on his radio program Wednesday, claiming that Beck is working to get Hillary Clinton elected. Hannity seemed to reject the idea of a post-election truce with Beck, stating, "Glenn, you want to talk about getting together in 34 days? I have no interest in meeting anybody in 34 days."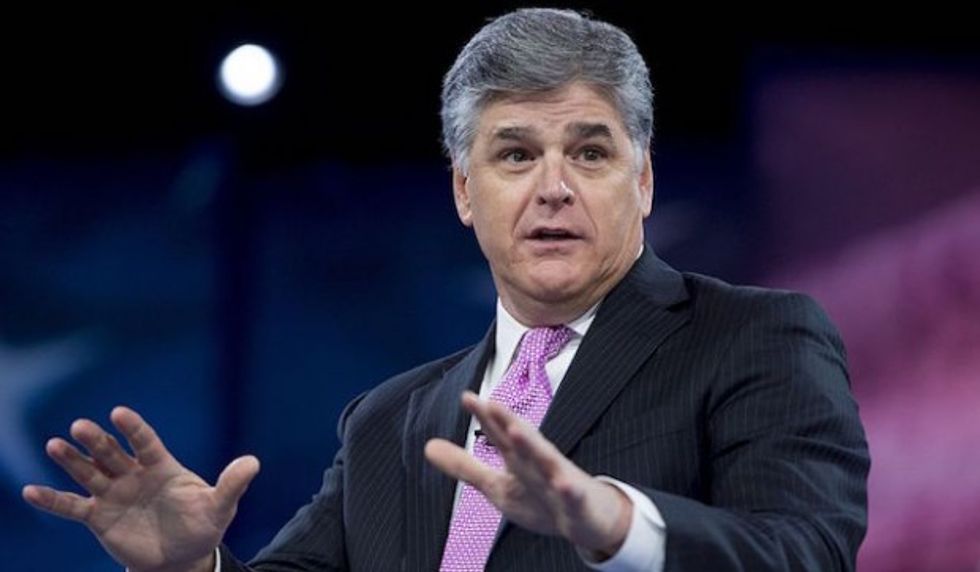 Fox News Host Sean Hannity speaks during the annual Conservative Political Action Conference at National Harbor in Oxon Hill, Maryland, outside Washington, D.C., March 4. (Saul Loeb/AFP/Getty Images)
In support of his refusal to entertain peace with Beck, Hannity referred to his own martial arts training:
Then [Beck] quotes, he says, "Jesus didn't teach, 'When they hit you, you hit back twice as hard.'"

Well, my martial arts kind of teaches that. When people attack me, I'm gonna fight back.

I guess — I never claimed to be the greatest Christian, although I believe in Jesus. I believe he's the son of God. I know he — I'm one of the people that he had to die on the cross for because I'm a sinner. So I can't proclaim I'm a great Christian, here. I don't go to church as much as I should, and I hate the Catholic church I was raised in because of what they did and how corrupt they became.
Listen to the clip:
In the last 24 hours, Hannity has also feuded with fellow Fox News host Megyn Kelly over Kelly's accusation that Trump has recently only done interviews with Hannity because he wants to avoid tough questions.