The U.S. Surgeon General's office informed its employees this week that personal information – including Social Security numbers — might have been compromised in a recent data breach.
The scope of the breach has not yet been made clear, but federal employees expressed concern to TheBlaze, especially in light of the Office of Personnel Management networks hack last June.
In the June breach, hackers were able to obtain everything from Social Security numbers to fingerprint records from about 20 million people.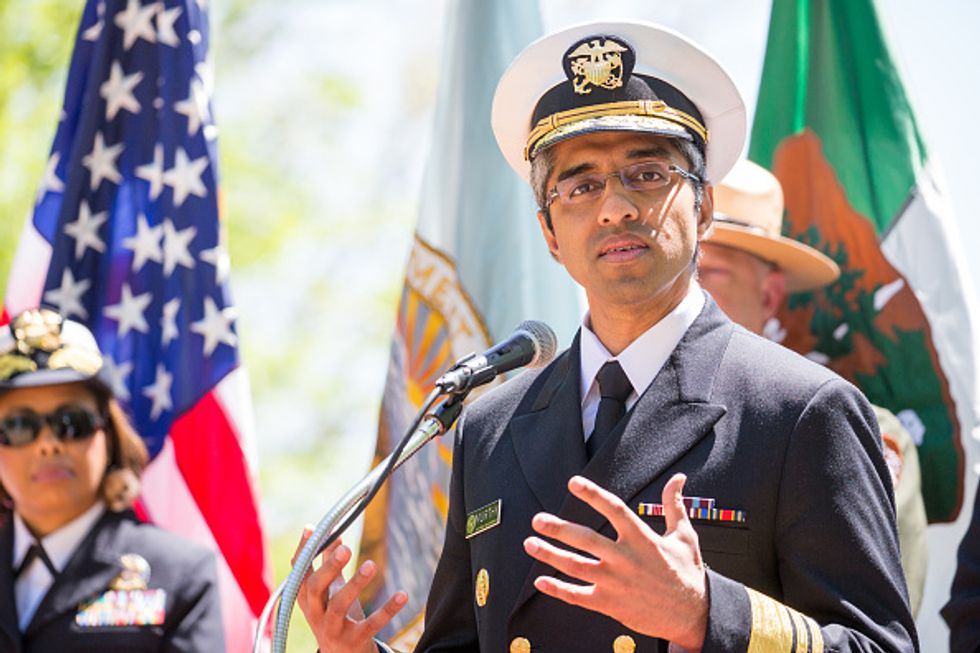 U.S. Surgeon General Vice Adm. Vivek H. Murthy. (Getty Images/Cheriss May)
"After the OPM hack, for which most of us are still awaiting official notification, all of us are understandably concerned that this means that our personal information might once again have been exposed to hackers," a source told TheBlaze.
The source spoke under the condition of anonymity, as employees affected were not authorized to speak to the media.
In an email from Surgeon General Vice Adm. Vivek H. Murthy, commissioned corps employees of the Public Health Service were informed that personal information such as birthdates, Social Security numbers and names "may have been accessed by unauthenticated users" during a hack of the agency's system some time last month.
That breach, according to the email, affected current, former and retired Commissioned Corps officers and their dependents.
According to the Washington Post, a spokesperson for the agency confirmed that it learned on Sept. 20 of the hack by "unauthenticated users."
"We take all potential issues involving personally identifiable information seriously, and we are aggressively investigating this matter," an HHS spokesperson told TheBlaze. "We care deeply about our employees and their loved ones who are affected by this issue, and we are working to support them immediately and going forward. We will share additional information with relevant parties as it becomes available."
The Commissioned Corps is made up of approximately 6,600 medical professionals who report to the Surgeon General, but it's possible that many more were compromised if the hack did in fact include family members and past employees.
—