Fox News host Geraldo Rivera is claiming that he has tapes of Donald Trump that could further damage the Republican nominee's chances of winning the presidency — but it's unclear as to whether he will release them before the election.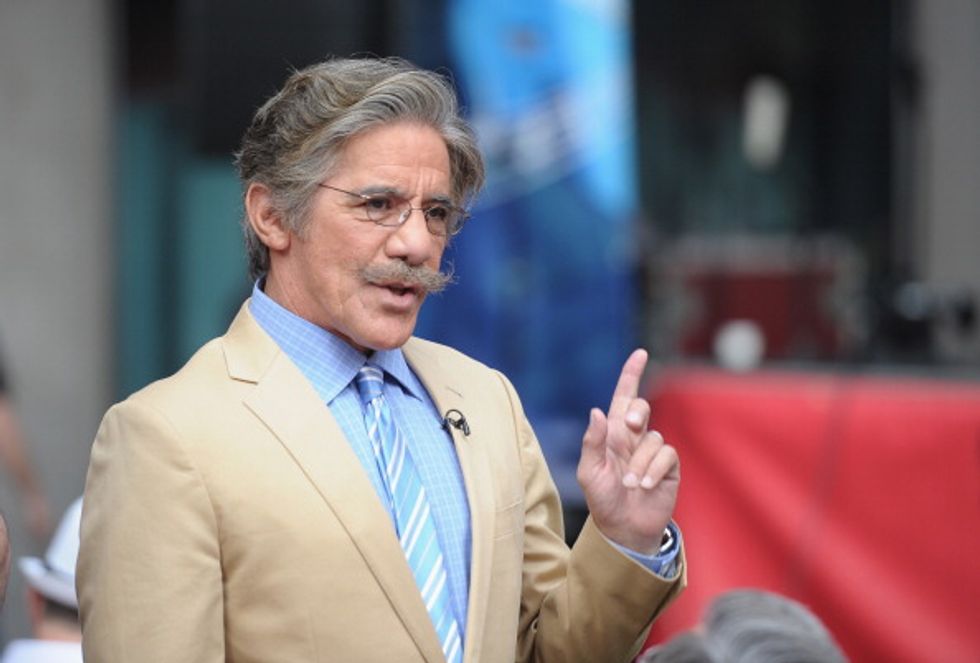 Fox News reporter Geraldo Rivera (Michael Loccisano/Getty Images)
Rivera made the claim on the Fox News Channel Sunday just before Trump and Clinton faced off in the second presidential debate from Washington University in St. Louis and just two days after the Washington Post published a video of Trump from 2005 in which the former TV star made lewd comments about women.
The leaked footage resulted in many Republicans choosing to withdraw their support as many politicians and pundits wondered whether more videos like it could come out before voters head to the polls next month. Rivera furthered that theory with his allegations:
I have interviewed Donald Trump many times and been with him many times and I have tapes. My brother and I have been starting to go through the tapes now and there are statements that, in the context of the current climate, would be embarrassing.
In addition to having interviewed the billionaire real estate developer, Rivera was a contestant on Trump's NBC reality TV show, "The Celebrity Apprentice," last year. Rivera said that during his time on the show, he never heard Trump use the "p-word" and "never saw him come onto any of the beautiful women."
(H/T: Politico)
—
Follow the author of this story on Twitter and Facebook: