It's one of parents' biggest heartaches, and Jennifer Strickland-Stacy says she's now dealing with it: Her eighth-grade stepson Skylar has been repeatedly harassed by a school bully.
"The first incident was when he poured water on my son," Strickland-Stacy told WGHP-TV. "The second incident, he took my son's cell phone. The third incident, he spit in his face and shoved him. The fourth incident is when he repeatedly smacked my son in his face."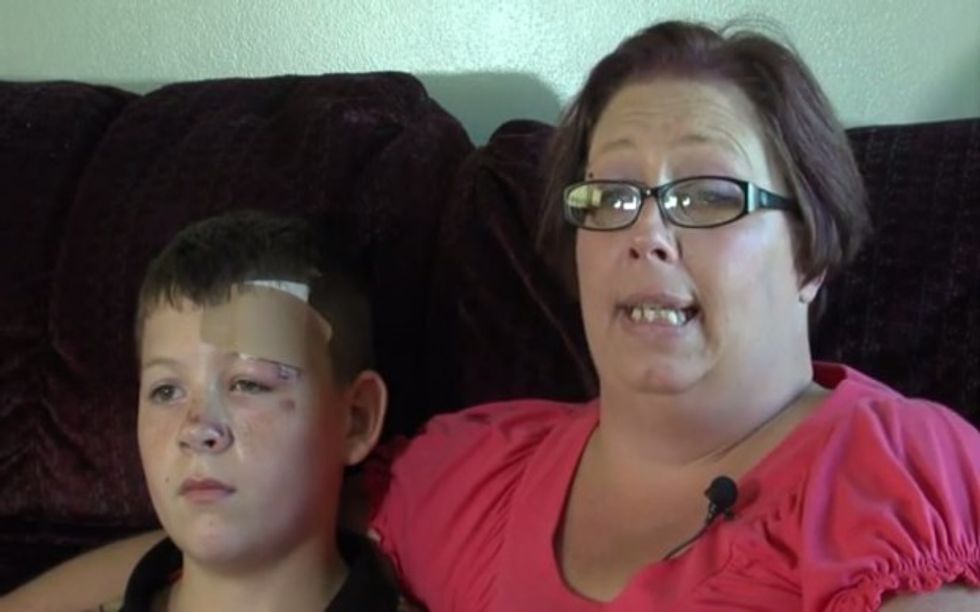 Jennifer Strickland-Stacy with stepson Skylar. (Image source: WGHP-TV)
The bullying occurred mostly on the school bus beginning last month, so the bully was removed from the bus — but she said three days later he was back aboard.
Strickland-Stacy said she reported each incident to Archdale-Trinity Middle School and got the same response: "They would handle it."
Then she told WGHP she got a call from the North Carolina school on Tuesday notifying her that Skylar "fell." As you might imagine, it was a bit more involved than that.
"It was just gory," she told the station after seeing the 13-year-old for herself. "His face was bloody."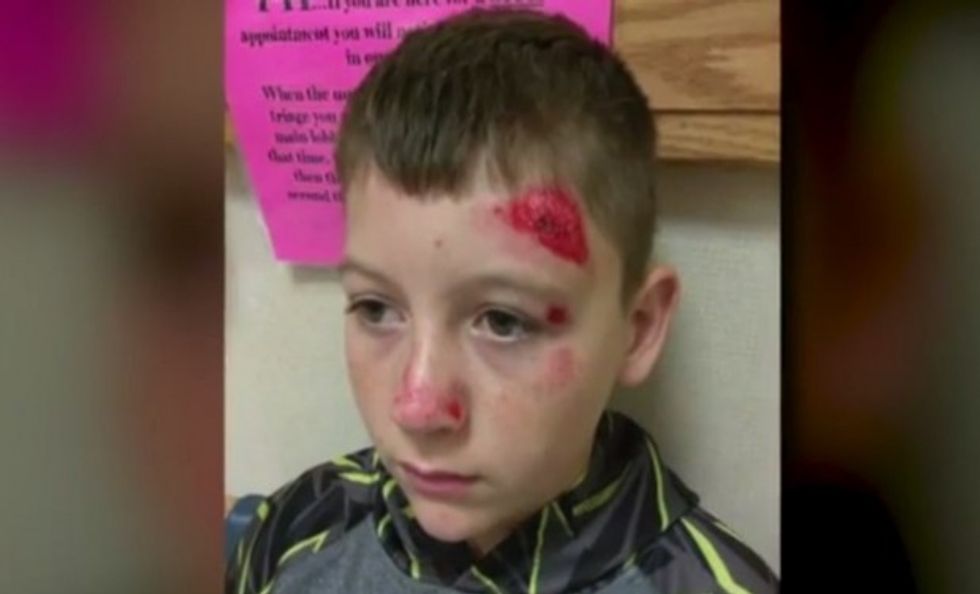 Image source: WGHP-TV
Turns out Skylar didn't fall on his own: "My son was shoved by the boy who had been bullying him. The boy shoved him face first into the pavement."
Stephen Gainey, Randolph County Schools superintendent, sent the following statement to WGHP:
I have been made aware of the parent's concerns. The school system currently is investigating this situation and will address it appropriately. However, I am not able to comment on any confidential information involving a student.
She reported the incidents to the Randolph County Sheriff's Office as well.
Strickland-Stacy told the station she's looking into home schooling as an option, but in the meantime, she'll drive Skylar to school herself: "He will not ever ride a bus ever again."
His physical wounds may be healing, but Strickland-Stacy says his face shows less visible trauma — Skylar has become quiet and withdrawn, she told WGHP.
"It's awful to have to see his face like this because usually he's so happy," she said.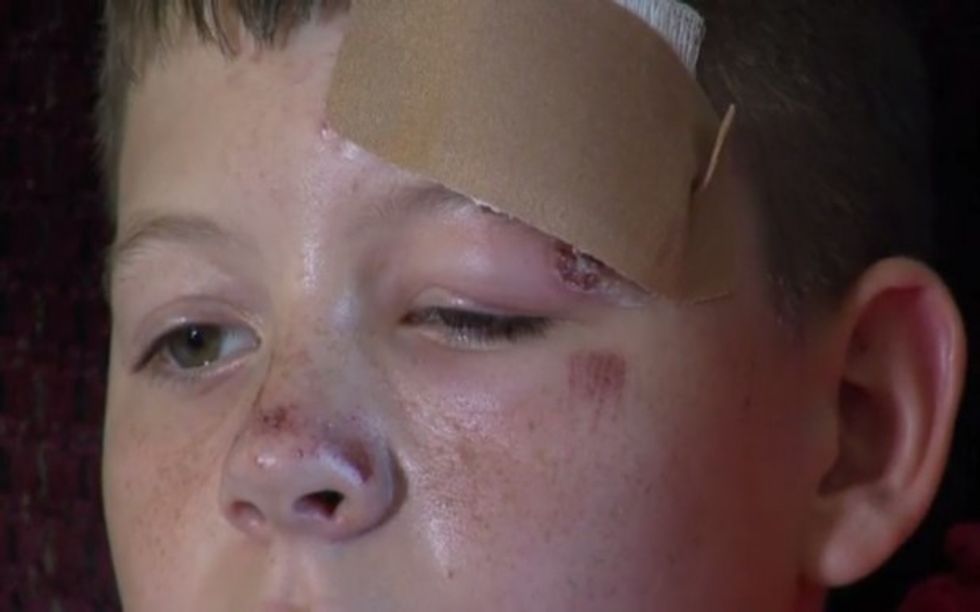 Image source: WGHP-TV
In stark contrast, TheBlaze reported last week that a Connecticut football coach was quickly fired in a unanimous vote by the youth football and cheerleading board after he made an alleged bully on the team run a few laps.
Todd Kennedy said the board asked him, "Why did you feel you were qualified to handle this bullying incident?"
Let that sink in for just a second or two.