Just days days after exposing an open wound on his leg to the waters off Ocean City, Maryland, 67-year-old Mike Funk was sickened by a flesh-eating bacteria and died.
According to Funk's family, he likely contracted the vibrio vulnificus on Sept. 11, when an open wound on his leg came in contact with the salty bay waters as they were packing up their boat for the day.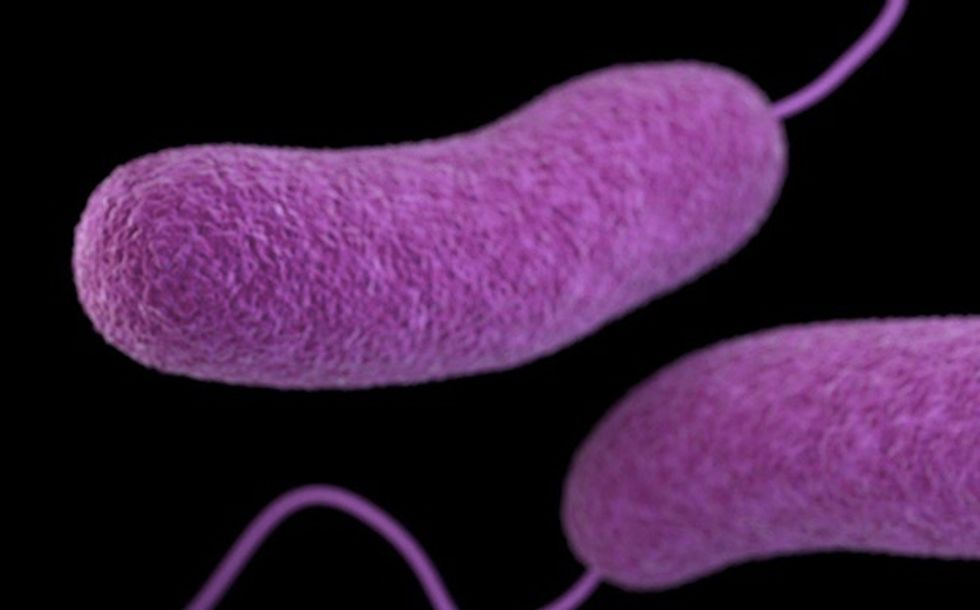 Image source: CDC.gov
The CDC estimates that 52,000 of the 80,000 reported cases of vibrio in America each year come from eating seafood.
In the case of Mike Funk, an open wound on his leg making contact with the warm bay water on the Atlantic coastline was the likely point of infection.
On Tuesday, Sept. 13, Funk reportedly told his wife Marcia, "I don't feel good. I'm throwing up." Funk's condition worsened as his leg began to swell and his kidneys were in distress, and his doctors recognized the symptoms of the flesh-eating bacteria.
Despite being airlifted to Baltimore's Shock Trauma Center where doctors amputated his leg in an effort to blunt the attacking germs, Funk's condition rapidly deteriorated, and he died shortly after being put on life support.
Baltimore's WJZ-TV spoke with Dr. Clifford Mitchell of the Maryland Department of Health and Mental Hygiene about the flesh-eating bacteria. Mitchell said the state typically sees 30-50 cases a year, adding, "This year, we're running a little on the high side of that number."
"I didn't know anything like this existed in the waters here in Ocean City," a grieving Marcia Funk told CBS, adding, "It's real, it's out there, and it will kill you," she said.