As the documents from Clinton campaign chairman John Podesta's email inbox are digested by right-of-center media outlets, one thing has become clear: the Democratic presidential nominee's camp enjoyed an extraordinarily cozy relationship with the vast majority of the national media.
Documents uncovered so far have revealed the media agreeing to avoid asking Secretary of State John Kerry certain questions that might have reflected poorly on Clinton, running stories past Podesta and the Clinton team for approval, promising softball interviews in order to get Clinton to appear on their programs and engaging in a pattern of other questionable journalistic practices with respect to the campaign.
However, one journalist seems to be reveling in the revelation that he was apparently disliked by the current Clinton campaign chief and supporters of the Obama administration: CNN anchor and reporter Jake Tapper.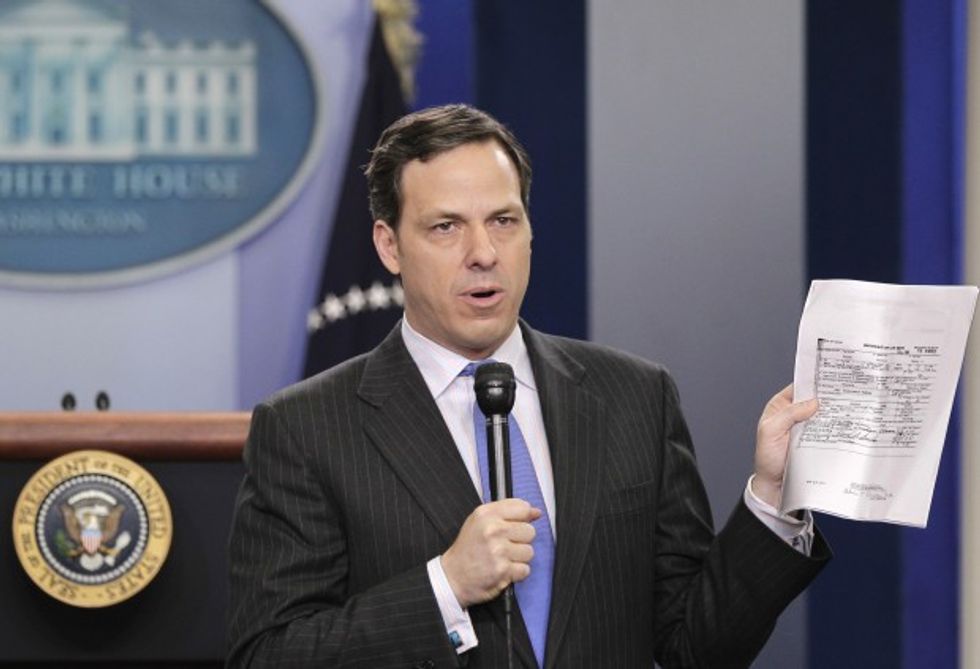 Jake Tapper (AP Photo/J. Scott Applewhite)
On Wednesday, Tapper tweeted an image of an email he sent in 2009 when he worked for ABC News. In the message, he called perceived efforts to intimidate reporters who would cover subjects the White House disapproved of "disgusting":
Had forgotten about this one pic.twitter.com/dTfWgsb3zO

— Jake Tapper (@jaketapper) October 19, 2016
A few days ago, Tapper likewise highlighted an email in which Clinton staffers called him an extremely vulgar term. Tapper responded to the revelations on his Twitter account in a lighthearted manner:
It's a question that has confounded millions of people for hundreds of years, @johnpodesta @jmpalmieri @kristina_schake #PodestaLeaks pic.twitter.com/CkHNT00S2L

— Jake Tapper (@jaketapper) October 7, 2016
Tapper has aggressively fact checked both major-party candidates in this race, calling many of Clinton's claims concerning her private email server "untrue" and also rating as "untrue" a number of claims in Trump's stump speeches. He has likewise harshly criticized his former CNN colleague Donna Brazile in the wake of revelations that she may have passed questions in advance to Hillary Clinton, saying of the revelations:
It's horrifying. Journalistically it's horrifying, and I'm sure it will have an impact on partnering with this organization in the future, and I'm sure it will have and effect on — Donna Brazile is no longer with CNN because she's with the DNC right now — but I'm sure it will have some impact on Donna Brazille.

People at CNN take this very, very seriously and to have somebody who does not take it seriously and to have us partner with that person and then they do something completely unethical and share it with Donna Brazile who then shares it with the Clinton campaign — it's horrifying and very, very upsetting and I can't condemn it any more than—

I condemn it in no uncertain terms, it's awful.