President Barack Obama, acknowledging the "growing pains" facing his signature Affordable Care Act, just compared the 2010 legislation to the Galaxy Note 7 — the Samsung phone that blows up.
During a speech at Miami Dade College in Florida Thursday, the president used several analogies to describe Obamacare, which has faced widespread scrutiny in recent months as several leading insurance companies have pulled out of the exchanges. He compared the policy to a "starter home" in need of repairs and ultimately the Galaxy Note 7, which was recalled by Samsung earlier this month because they are catching fire.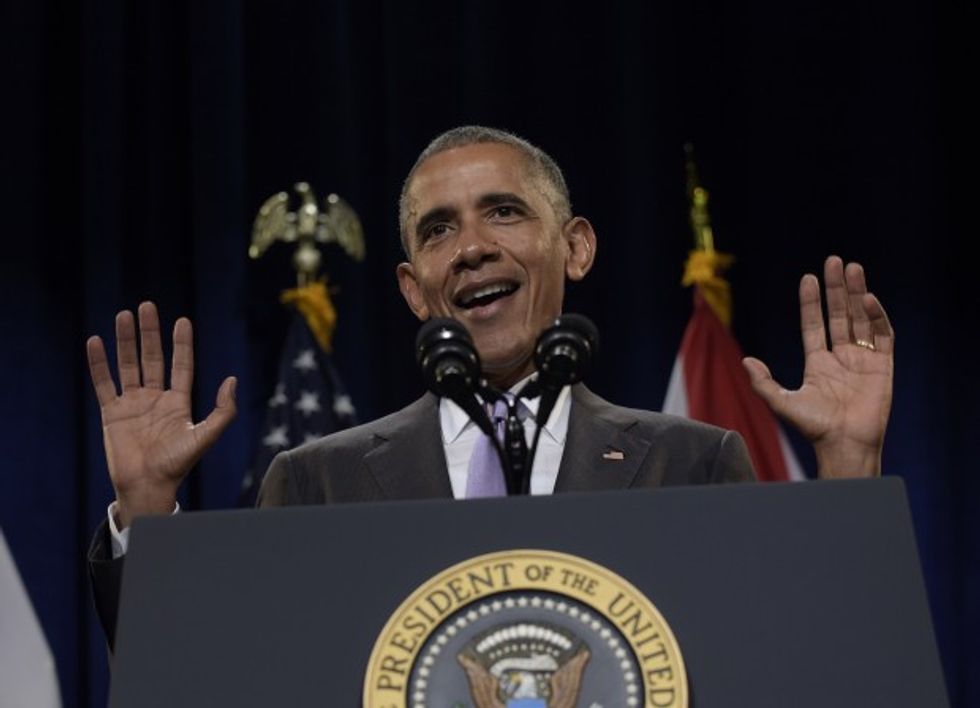 President Barack Obama speaks about the Affordable Care Act Thursday at Miami Dade College in Miami. (AP Photo/Susan Walsh)
However, even though the smartphone is facing setbacks, Obama said, "You don't go back to using a rotary phone."
"You don't say, 'We're repealing smartphone,'" he added.
Obama used much of the speech to defend his legacy on health care reform, pushing back against the Republican Party, which has called for a full repeal of the Affordable Care Act. He even shared a few details about how he would improve Obamacare in the remaining months of his presidency.
"This isn't kind of a rah-rah speech," he said. "I might get into the details."
Obama called on Republican governors to expand Medicaid in their states and even pushed for adding a public option to Obamacare, which he branded the "public plan fallback." That policy would add a government-run insurance plan to the list of health care options offered in the federal exchange.
Facing extremely high premiums going into enrollment season, the Department of Health and Human Services is hoping to see more than one million new enrollees, hoping to will increase competition and reduce costs.