President Barack Obama stumped for Democratic nominee Hillary Clinton in Florida Thursday — but he also mocked Sen. Marco Rubio for his stance on climate change and not showing up to votes in the Senate.
Obama spoke on behalf of Patrick Murphy, a businessman who's trying to unseat the incumbent Republican senator and former presidential hopeful in Florida on Nov. 8.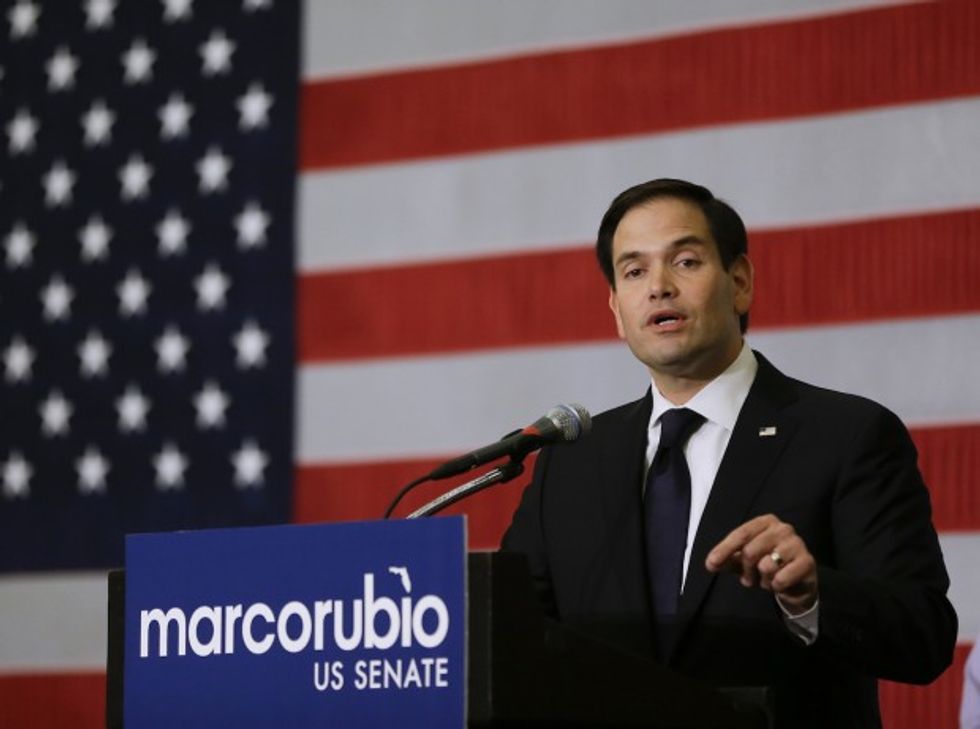 Sen. Marco Rubio (R-Fla.) speaks to supporters at a primary election party in Kissimmee, Florida. (AP/John Raoux)
"Unlike his opponent, he actually shows up to work," Obama said, making reference to Rubio's spotty attendance record at Senate votes while campaigning for president during the 2016 Republican primary.
"Unlike his opponent, he didn't walk away from Florida's Hispanic community when the politics got tough — he fought for comprehensive immigration reform and a pathway to citizenship," Obama said about Murphy.
Murphy "actually believes in science and the effects of climate change," the president added, knocking Rubio for not admitting in the last Florida Senate debate that sea levels are rising.
"If you're watching TV, or you are going down some of the blocks right here in Miami in the middle of a sunny day, and you see the ocean coming up through the streets, how do you deny what is right in front of you?" Obama said. "I thought he was from Miami?"
"The point is, you deserve leaders who show up to work, who do their homework, who care more about you than just hanging onto their job, who will have your back," Obama said.
The Real Clear Politics polling average currently puts Rubio up 4.8 percentage points over Murphy in Florida.