Republican nominee Donald Trump would be in good shape to win the White House if only he wasn't a "nut," according to Wall Street Journal columnist Peggy Noonan.
In her Thursday column, Noonan laments over Trump's behavior throughout the election, while pondering what the Republican party looks like post-Trump.
"The Republican Party will now begin the long process of redefining itself or continue its long national collapse," Noonan wrote. "This is an epochal event. It happened because Donald Trump intuited where things were and are going."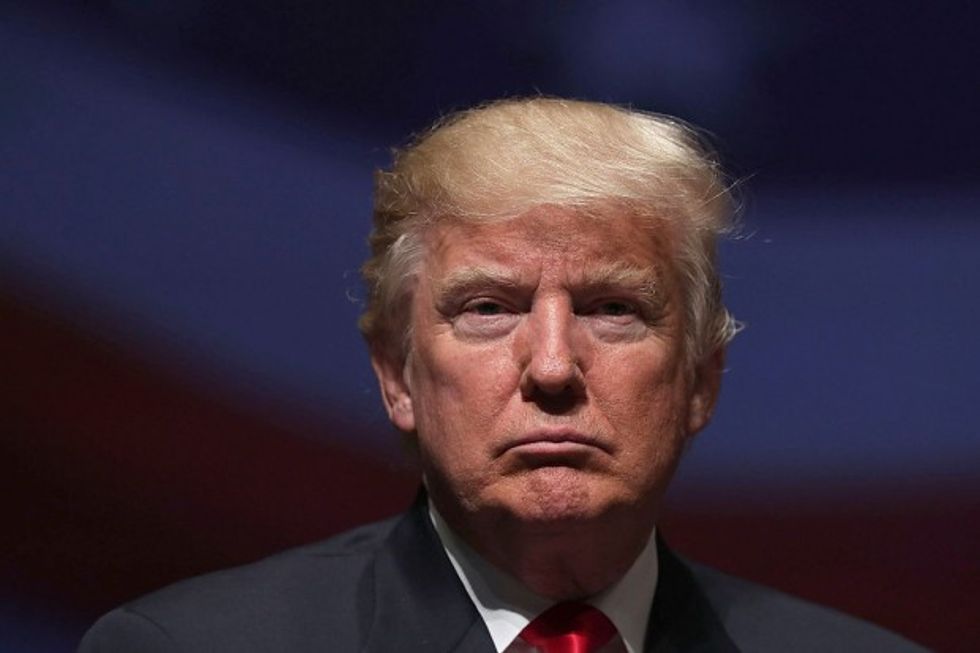 Getty Images/Alex Wong
Because she is "more in accord with Mr. Trump's stands than not," Noonan went on to pose a question: "What if there had been a Sane Donald Trump?"
If the billionaire businessman were "sane" and not a "nut," according to Noonan, then he would be winning in a "landslide" over Democratic challenger Hillary Clinton.
Noonan writes:
Sane Donald Trump, just to start, would look normal and happy, not grim and glowering. He would be able to hear and act on good advice. He would explain his positions with clarity and depth, not with the impatient half-grasping of a notion that marks real Donald Trump's public persona.

Sane Donald Trump would have looked at a dubious, anxious and therefore standoffish Republican establishment and not insulted them, diminished them, done tweetstorms against them. Instead he would have said, "Come into my tent. It's a new one, I admit, but it's yuge and has gold faucets and there's a place just for you. What do you need? That I be less excitable and dramatic? Done. That I not act, toward women, like a pig? Done, and I accept your critique. That I explain the moral and practical underpinnings of my stand on refugees from terror nations? I'd be happy to. My well-hidden secret is that I love everyone and hear the common rhythm of their beating hearts."
Noonan continued to write that a "sane" Trump would have put an anxious country at ease, demonstrated that he understands what is at stake in this election. He would have "explained his immigration proposals with a kind of loving logic," demonstrated his knowledge of "America's hidden fractures," and not treated the election like the "next-to-last episode of a reality-TV series."
"I guess that's what 'I'll keep you in suspense' as to whether he'll accept the election result was about," Noonan wrote. "We're being teed up. The explosive season finale is Nov. 8. Maybe he'll leave in a huff. Maybe he'll call everyone whores."
"Does he know he's playing with fire? No. Because he's a nut," she concluded. "Sane Donald Trump for president. Too bad he doesn't exist."