It's not terribly unusual to possess more than one artistic talent — even to employ both simultaneously. (Start listing your favorite guitar-playing singers, and the fact becomes obvious.)
Joe Everson has the same gift — but the pair of talents he combines is rather unique.
He sings and paints simultaneously.
Everson demonstrated his unusual skill before a Toledo Walleye hockey game over the weekend by completing a painted image as he sang the national anthem.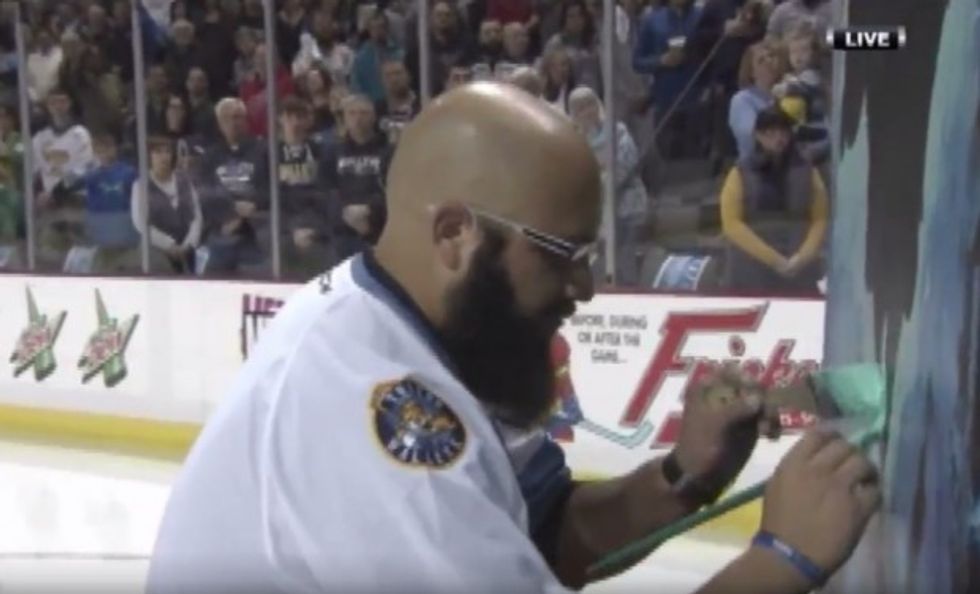 Image source: Twitter
What exactly Everson was creating on canvas wasn't obvious as he made his way through "The Star-Spangled Banner."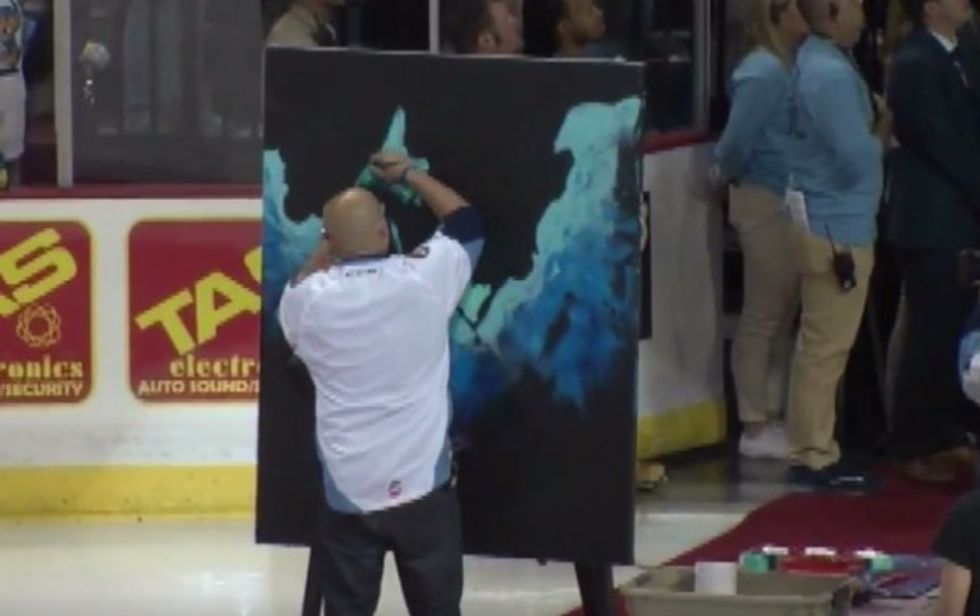 Image source: Twitter
But after he sang "o'er the land of the free," Everson turned the painting — which had actually been upside-down the entire time — right-side up.
With that he gave one last broad stroke to create the red and white stripes of the American flag which sat atop a depiction of the the iconic Iwo Jima photo from World War II.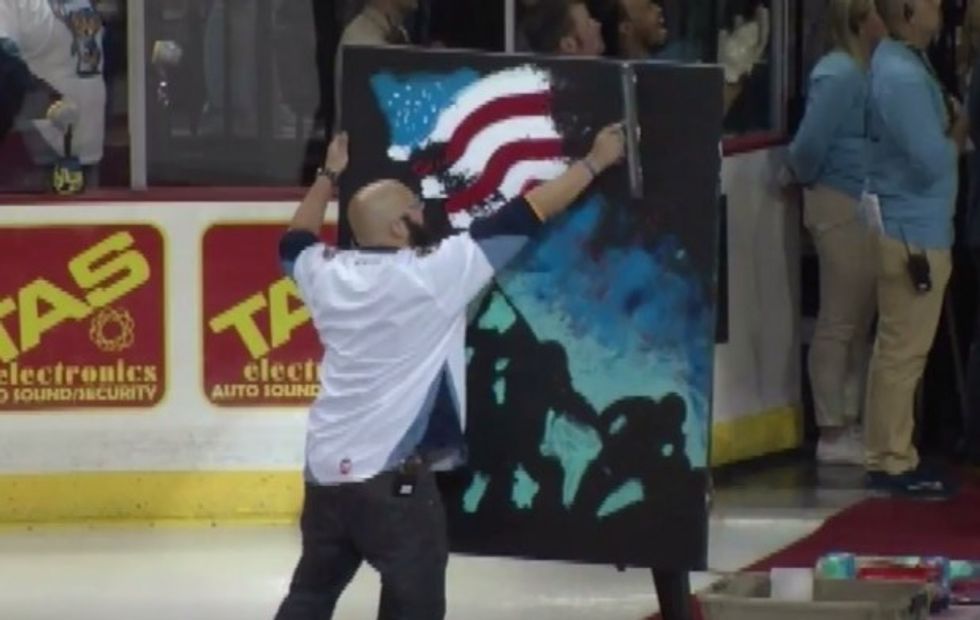 Image source: Twitter
And the crowd went wild.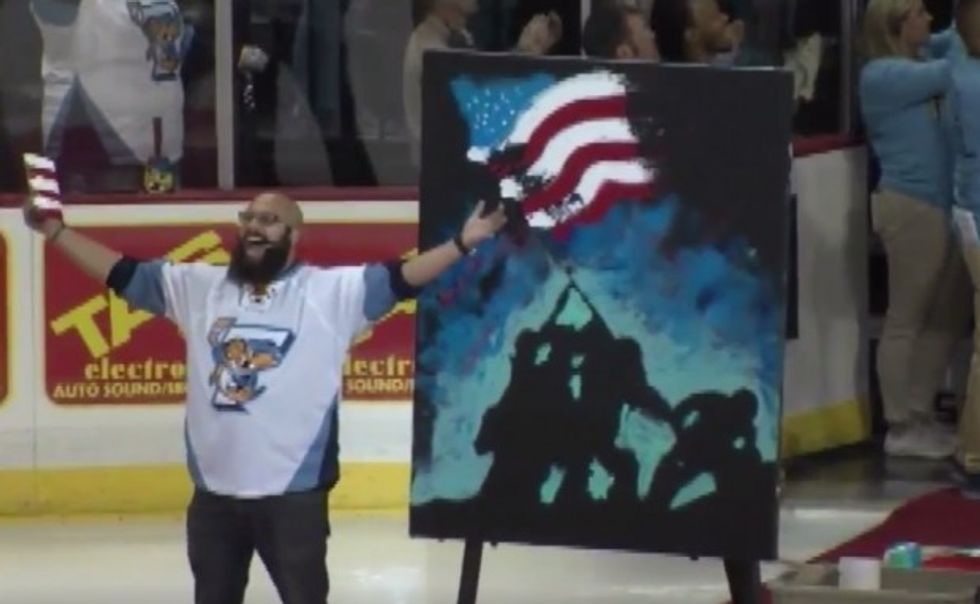 Image source: Twitter
A pretty striking contrast to athletes — and now even some national anthem performers — who kneel in protest during "The Star-Spangled Banner."
Here's the clip:
This guy just sang the national anthem at the Walleye game...this is awesome...watch til the end! pic.twitter.com/6JCSR7F8ba

— Jordan Strack (@JordanStrack) October 22, 2016
And here's a shot after Everson's performance:
What an amazing National Anthem performance by Joe Everson! pic.twitter.com/ZY4PK0XBSM

— Toledo Walleye (@ToledoWalleye) October 22, 2016