RealClearPolitics, the famous objective political website that tracks the election polls in each state, declared Sunday that Texas is now a "toss-up" state in the 2016 race for the White House.
The change is very surprising given that in postmodern politics the Lone Star State has been deeply Republican. Indeed, the last time the state went blue was in 1976. Since then, however, the Republicans have won the state by very large margins.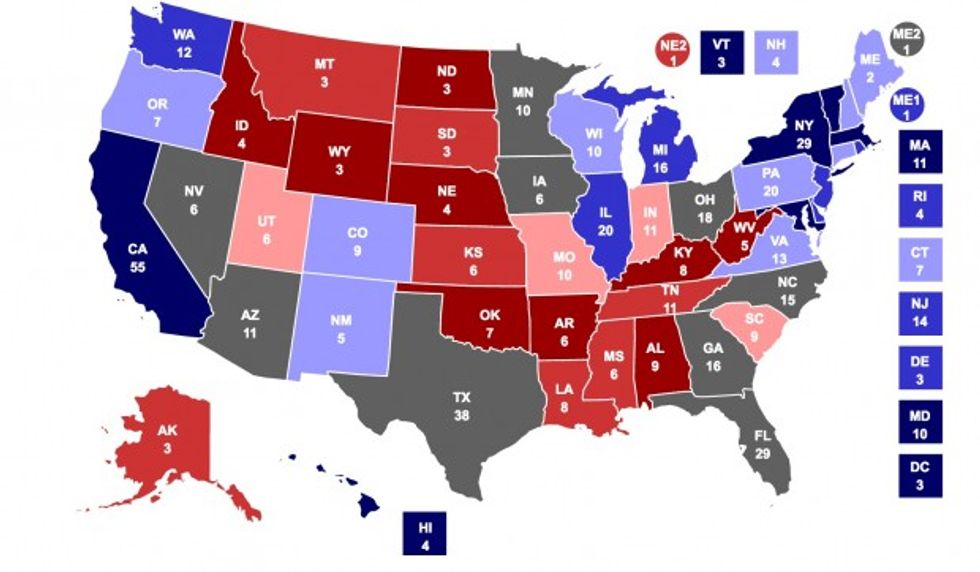 Image source: RealClearPolitics.com/screenshot
However, given this year's political climate — where both major party candidates are very unfavorable — it's almost no surprise that Texas is now being considered a swing state.
If Republican nominee Donald Trump is to have a chance at victory on Election Day, he must secure Texas and its 38 Electoral Votes.
RealClearPolitics previously listed Texas as "lean GOP," but after a new CBS tracking poll was released over the weekend showing Democratic nominee Hillary Clinton in a statistical tie with Trump in Texas, the site had no choice but to show that the race for Texas is closer than ever before.
Still, the billionaire businessman does have a slight lead over Clinton in Texas with just 15 days until Election Day. According to RCP, Trump currently leads the former secretary of state by an average of 4.8 points.