President Barack Obama stopped by ABC's "Jimmy Kimmel Live" during his latest West Coast swing of campaign appearances on behalf of Democratic presidential nominee Hillary Clinton. Along with sitting down with Kimmel for an interview, Obama also participated in one of the show's standard comedy bits — "Mean Tweets."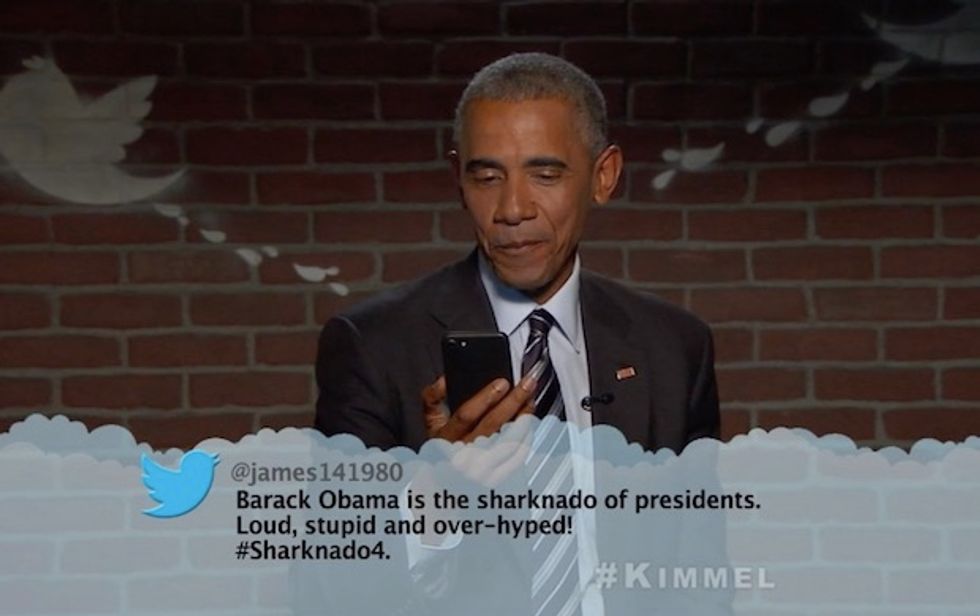 Image source: YouTube
After reading and responding to "Mean Tweets" mocking Obama's "mom jeans" and comparing him to the campy "Sharknado" movies, the president read a tweet from Donald Trump.
Watch