Eric Garner's 2014 death at the hands of New York Police Department Officer Daniel Pantaleo galvanized the country and provoked an intense round of debate about the use of force by police. According to documents released by WikiLeaks, Democratic presidential nominee Hillary Clinton's political team discussed how they might use Garner's death for political gain, and Garner's family is not happy about it.
According to witnesses, Garner was approached by a plainclothes New York police officer after an altercation that Garner had attempted to break up. According to documents released by the police, Garner had a record involving numerous petty offenses, including a number of citations for selling "loosies" — single cigarettes usually from packs purchased across the state line in New Jersey in order to avoid New York City's onerous cigarette tax burden, which made cigarettes purchased in New York unaffordable for lower-income smokers. The plainclothes officer recognized Garner and believed that he was again selling "loosies," whereupon he called for backup, and the police attempted to arrest Garner for this charge.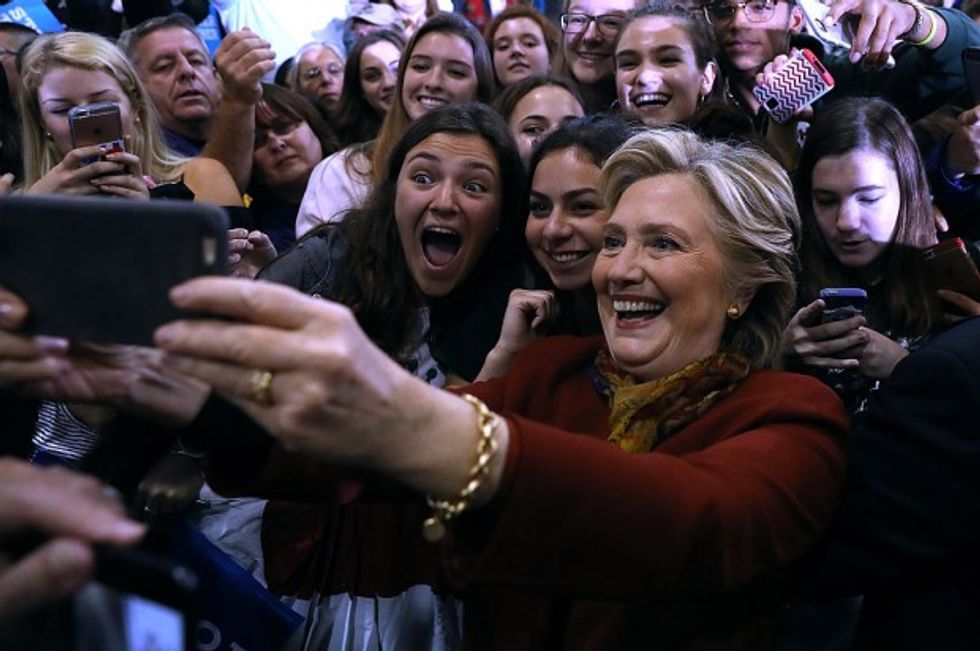 Getty Images/Justin Sullivan
At this point, one of Garner's friends began to record the interaction with the police. Garner could be seen angrily denying having been involved in criminal activity but did not make any overtly threatening gestures to the police. When Garner attempted to turn away from the police and walk away, Pantaleo placed him in a carotid bar and wrestled him to the ground. Garner, who was 6 feet 3 inches tall, weighed 350 pounds, and was in poor health, could be heard exclaiming, "I can't breathe!" as he went to the ground.
Garner's death was later ruled a homicide resulting from the altercation with Pantaleo, who was not indicted on any charges resulting from the incident. The incident became the subject of national protests, and numerous celebrities and athletes including Lebron James and Kobe Bryant publicly wore shirts saying "I can't breathe" in solidarity with Garner and his family.
According to the WikiLeaks documents, Clinton staffers discussed "using" Garner's death to protest gun violence. In the end, Clinton staffer Maya Harris persuaded the team not to do so because there were no guns involved in the circumstances surrounding Garner's death. Garner's daughter Erica was a supporter of Hillary Clinton's primary opponent, Vermont Sen. Bernie Sanders and took to Twitter to criticize the Clinton campaign's internal discussions about her father:
why dont yall reach out to gwen and ask her what she thinks of both podesta and hillary saying my dad deserved punishment

— officialERICA GARNER (@es_snipes) October 28, 2016
Hillary Clinton says Eric Garner deserved punishment, not death https://t.co/7yBkH1yHOk via @HuffPostPol

— officialERICA GARNER (@es_snipes) October 28, 2016
hillary camps refusal to own these and address these email leaks should be a foreshadowing of what we can expect. treating us like dummies

— officialERICA GARNER (@es_snipes) October 28, 2016
The Clinton campaign has not commented on the matter. Eric Garner's mother, Gwen Carr, has joined Clinton on the campaign trail and endorsed her candidacy.