A New York state assembly candidate is offering up a large sum of money to embattled former Rep. Anthony Weiner in return for his electronic devices.
Dr. Dean Hart, a life-long Democrat from Long Island, said he plans to drop by the former congressman's Manhattan home later Friday evening to deliver his written request and the money, should Weiner choose to comply with the request. While the specific sum of money is undisclosed, Hart revealed to TheBlaze that it is in the "high six-figure" range, as he is a "very, very wealthy man."
"What's going on with Anthony Weiner is unbelievable, and someone needed to step up to the plate," Hart said. "Someone needs to rescue him, somebody needs to provide for him some sort of financial support."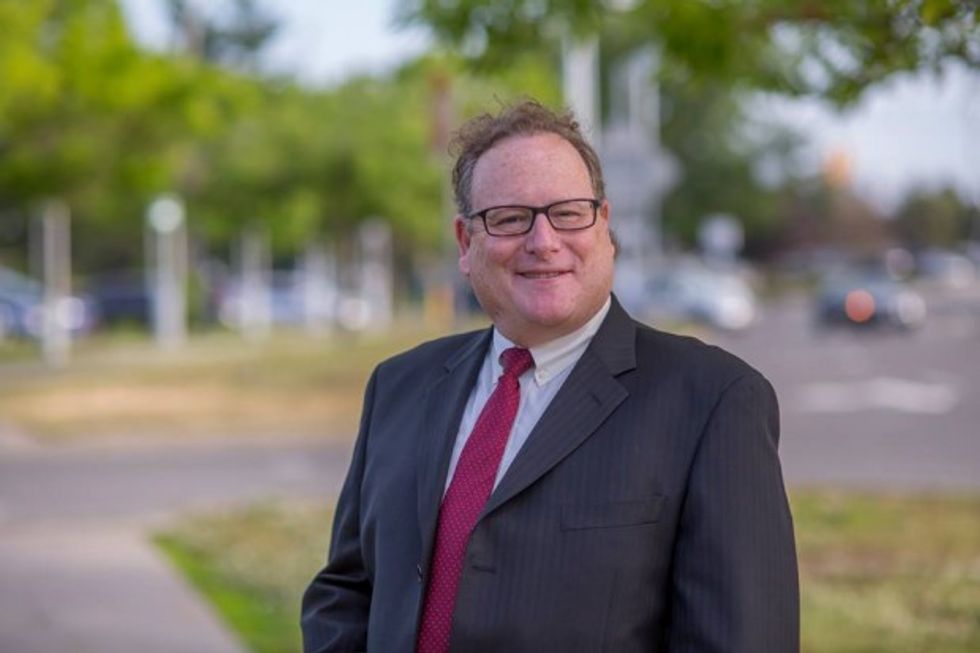 Lifelong Democrat Dean Hart is offering Anthony Weiner a large sum of money for his electronic devices to keep him out of trouble and prevent him from "bringing down" Democratic presidential nominee Hillary Clinton. (Image via Facebook/Dean Hart for New York State Assembly)
Hart contended that Weiner has been out of work "possibly" because of the "illness" that he faces and the money could provide a financial cushion for him to "get him out of the house" and "stay out of trouble." And, as he said Weiner is "shameless in a lot of ways," Hart predicted he would take his money.
But he also asserted that he needs to take Weiner's electronic devices away from him in order to protect Democratic presidential nominee Hillary Clinton from being brought down with him, especially as the former congressman has been accused of exchanging lewd messages with an underaged girl.
On Friday, the FBI announced it is reopening the investigation into Clinton's use of a private email server during her tenure as secretary of state due to emails found while investigating Weiner and his wife, longtime Clinton aide Huma Abedin.
"Someone needs to stop him from hurting himself and hurting our country," Hart said. "Now he's bringing the future president of the United States ... in this."
"The future president, Hillary Rodham Clinton, does not deserve what Anthony Weiner is attempting to do to her right now," he added.
Hart praised Abedin as "very bright and terrific" and probably "the next White House chief of staff." And Weiner, he contended, is a narcissist who is bringing both Clinton and Abedin down with him.
Hart is known for his political antics around Long Island. The assembly candidate made headlines earlier this month when he handed out 100,000 rolls of toilet paper with Oyster Bay's Town Supervisor John Venditto's picture on them. He has also proposed erecting a $1 million marble statue of Billy Joel in Long Island.
Aside from keeping Weiner out of trouble, Hart told TheBlaze he had some advice for what Weiner could do with the money, should he accept.
"He doesn't have the body to be sending," the images he's been caught sending to women, Hart said.
"He should put the money I give him towards a fitness membership or something or at least some plastic surgery," Hart said. "That's something else. Look at him; he's a mess."
In a press release Friday, Hart also said he hoped to save Weiner's electronic devices — or "artifacts," as he called them — for posterity's sake.
"Never before has one man's use of electronics led to so much social and political turmoil," he said.
If elected, Hart hopes to introduce the "Anthony Weiner Bill" to close loopholes that would allow for adults to get away with sending sexually charged messages to minors.