Democratic presidential nominee Hillary Clinton bested her Republican counterpart in the traditional nationwide mock election at U.S. high schools — which has correctly predicted the last six of seven presidential elections.
Voting Opportunities for Teens in Every State, or VOTES, held the mock election by surveying more than 74,000 students from nearly 160 high schools — at least two in every state.
Almost all of the students polled will be eligible to vote in an actual presidential election by 2020.
The only time the poll has been wrong since it was started in 1988 was in 2004, when incumbent President George W. Bush beat Sen. John Kerry. The students had chosen Kerry.
The mock election simulates the Electoral College — so the popular vote from each state is changed to electoral votes. In the 2016 mock election, Clinton won 332 electoral votes — 270 are required for victory — while Republican nominee Donald Trump had 206.
However, the vote was closer in many states than expected.
"In more than a dozen states, the race was decided by fewer than 100 votes, even though, in some cases, several thousand votes were cast in those states," Northfield Mount Hermon history teacher Jim Shea said.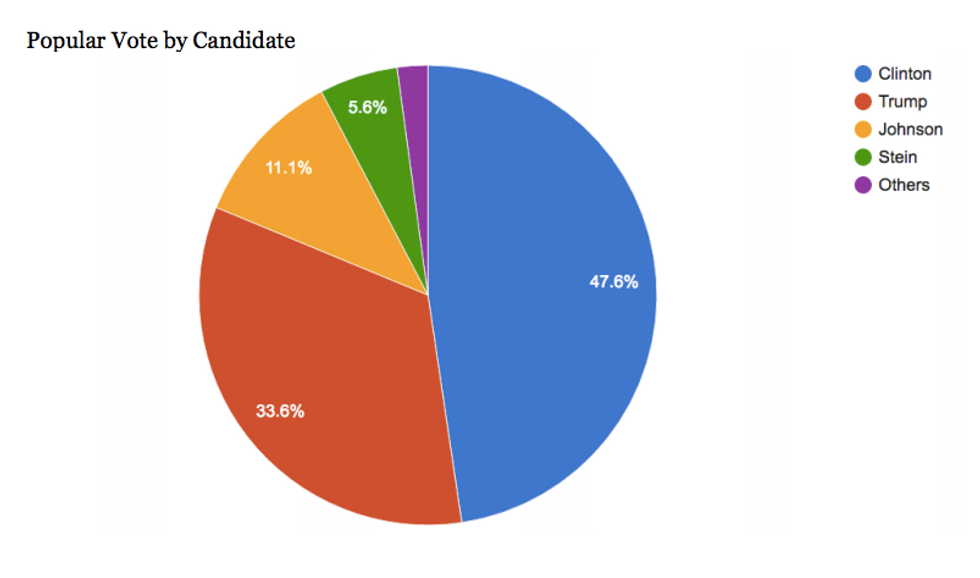 VOTES 2016 data
One particularly interesting data point is that third-party candidates made a historically strong showing.
"In total, third-party candidates won more than 17 percent of the vote, which is higher than in any VOTES election since the days of Ross Perot and Ralph Nader," said Shea, who founded and directs the program. "In at least three states, they played a major role as 'spoiler' candidates."