Just days after NFL player Josh Huff got pulled over for speeding in New Jersey, fessed up he had a gun registered in Texas in his car and then found himself facing charges of unlawful possession of a weapon, the Philadelphia Eagles released the wide receiver.
"I'm a professional athlete," Huff said before his exit from the squad late last week, responding to reporters on why he was carrying. "What professional athlete don't have a gun?"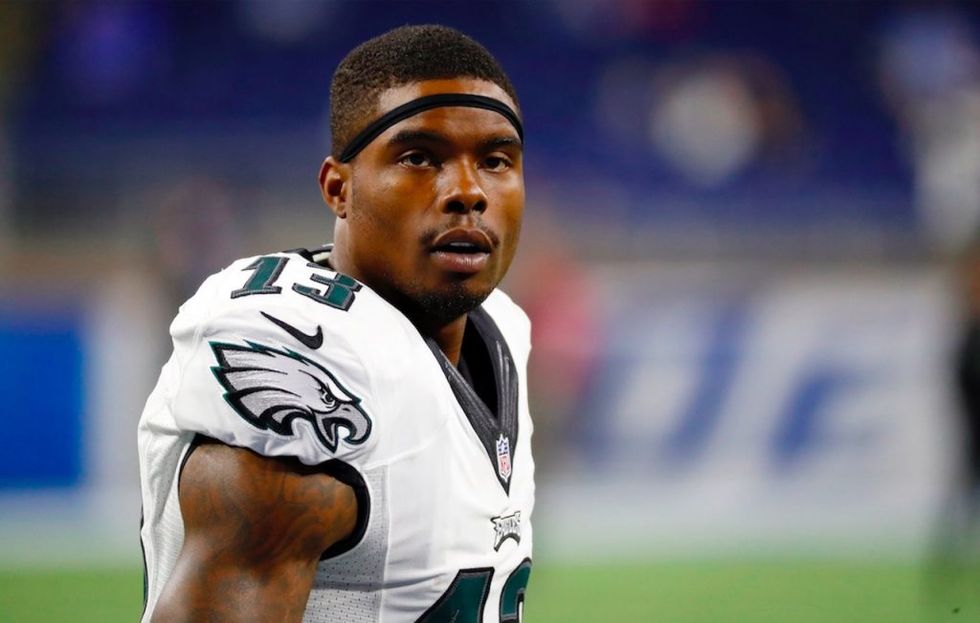 Philadelphia Eagles wide receiver Josh Huff (AP Photo/Paul Sancya, File)
To get a better idea, Philly.com conducted an informal poll of 37 Eagles players to see how many own guns — and 18 responded affirmatively, just under half. The outlet didn't get the total picture of how many Eagles own guns (teams carry rosters of 53), but several players opened up about why they do and why it's not an issue.
"There's no need to really get into whether it's more justified for us as athletes to have them," safety Malcolm Jenkins told Philly.com. "It's our American right, and some guys choose to practice it."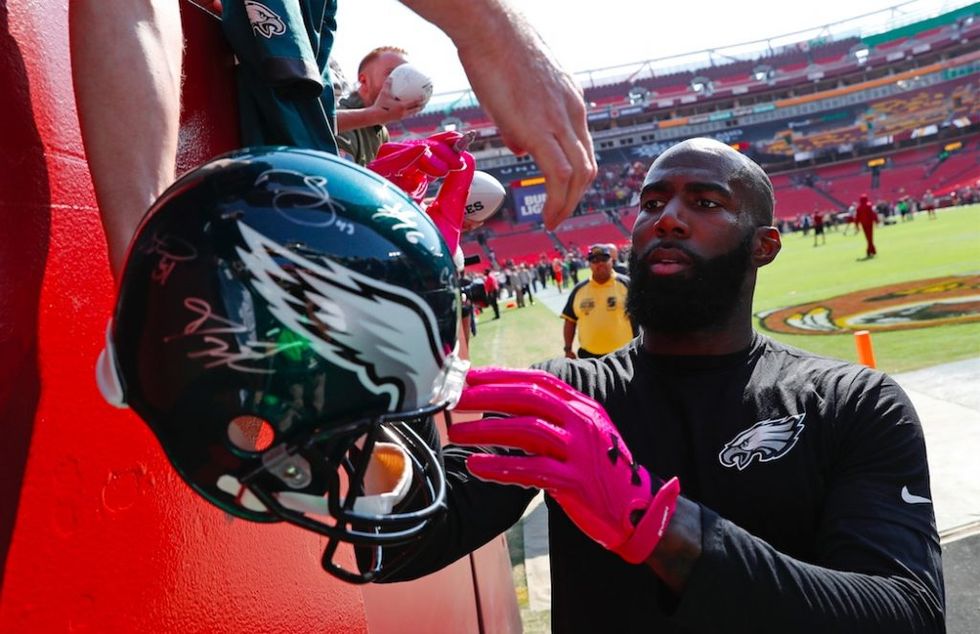 Philadelphia Eagles strong safety Malcolm Jenkins signs autographs for fans before an NFL football game against the Washington Redskins on Oct. 16 in Landover, Maryland. (AP Photo/Alex Brandon)
Guard Allen Barbre told the outlet he owns at least 20 guns because "it's my constitutional right."
"I have pistols for protection. In Missouri I always got them with me," Barbre, who owns 100 acres, added to Philly.com. "Checking cows — if a coyote is messing with a cow, I have a right to shoot it."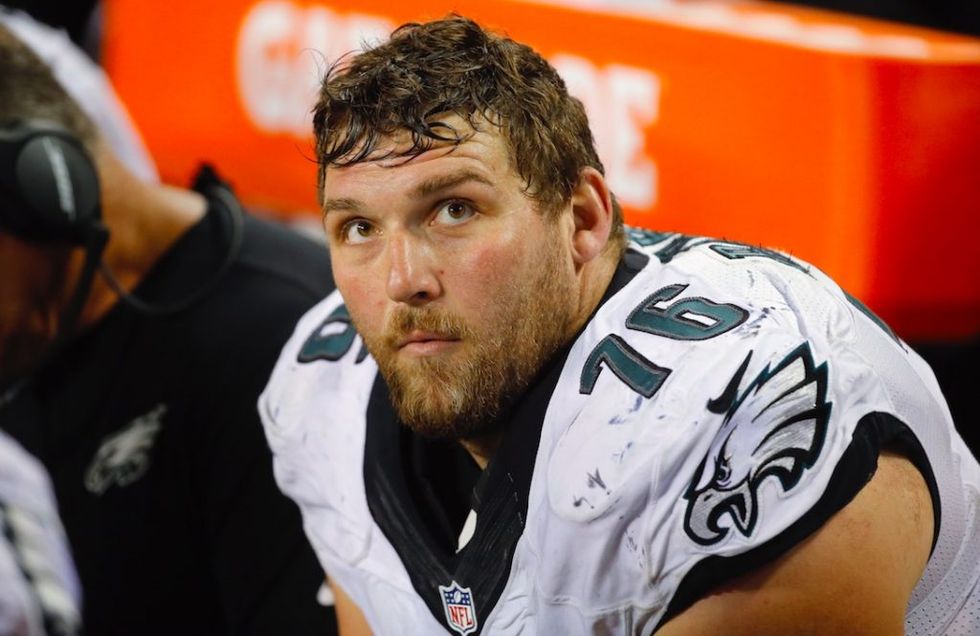 Philadelphia Eagles offensive guard Allen Barbre sits on the bench during the second half of a football game against the Chicago Bears on Sept. 19 in Chicago. (AP Photo/Charles Rex Arbogast)
Linebacker Nigel Bradham was arrested a month ago after his Glock 40 showed up on a Miami airport X-ray machine — cops determined it was accidentally left in his carry-on bag. But the charge is still pending, Philly.com said, because his July arrest for assault also was unresolved.
While Bradham owns multiple guns, he said none are with him in Philadelphia: "I only go from here to home," Bradham told Philly.com at the Eagles practice facility. "I ain't going anywhere in between. I'm not trying to be out and about. That's not what I'm up here for. I'm up here to play ball."
But Bradham has a girlfriend and son and said that in addition to hunting he owns multiple guns for protection, the outlet said,  given he has "some money."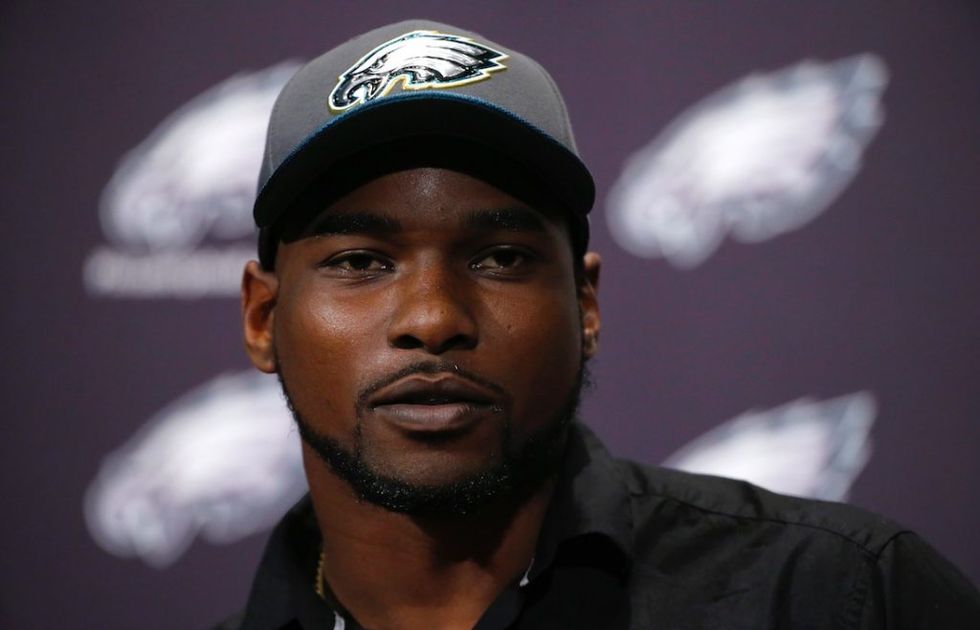 Nigel Bradham speaks during a news conference at the Philadelphia Eagles practice facility on March 11 in Philadelphia. (AP Photo/Matt Rourke)
"So you're kind of a target to some people," Bradham told Philly.com. "We can't act like we're not. That's one of my reasons. I have a nice car, nice clothes."
That was Huff's stated reason for carrying his 9mm Smith & Wesson: "I have a wife and I have a son at home, and my job is to protect them at all costs. My job is to protect myself as well." Huff's facing charges in New Jersey because its strict gun laws don't recognize registrations in other states.
Huff added to Philly.com that "there's always somebody out to get you" in his hometown of Houston. "I felt my life has been threatened, and that's why I have a gun and I have a license," he continued to the outlet, adding that he's lost friends to gun violence for being in the wrong place at the wrong time.
Eagles coach Doug Pederson, who lives in New Jersey and owns hunting rifles, said before Huff's dismissal that he doesn't "necessarily understand why they need guns outside of maybe sport hunting or whatever" and added the Eagles will "just continue to educate our players and try to curb it the best we can."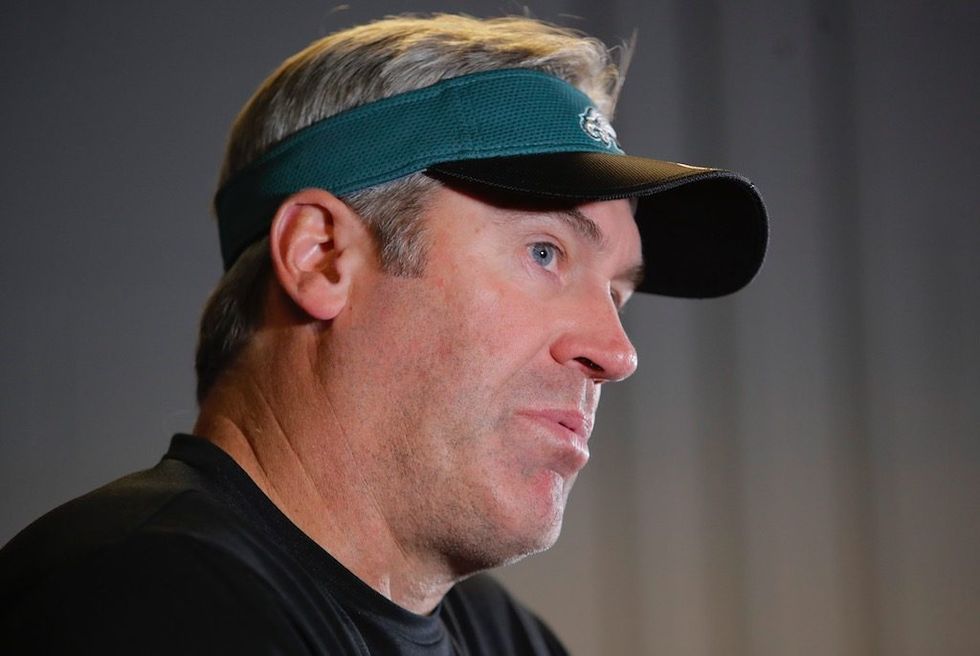 Philadelphia Eagles head coach Doug Pederson answers questions during a news conference after a game against the New York Giants on Sunday. (AP Photo/Frank Franklin II)
Center Jason Kelce said he believes most Eagles are gun owners and that mandatory classes on gun rules spelled things out right away.
"When I first got here they do a good job of letting new guys know ... 'Hey, just because you have a carry concealed permit in whatever state you're from and that carries over into Pennsylvania, that doesn't carry over to New Jersey,'" Kelce, who's not a gun owner, told Philly.com. "I remember hearing that right when I got here from the Eagles."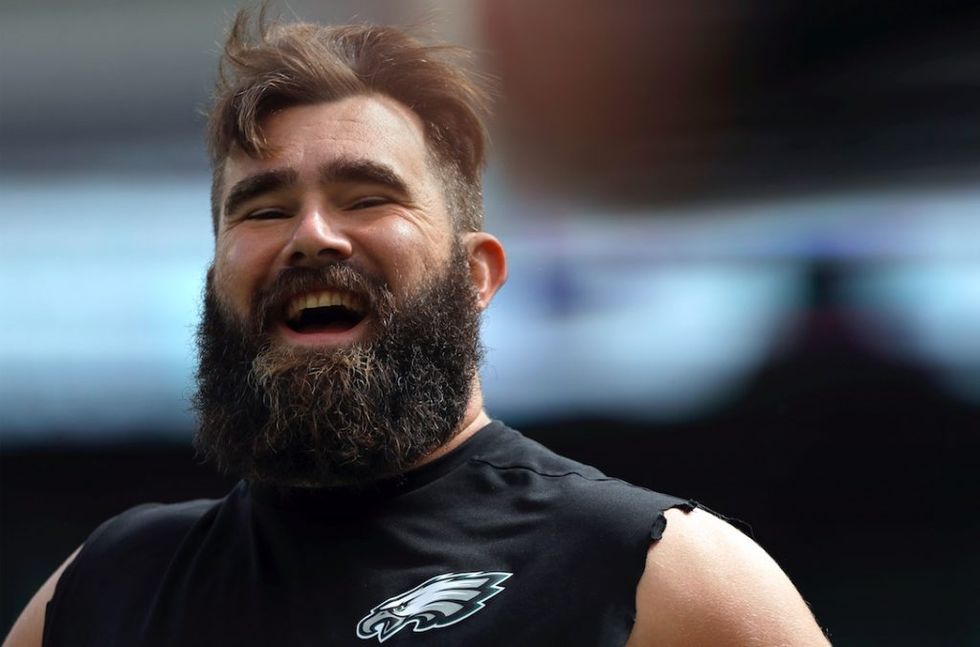 Philadelphia Eagles' Jason Kelce warms up before a game against the Cleveland Browns on Sept. 11 in Philadelphia. (AP Photo/Michael Perez)
Safety Rodney McLeod doesn't own a gun, either but said he realizes why some players do.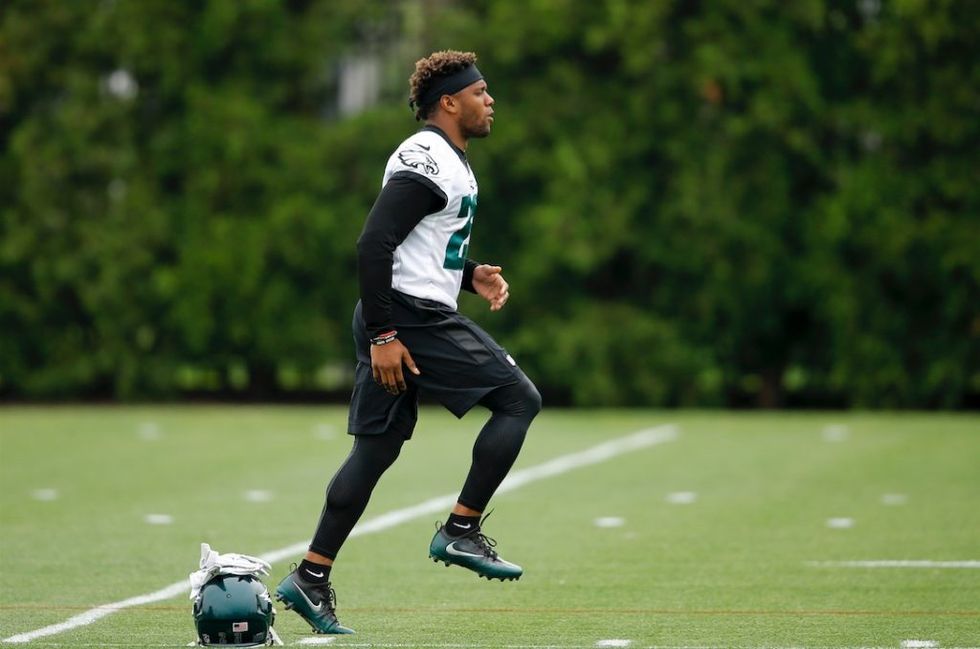 Philadelphia Eagles' Rodney McLeod during practice at the team's training facility on May 17 in Philadelphia. (AP Photo/Matt Rourke)
"My family was never big on guns," McLeod told Philly.com. "But I understand why other people do have them, especially in our profession, more so for protection than for any other reason. But some use them for hobbies — hunting and things like that."