Patrick Gorman, 64, lived alone in Queens, New York, and enjoyed traveling around America to attend sporting events.
Just after midnight June 26, Gorman got off a bus near his home after attending a baseball game between the Baltimore Orioles and Tampa Bay Rays at Camden Yards — and that's when the trouble started.
Investigators told the New York Daily News that Gorman bumped into the wife of Matt Smith and said, "I'm sorry, excuse me." Surveillance video released by police last week shows Gorman later getting sucker-punched on a street corner. Gorman died in a hospital later the same day.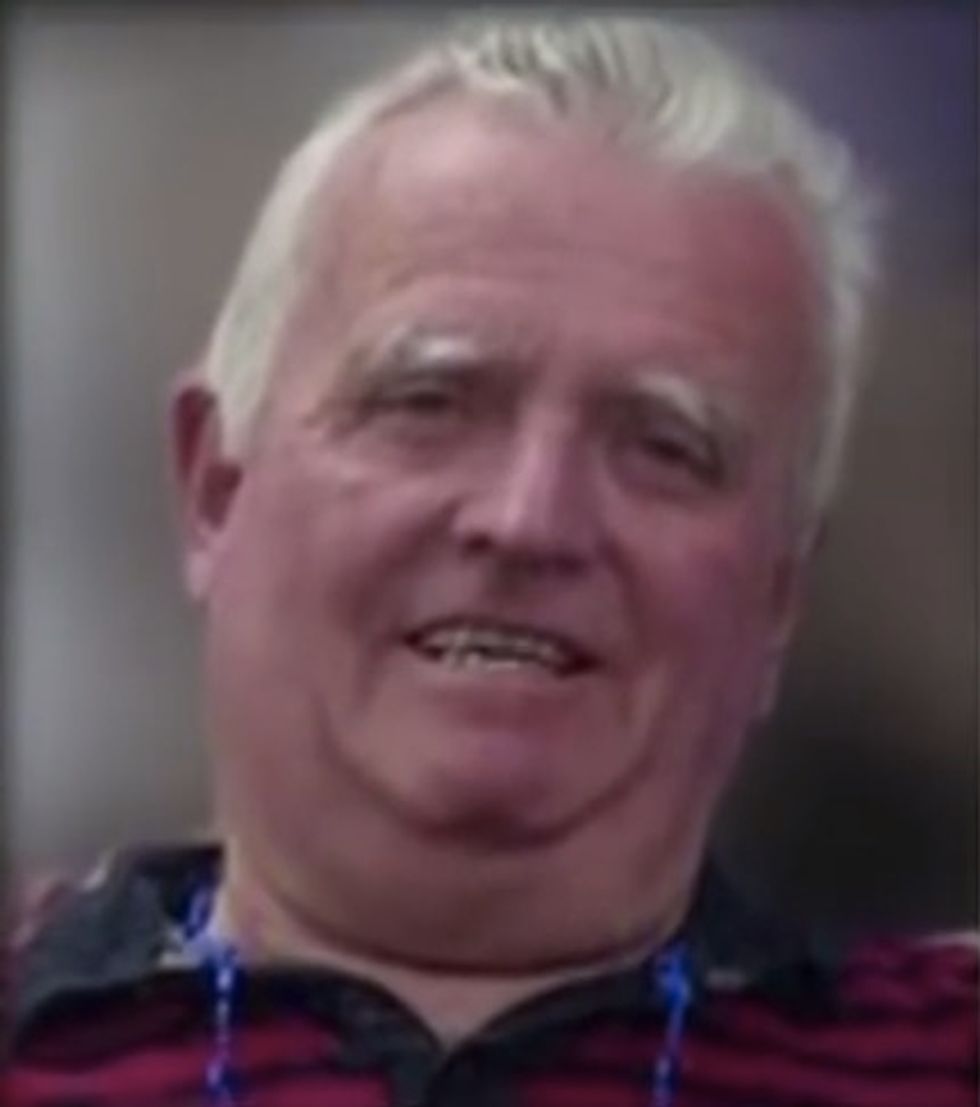 Patrick Gorman (Image source: YouTube)
The city medical examiner found Oct. 29 that Gorman died from the punch, stroke complications and a heart condition, but his death was ruled a homicide — and police told the Daily News that Smith, 42, was the suspect.
The paper added that after the alleged attack, Smith posted a Facebook status update: "I had to put my hands on somebody last night."
In a later comment, the Daily News said he wrote, "Dude thought it was ok to disrespect wifey while on the bus thinkin' nobody was gonna pop up. Not gonna go into details but I had to smack'em to sleep. I kinda feel bad though cause of what he had to deal with last night on Queens Blvd."
"I had to bring him back down off of that cloud he was sittin' on," Smith also wrote, the paper said. "I garrantee (sic) you before he opens his mouth next time he'll think about it."
"I had to make him eat his words that's all," he added, the Daily News reported. "I just gave him something to think about."
Investigators identified Smith after matching surveillance images to a mugshot from a prior arrest, the paper said, adding that a tipster I.D.'d Smith and his wife, Elena Makarova, 39.
Smith on Monday night surrendered to police who charged him with criminally negligent homicide and assault, the Daily News said.
Patrick Gorman murder 6/26/2016 Briarwood, Queens, NY *Police searching for Elena Makarova… https://t.co/2cjM6UzFGG https://t.co/H0MPVbedLm

— mylifeofcrime (@mylifeofcrime) 1478464953.0
While Makarova remains at large, she defended her husband Sunday on Facebook, the paper said: "Tmes (sic) and so relevant!!! I love you hunny. Hold ur head! It's so ignorant of people to jut read the papers and take it as if God talking!!! Nobody shows the footage where this man pushed me, curse me out, called matt n/$$@...I'm not feeding into this s---. All I can say is get ur facts straight!"
Gorman's sister told the Daily News she couldn't bear to read the Facebook posts.
"For anyone to brag about injuring another person on purpose, I find that upsetting," Kathleen Gorman told the paper. "For him to make a big joke out of it, it's unconscionable."