Remember what happened in towns all across America after the 9/11 terrorist attacks? U.S. flags were scooped off shelves and began flying everywhere — porches, storefronts and even car windows.
The message to America's enemies was clear: "Our resolve is way stronger than your hatred."
A similar phenomenon has occurred in one Indiana town after the American Civil Liberties Union sued it — over a cross sitting atop the town's Christmas tree.
Now many in the 2,100-strong burg of Knightstown are fighting back.
In defense of the cross display, hundreds of residents placed crosses in their yards, stores, windows — and, yes, their cars.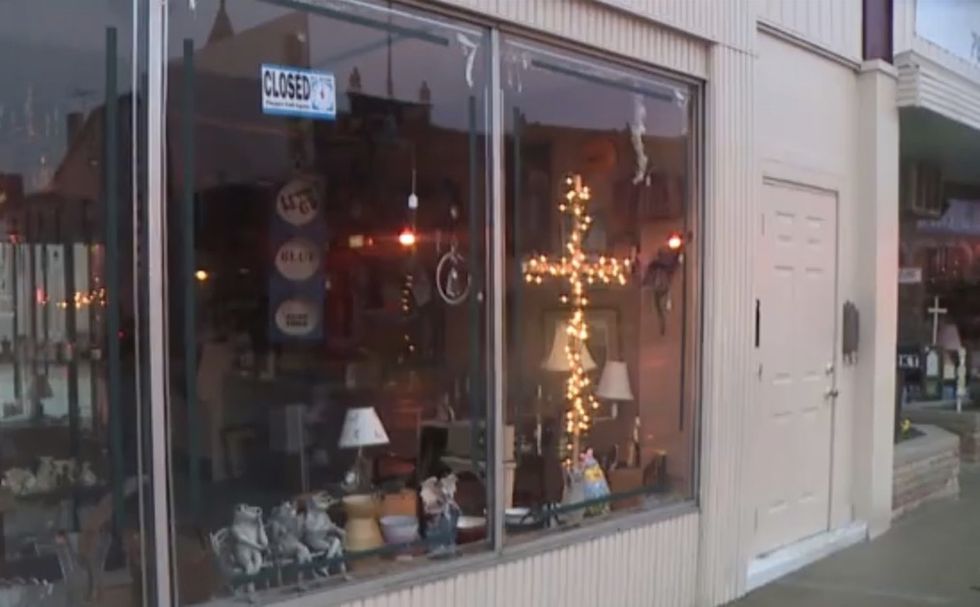 Image source: WXIN-TV
"I just thought we should rebel some way or let him know how we feel," resident Patricia Hutson told WXIN-TV.
It was Hutson's idea to make over 200 wooden crosses and give them out for free, the station said — and by the time a vigil supporting the Christmas tree cross commenced Sunday night, almost all of them were snapped up.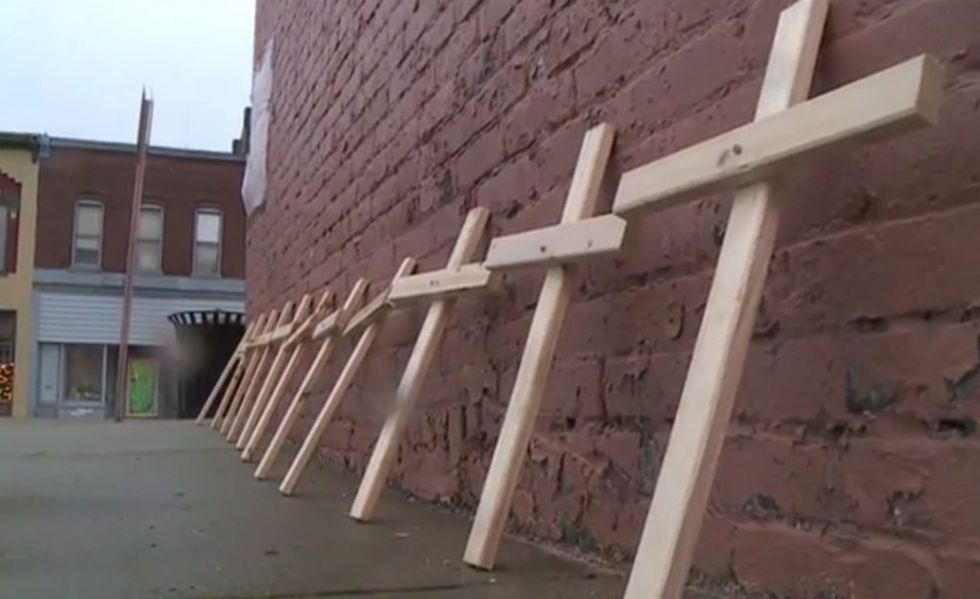 Image source: WXIN-TV
"I hope they make people realize that we should speak up for what we believe in and stand up for it and not be pushed around," Hutson added to WXIN.
The ACLU sued Knightstown on behalf of resident Joseph Tompkins, saying the tree cross violates his First Amendment rights guaranteeing separation of church and state and demanding the cross' removal and payment of damages to Tompkins for being "forced to come into direct and unwelcome contact with the cross display" daily, the station reported.
"Just because one person's offended doesn't mean they have to take away one particular thing," resident Cynthia Sturgill noted to WXIN.
"To me it's not a religious display," she continued to the station. "It's not all about just Christianity. It's about memorial, loss of family, loved ones, the veterans. The Jefferson Memorial has tons of crosses, millions of crosses for veterans."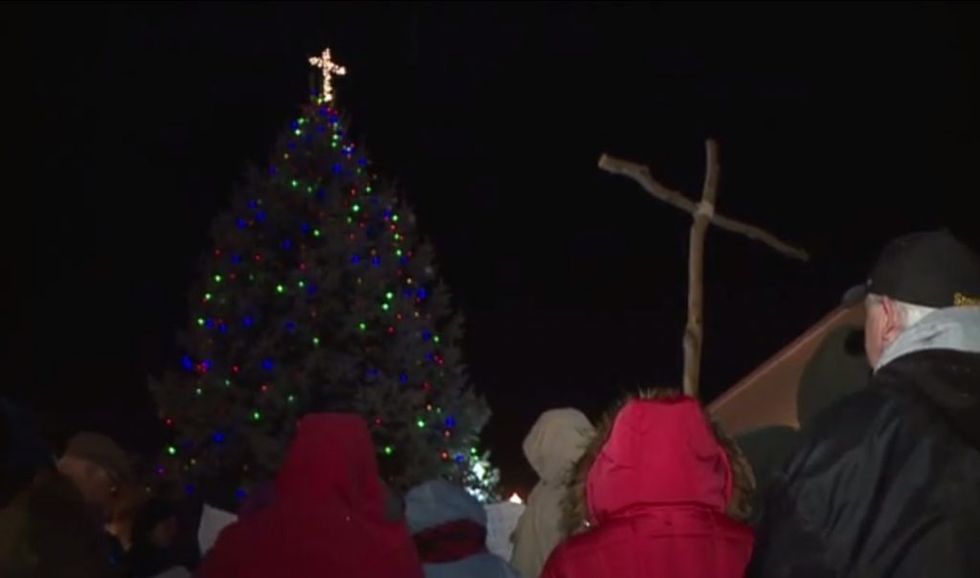 Image source: WXIN-TV
Neither Tompkins nor town officials commented to the station about the lawsuit, but Sturgill said she's ready to battle.
"As long as I'm around and family, friends, town, we'll fight it every bit of the way," she told WXIN. "We don't want the cross to come down."