Daniel Medina was driving down snow-covered South 60th Street in Milwaukee on Sunday night when his sons — ages 10 and 6 — asked him to pull over.
Seems Daniel Jr. and Dominic saw a man in a wheelchair trying to shovel snow from the sidewalk in front of his home, and they wanted to get out and help him, Medina told WTMJ-TV.
"I never thought they'd want to get out and shovel," he told the station, "especially a big corner lot."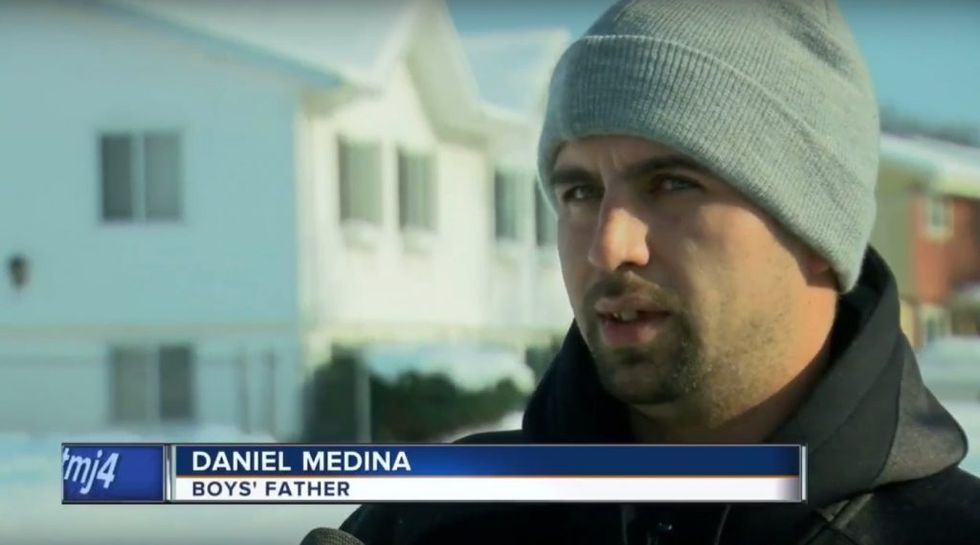 Image source: YouTube/WTMJ-TV
But that's exactly what his sons did.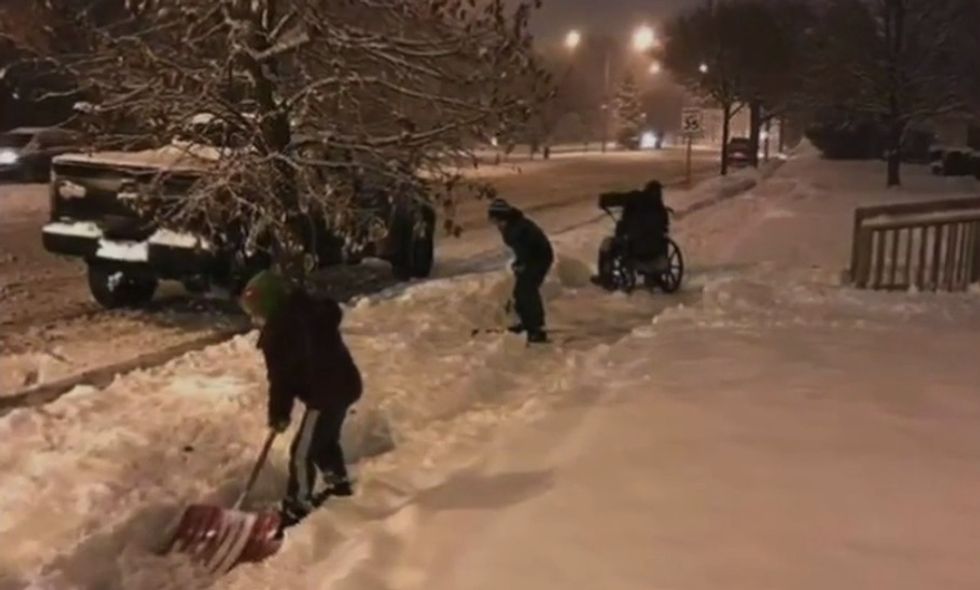 Image source: YouTube/WTMJ-TV screen cap
"He was telling us he had his leg amputated recently," Medina told WTMJ. "That's why he was in a wheelchair."
The proud father's reaction was exactly what you'd expect: "Honestly my eyes got really watery because it made me so happy," Medina told the station.
He posted a photo on Facebook to honor his sons that same night, and since then it's received nearly 2,000 shares and 5,000 reactions and is spreading quickly on social media.
"It just felt really great, especially all the the responses on Facebook," Medina told WTMJ. "I let the kids read [the comments] this morning, they were so excited."