As a single mom with four young children, Cara Brookins is no stranger to perseverance.
Her first marriage ended as a result of her husband's extreme paranoid schizophrenia. As she sought to protect her children from a dangerous situation, she met and married a man who was strong and protective, something she felt she and her family needed at the time.
The relationship later devolved into a physically and mentally abusive situation and soon Brookins found herself having to start over and put her life back together once again. But with four children aged 17, 15, 11, and 18 months, she found herself with nowhere to go, and could only afford a place big enough for her kids to all share a room. Her 17-year-old and 15-year-old weren't thrilled with the plan.
As Brookins and her kids drove past a tornado-ravaged house, she was able to get a better look at the bare-bones structure.
"There's not much in there, it doesn't look that complicated," she remembered thinking to herself.
Brookins told TheBlaze the idea of building a house from scratch was so appealing to her because it was symbolic of her life at the time: start from scratch and rebuild. And just like that, her mind was made up. She took out a bank loan to cover the cost of materials and bought an acre of land. She said her children were all in, excited at the prospect of not having to share a room after all.
Her 15-year-old son helped her draw the house plans on paper as they sat at the kitchen table together. He was also in charge of the nail gun at the construction site. Her daughters rotated between completing tasks at the job site and looking after their younger brother, a toddler who was likely the only one thrilled to be digging in the dirt all day.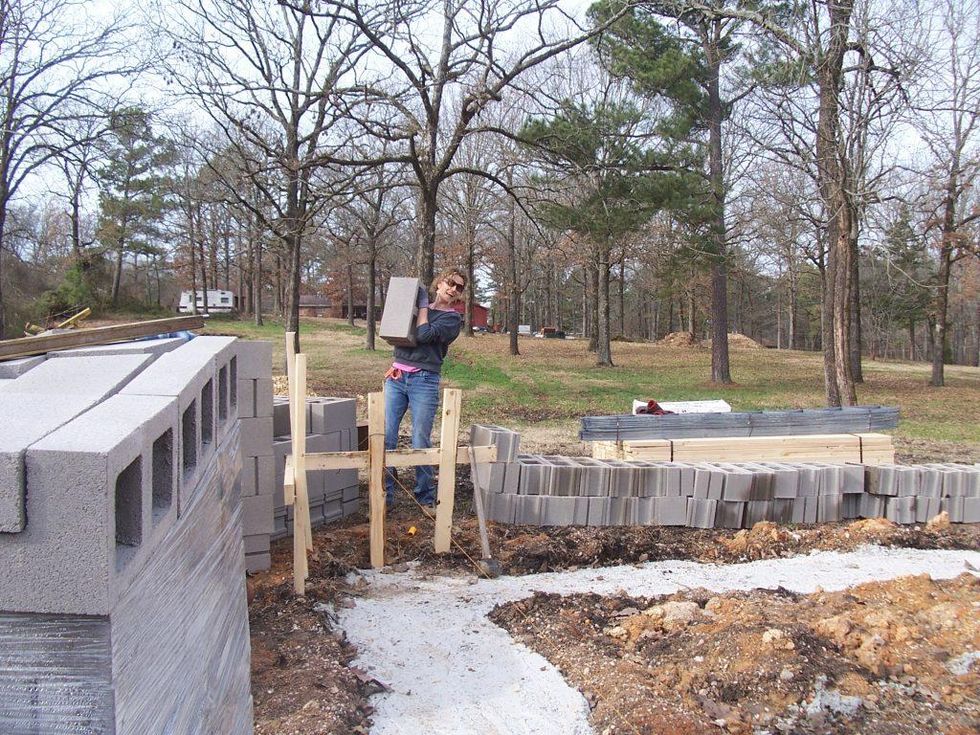 Image courtesy of Cara Brookins
Brookins went home every night and searched Google and YouTube for instructions on how to complete the task she had planned for the next day, for instance, how to frame a window. Back in 2008, she didn't have an iPhone with easy internet access, she had a flip phone with no camera. So after watching instructional videos on her home computer in the evening, she went to the job site the next morning and had to build what she had watched by memory.
"It was a lot of asking questions, being humble, and being willing to look like an idiot," Brookins told TheBlaze. "But when you're that low, how much further can you really fall? Being that low really makes you more fearless — what else have you got to lose?"
The project wasn't easy, especially with a family full of broken people.
"You become so defensive in that place of low self-esteem and you have to learn how to laugh and work together again," she told TheBlaze. "Looking back, I can talk about how we were empowered, but for us at the time, it was a project of shame."
Brookins remembers having to turn away from her children as she quickly wiped away tears so the children didn't see her cry.
"All of these kids are looking up at me with these big eyes and broken hearts and I just thought to myself, 'I've got to pull this together.'"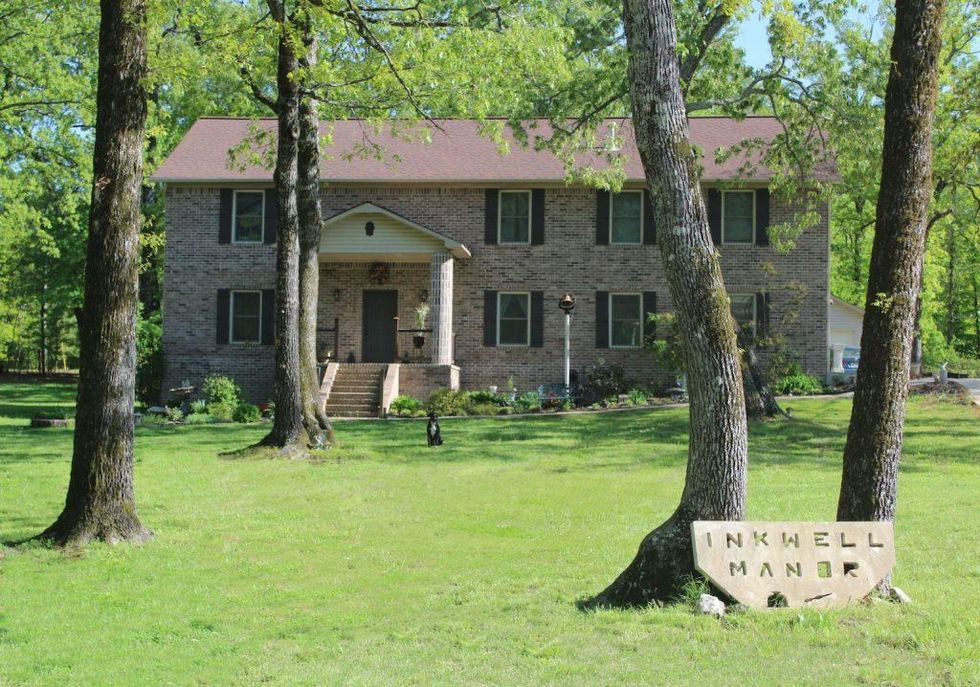 Building within city limits meant that city inspectors had to come out to make sure everything was up to code. Aside from electricity and plumbing, which she hired licensed workers to help with, the house the family still lives in eight years later was built by them alone.
Brookins spent six years writing a book to share her experience with others. Rise, How A House Built A Family releases Jan. 24, and she hopes it helps inspire those who may be in similar situations.
"It became a way for me to own my history," Brookins said. She also had advice for those who might be struggling in an abusive relationship.
"People are told to take baby steps. If you take those baby steps, then that's all you'll accomplish," she told TheBlaze. "Make a crazy big goal, do something that seems impossible and it will change how you see yourself. For us, it was building a house."