A prestigious Philadelphia-area college is offering a religion class titled, "Is God a White Supremacist?"
"Is God a White Supremacist?" is taught by Tariq al-Jamil, an associate professor of religion, chair of the religion department and coordinator of Islamic Studies Program. Educated at Harvard and Princeton, al-Jamil's profile describes him as an "expert on medieval Islamic social history and law."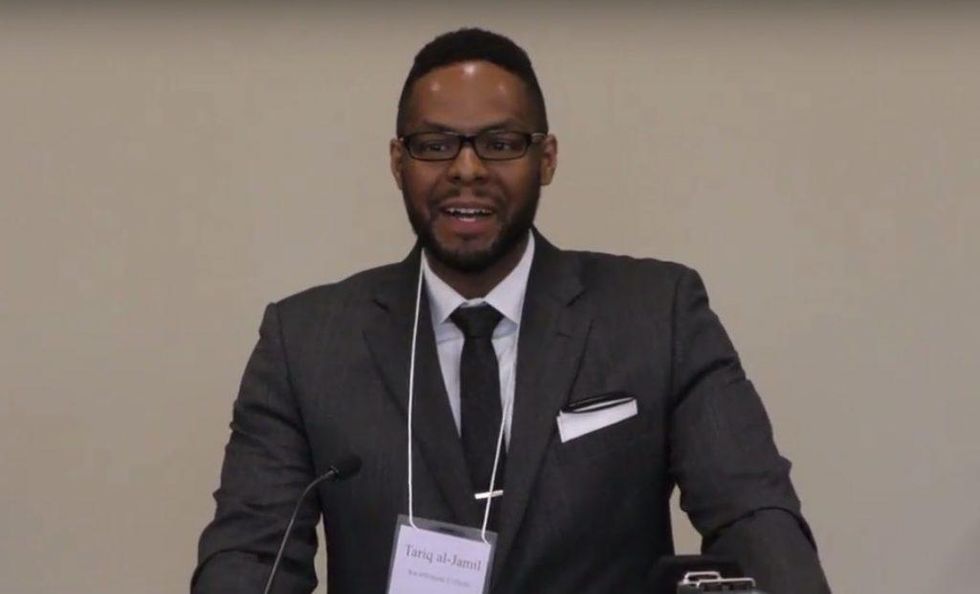 Professor Tariq al-Jamil (Image source: YouTube screen cap)
The course also discusses "biblical interpretation of white supremacist 'Christian identity' churches," "religious theories justifying racial domination" as well as "the influence of religious thought both past and present on comparative global racisms, and transnational whiteness."
Spring semester classes began Tuesday at Swarthmore.
(H/T: Heat Street)