While the Trump administration is trying to tamp down the politicization of social media from official government accounts, a National Park account defied the order with three tweets seemingly in support of the climate warming cause: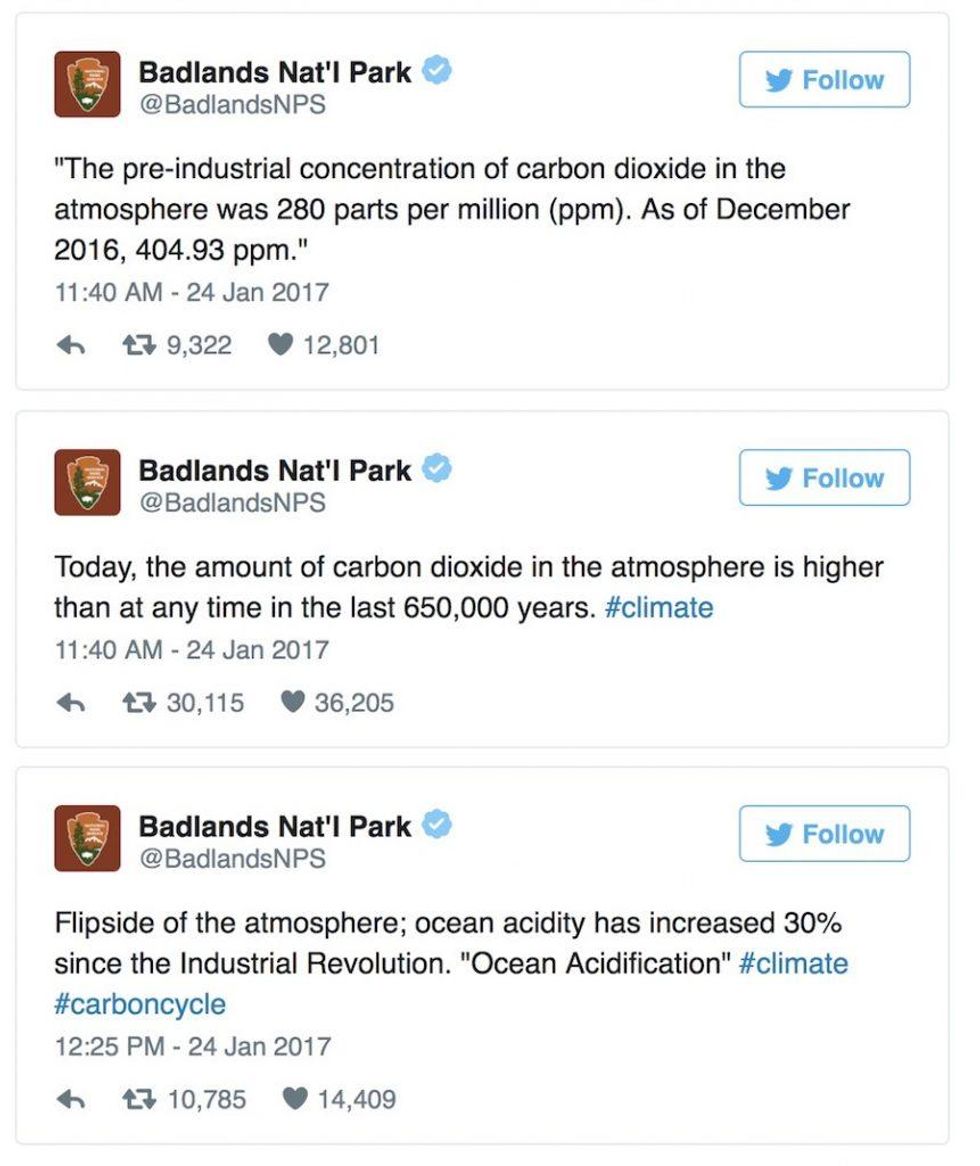 Tweets from the @BadlandsNPS account. Image Source: Twitter.
The tweets were deleted hours later after the press began reporting on what appeared to be a defiant expression against the newly inaugurated President Trump. Earlier today it was reported that Trump had ordered the Agriculture Department to cease all social media releases to the public, as well as other material. And just a few days ago the administration ordered the Interior Department to shut down all social media after they retweeted a message about the size of Trump's inauguration.
Critics of Trump took to social media to decry the deletion of the tweets:
Recently a Saturday Night Live writer was suspended for making an irresponsible joke about Barron Trump on social media. She later apologized.