For months throughout the presidential campaign Brian Harrington supported Donald Trump, and on Friday, he witnessed history as his favorite candidate was sworn in as the 45th president.
Harrington lives in Oceanside, California, and works as a marketing consultant and film producer. He volunteered for the Trump campaign and was a supporter of the billionaire outsider early on. Harrington's family, though, who live in Washington state, at first didn't support any of the presidential candidates, but he said his support for Trump swayed them, leading them to vote Republican in the November election.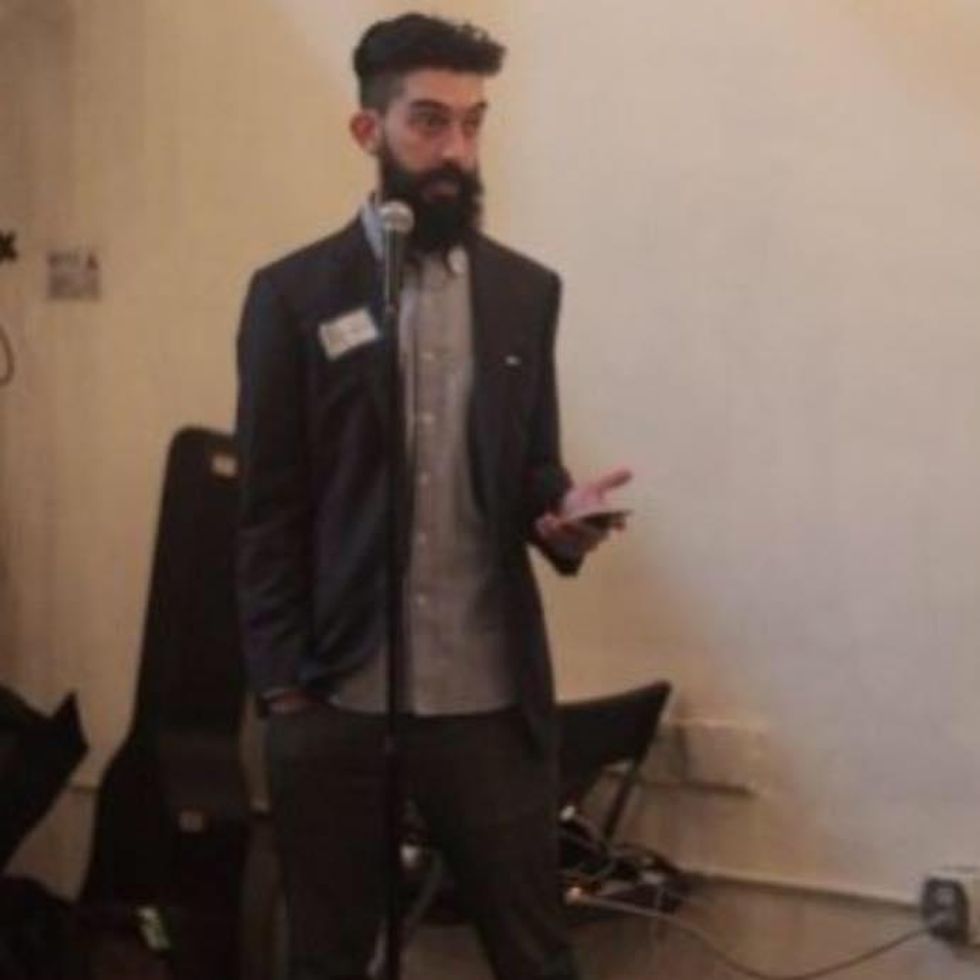 Brian Harrington (Image source: Brian Harrington)
Once it was clear that Trump would be sworn in on Inauguration Day, Harrington said he immediately started planning his first-ever trip to the nation's capital to witness the historic event. He contacted the office of his congressman, Rep. Darrell Issa (R-Calif.), hoping to score a ticket to see the ceremony up close, but all of Issa's tickets had already been claimed.
However, that didn't deter Harrington from showing up anyway to seek a front-row seat to history.
Opting for a less expensive trip, Harrington stayed with the friend of a friend in Washington's Dupont Circle, located just blocks from the White House. The morning of the inauguration, Harrington arrived on the National Mall at 7 a.m., five hours before Trump was sworn in, and as luck would have it, Issa's office still had tickets that had not yet been picked up.
So Harrington gladly took the ticket and watched the ceremony from just a couple hundred yards back.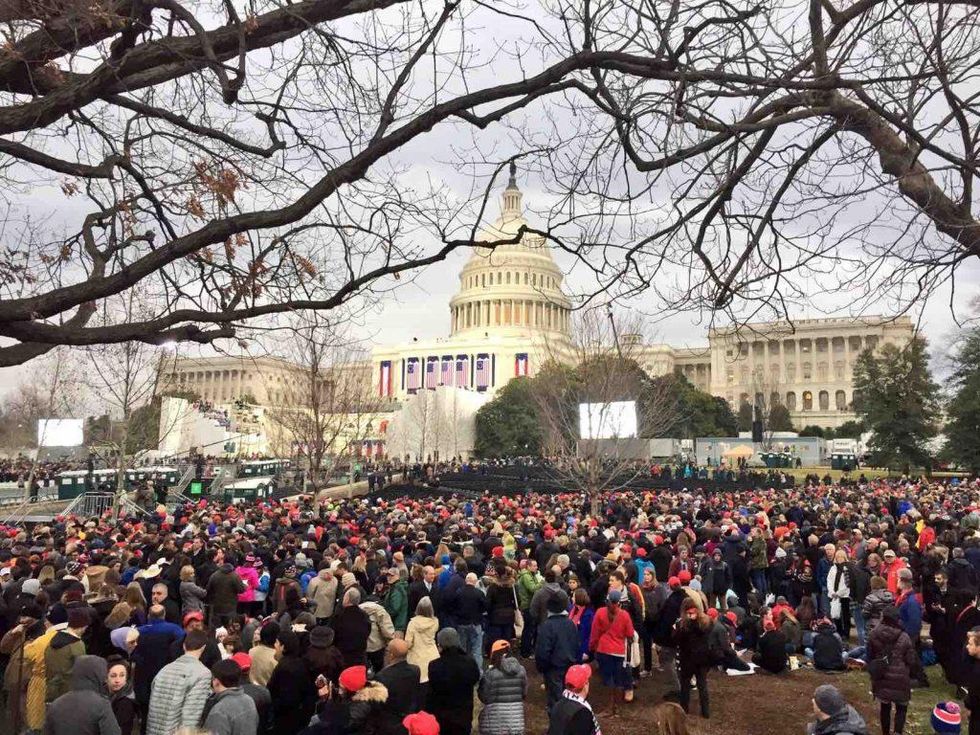 Image source: Brian Harrington
"You feel blessed to even be there. I really am just humbled to have even been there and been a part of it," Harrington told TheBlaze.
He added that the U.S. government, "like any organization," benefits from electing a new leader from time to time.
"Every organization needs to switch leadership every seven or eight years. Every church should switch pastors every seven or eight years, universities, everything — or else they get stagnant. They stop innovating," Harrington said.
Harrington specifically cited Trump's business background, which is believes uniquely qualifies Trump for the nation's highest office.
"That's what he ran on. That was his main promise," Harrington said.
So far, Trump has made good on a number of his campaign promises, according to Harrington. On the first full workday after being sworn in, Trump issued three executive orders, one of which freezes federal government employee hiring, "except for the military."
Harrington referred to those actions as "exactly what a business executive would do when they take over a new department," saying any good businessman would "freeze operations until you can get your staff in to kind of assess the situation."
As for Trump's inaugural speech, Harrington said he loved it.
"It hit all the expectations," Harrington said, adding that the part that struck him the most was Trump's vow to return power to the people.
"Today we are not merely transferring power from one administration to another, or from one party to another, but we are transferring power from Washington, D.C., and giving it back to you, the people," Trump said near the beginning of the speech.
Trump added during his inaugural address:
For too long, a small group in our nation's capitol has reaped the rewards of government while the people have borne the cost. Washington flourished, but the people did not share in its wealth. Politicians prospered, but the jobs left, and the factories closed. The establishment protected itself, but not the citizens of our country. Their victories have not been your victories. Their triumphs have not been your triumphs, and while they celebrated in our nation's capitol, there was little to celebrate for struggling families all across our land.
While Harrington agreed with Trump's assertion that politicians have not fulfilled many of their promises to the American people, he said he's willing to give lawmakers the benefit of the doubt.
"I'm sure the politicians there mean well," Harrington told TheBlaze. "But when they all get together, the wave of the bureaucracy sets in, and I can see how egos get in the way of real progress for the proverbial folks or the others outside the Beltway."
That's partly why Harrington supports the notion of "America First," a theme woven throughout Trump's campaign and referred to by Trump several times Friday. Harrington likened the idea of "America First" to that of the slogan marketed by his alma mater, Azusa Pacific University, which is a private, Christian university, located just outside Los Angeles.
Harrington said the college's slogan, "God first," could be compared to Trump's "America First" message because, in both cases, the slogans identify the one idea on which all other decisions are based for the respective entity, whether it's a college or the federal government.
"What 'America first' means is, it's the foundation, the principle that we're going to put our interests first as the foundation for all our decisions," Harrington explained.
Indeed, during his inaugural speech, Trump vowed to put the American worker before anything else.
"Every decision on trade, on taxes, on immigration, on foreign affairs will be made to benefit American workers and American families," Trump said.