A suspected illegal immigrant from Mexico has been charged with drunk driving in a collision that killed another driver — a 66-year-old former missionary returning to his Noblesville, Indiana, home after a long night at work.
Elizabeth Vargas-Hernandez, 35, was charged with operating a vehicle while intoxicated causing death, WRTV-TV reported, adding that she also was cited for operating a vehicle without ever receiving a driver's license.
State police told WRTV that Vargas-Hernandez, of Indianapolis, is believed to be an undocumented Mexican national.
The suspect was traveling at a high rate of speed on Interstate 465 around 2:30 a.m. Monday when she slammed her SUV into David Kriehn's car, which careened off the highway and rolled over several times into a ditch, police told WTHR-TV.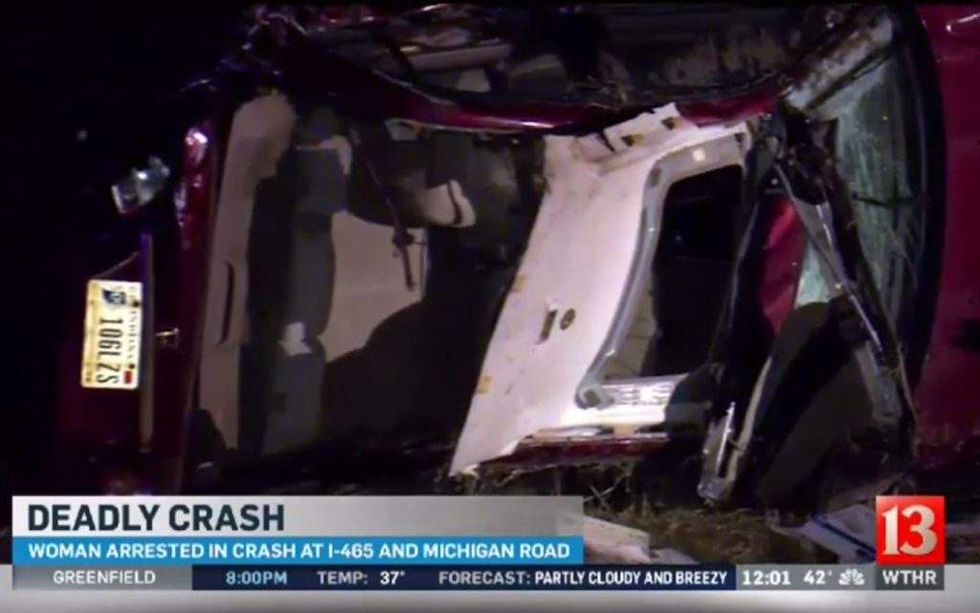 Image source: WTHR-TV
Kriehn, who was ejected from his vehicle, was taken to a hospital where he later died, WRTV added.
Investigators told WTHR that Vargas-Hernandez smelled of alcohol and failed a field sobriety test, adding they believe she and her three passengers had just left a bar. None of them were injured, WRTV added.
WRTV said it found a 2015 accident report identifying Vargas-Hernandez as Elizabeth Ornelis-Hernandez, who was driving without a driver's license — but the station said Metro Police didn't believe an arrest was warranted in that instance.
The Marion County Sheriff's Office doesn't usually notify federal authorities when suspected illegal immigrants are arrested and jailed for serious crimes unrelated to their immigration status, WTHR said.
Regarding Vargas-Hernandez's immigration status, a sheriff's spokesperson noted in an email to WTHR that "arrests are public record. ICE has access to the arrest records. MCSO does not address immigration status/issues."
Kriehn was a manager at a Famous Dave's Bar-B-Que and was working late after closing the restaurant to complete an inventory, the company's operations manager told WTHR.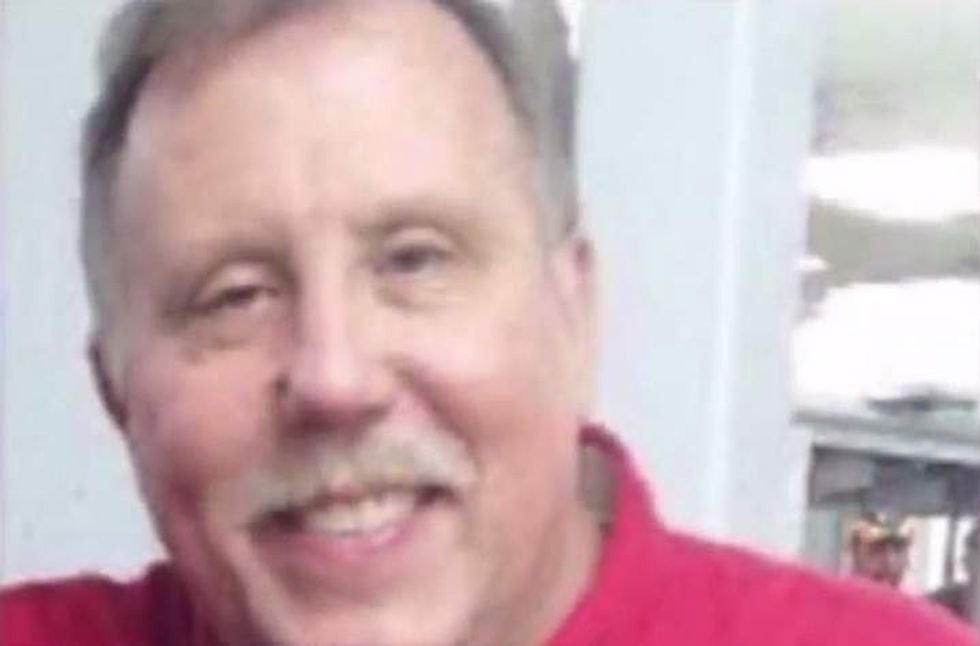 David Kriehn (Image source: WRTV-TV video screen cap)
"Dave was a gentle, caring man," coworker Harry Straut told WTHR. "A good person. The guy you liked to hang out with as well as work with."
Straut added to the station that Kriehn "was an inspirational leader" and spent "much of his life" before entering the restaurant industry being a missionary.
Kriehn's coworkers set up a GoFundMe page to help his family.
(H/T: Todd Starnes)