A group of conservatives are taking to CPAC in an effort to convince fellow conferencegoers that support for the death penalty is not a conservative public policy position.
Later this week, Conservatives Concerned About the Death Penalty will attend the annual Conservative Political Action Conference for the fifth time to argue that, although many Republicans and conservatives support capital punishment, the death penalty violates basic conservative principles, such as pro-life policies, fiscal responsibility and limiting the size and power of government.
Marc Hyden, the national coordinator of Conservatives Concerned About the Death Penalty told TheBlaze that the death penalty "risks innocent lives" at the hands of government.
"If we're risking innocent lives, I don't think we can call that pro-life," Hyden said.
Hyden argued that it costs millions more in taxpayer funds to execute a prisoner than it does to sentence them to life without parole, making an execution neither "fiscally responsible or prudent."
"There's nothing limited about giving an error-prone government the power to kill its citizens, especially since this is the same government who had a hard enough time launching a health care website," Hyden said, referring to the botched roll-out of the Obamacare website.
He added that if a person is wrongfully convicted who has been sentenced to life without parole is proven to be wrongfully convicted, they can be released. But if they have been executed, there is no recourse.
Hyden argued that there is no evidence that the death penalty deters murder, and it drags victims' families through a prolonged, uncertain legal ordeal.
Hyden, who once worked for the National Rifle Association, said he was used to receiving support from conservatives at conferences such as CPAC, so he was a little apprehensive about the reaction he would get when he started arguing against the death penalty. But he said many conservatives have been receptive.
"At our first CPAC, people came up to us and said, 'Thank God you exist, I've been against the death penalty for years,'" he said. "They also thought that they were the only conservative who felt that way. But that isn't true … there's a national movement out there."
"This is the conservative grassroots," he added of CPAC. "These are people who care about their tax dollars, who care about whether we're executing innocent people, who care about limited government. So I find that they've been a very personable crowd."
Hyden said that a warm reception from conservatives is indicative of a decrease in support for the death penalty.
A recent poll by the Pew Research Center found that only about 49 percent of Americans support the death penalty for someone who has been convicted of murder — the lowest rate Pew has found in more than four decades.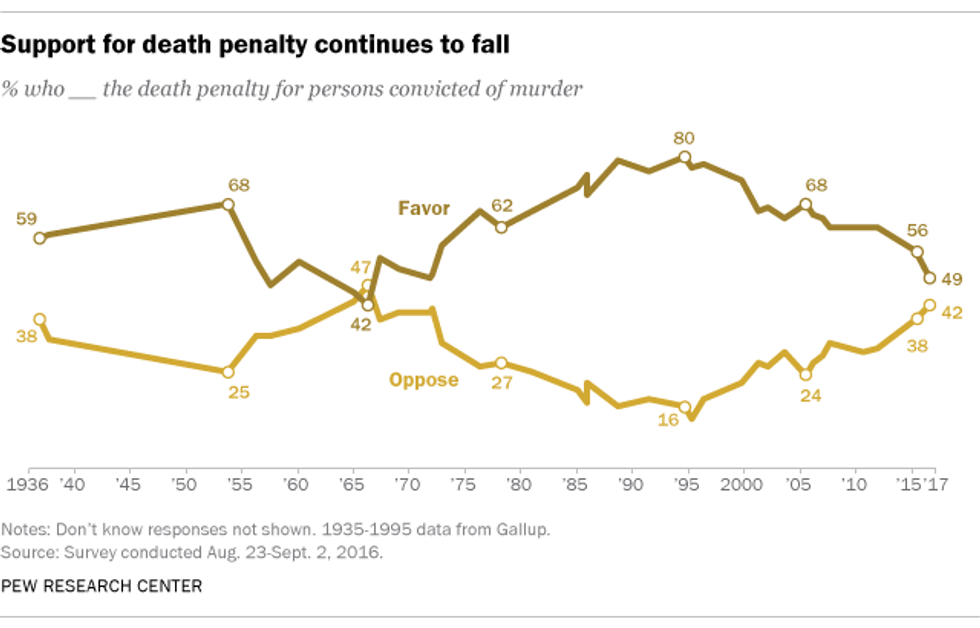 Pew also found that 72 percent of Republicans support the death penalty compared to 34 percent of Democrats, although support for the death penalty is dropping among Republicans, Democrats and independents.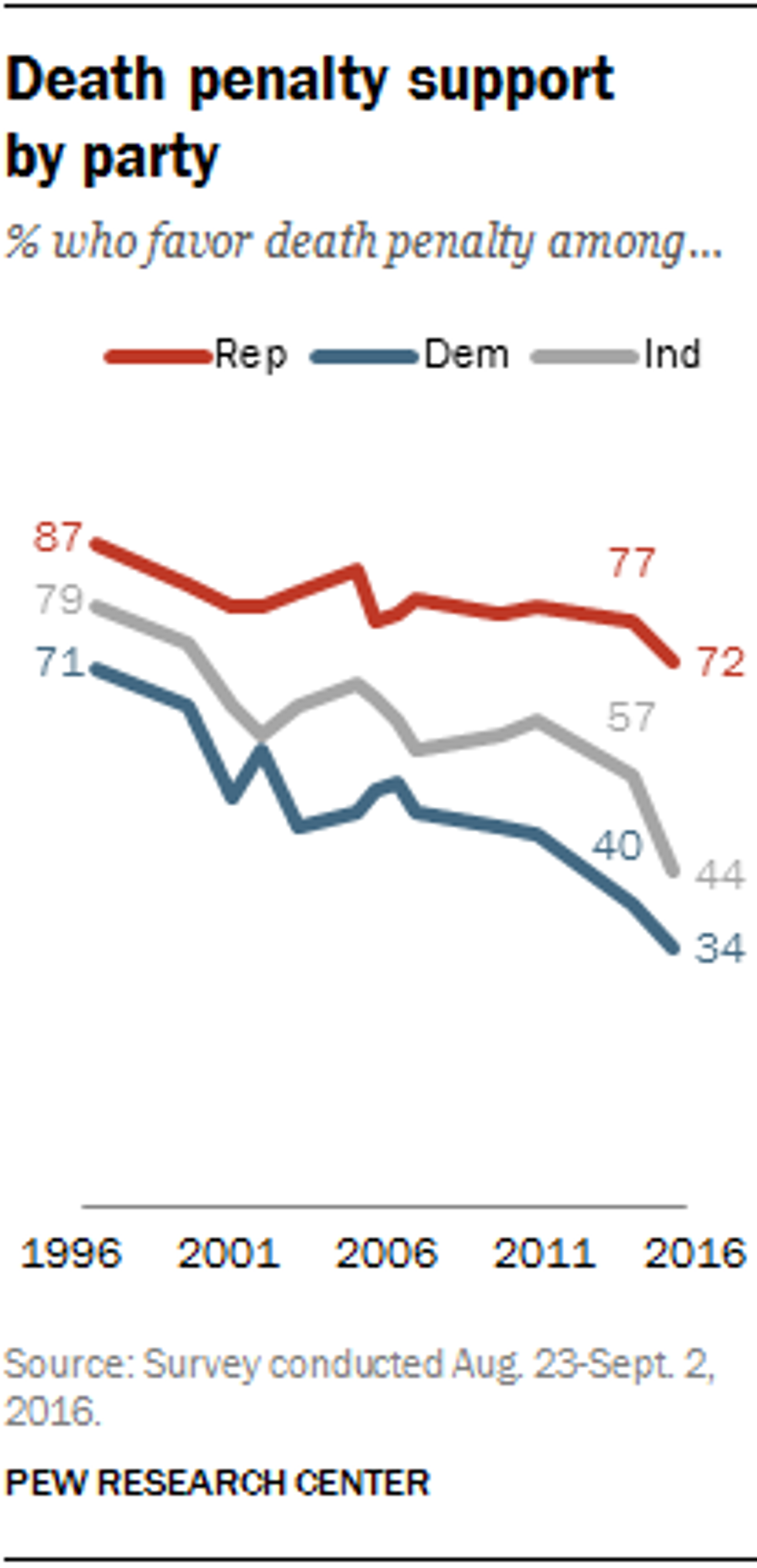 TheBlaze previously reported
that Conservatives Concerned About the Death Penalty recently launched a Georgia chapter to encourage the state legislature to "re-evaluate" the use of the death penalty in the state. The group also has state-based support in Utah, Tennessee, Florida, Missouri, Kansas, Kentucky, North Carolina, Montana, Washington and Nebraska.