One might say actress and left-wing activist Ashley Judd hasn't been putting her best foot forward of late.
A week before the inauguration of Republican President Donald Trump, Judd made headlines for her declaration that she was "fighting white privilege" by targeting emjois on social media.
The day after Trump took office, Judd delivered her widely lampooned "I am a nasty woman" speech at the Women's March in Washington, D.C., declaring "I didn't know devils could be resurrected, but I feel Hitler in these streets! A mustache traded for a toupee! Nazis renamed the Cabinet! Electro-conversion therapy, the new gas chamber shaming the gay out of America, turning rainbows into suicide notes!"
And earlier this month, Judd said  that a man who indicated his support for Trump took a photo of her at a basketball game, which Judd said left her "very sad" and "scared."
Then on Wednesday, Judd hopped on Twitter and took up the issue of women's rights:
"The U.S. ranks 104th, behind countries like Burundi, Serbia and Iraq." https://t.co/TT54goMkRH

— ashley judd (@ashley judd) 1490225153.0
She followed it up with the question, "Are equal rights in the Constitution?"
Question: are equal rights in the Constitution? https://t.co/vv4hQrm37N

— ashley judd (@ashley judd) 1490225640.0
As you might imagine, other Twitter users were not kind in their responses.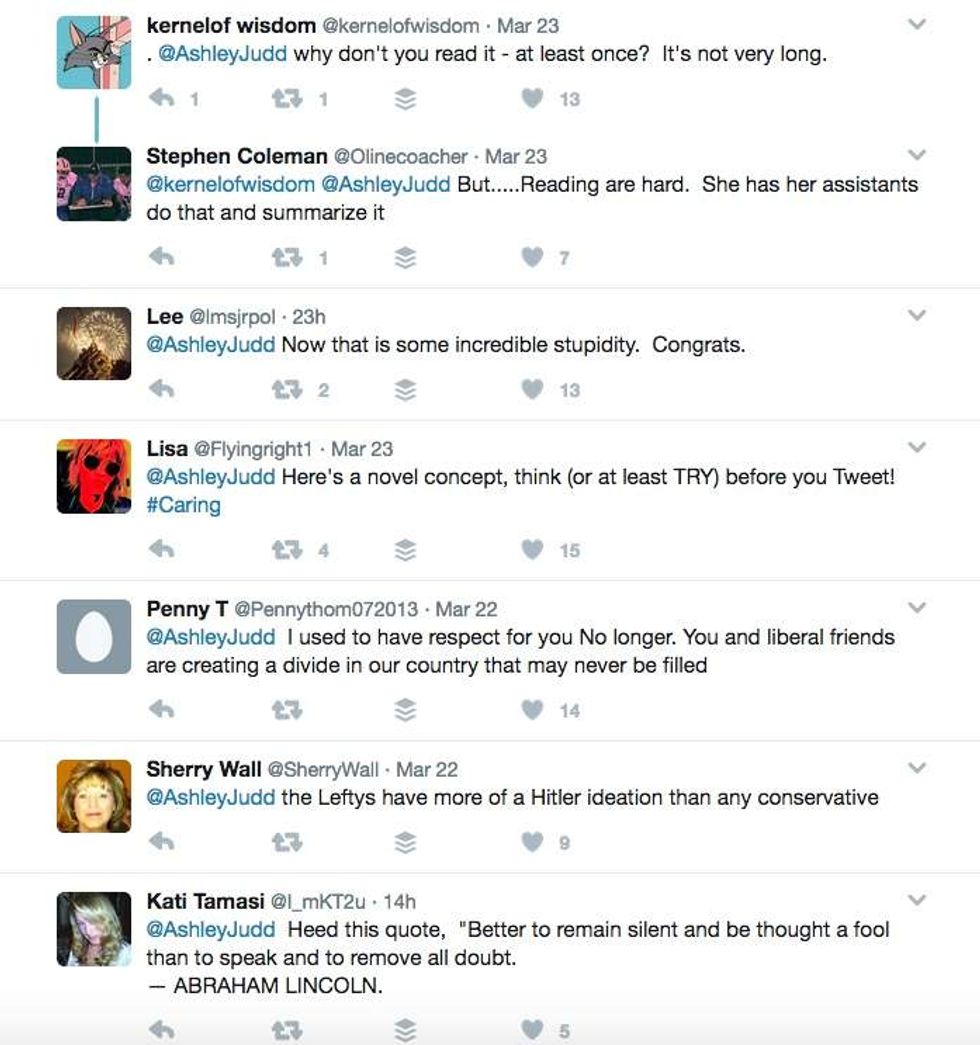 Image source: Twitter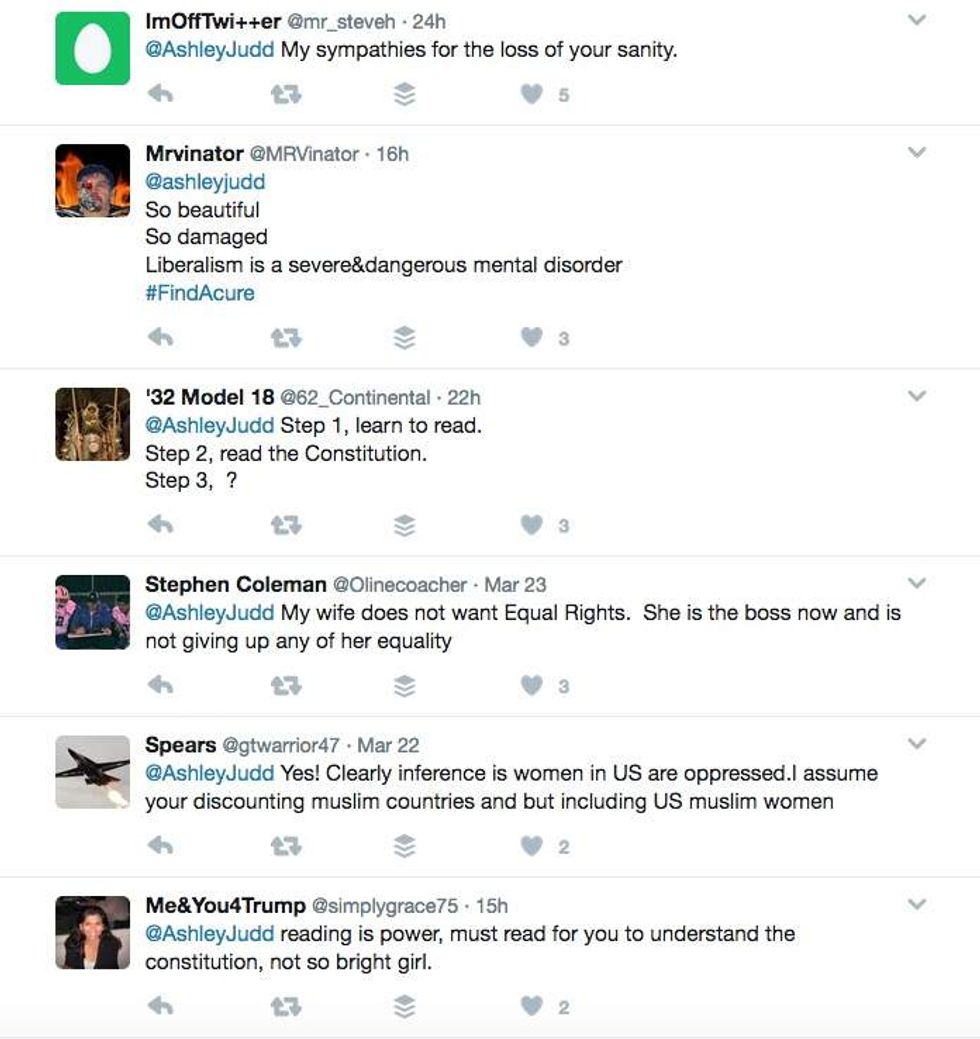 Image source: Twitter
Other users noted the 14th Amendment of the Constitution provides equal protection under the law for all U.S. citizens.
So you'd hope Judd — who received a master's degree from Harvard in public administration with a focus on gender equality and last fall announced she's pursuing a public policy doctorate at Berkeley — was asking a rhetorical question.
(H/T: BizPac Review)