White House Press Secretary Sean Spicer signaled that the president would support Republicans using the "nuclear option" to overcome Democrats' filibuster attempt to defeat his Supreme Court nominee, Judge Neil Gorsuch.
Spicer said that Trump supported the idea of a nuclear option, saying, "we're comfortable in the sense that obviously that decision is up to Leader McConnell to make, how he wants the Senate to deal with this.
"I think the majority leader's comments are very clear in the direction that he's headed in," he continued. "But I think this is, we have entered a whole new league if this goes forward in terms of Democrats going and saying, it's one thing to vote against a nominee. We've seen that in the past and I understand that, but, we've now gone from the devolution of agreeing that there are certain people that the president has the right, as long as they're qualified right?"
"We've seen that in the past," he concluded, "John Roberts, I think, got 78 votes."
The "nuclear option" is a congressional maneuver by which the majority party will vote to remove the 60 vote threshold for the confirmation of a Supreme Court nomination. This same maneuver was criticized by Republicans when it was taken by then Senate Majority Leader Harry Reid (D-Nev.) in 2013 to confirm former President Obama's cabinet nominees by a simple vote. Reid accused the Republicans of "unbelievable, unprecedented obstruction" to defend the controversial action that is now being used against Democrats.
Republicans and others on the right had warned Democrats that the maneuver could be used against them once they were out of power, and it appears that prediction might be coming true very soon.
Watch below:
Sean Spicer: President Trump "would support" the Senate using the nuclear option on the Neil Gorsuch vote https://t.co/ET8npW39uw

— CNN Politics (@CNNPolitics) April 3, 2017
CNN tabulated that Democrats have enough votes to filibuster the nomination Monday, pushing Republicans closer to using the "nuclear option."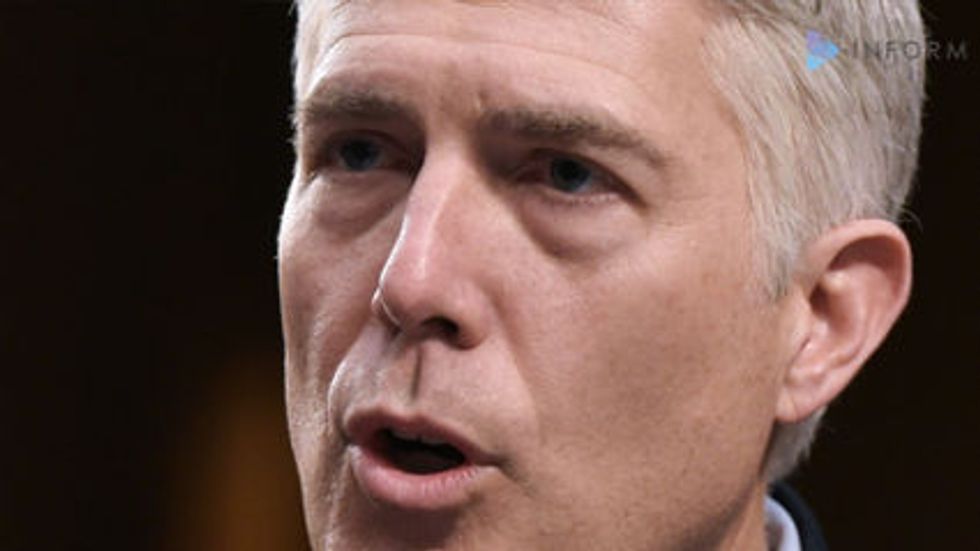 Democrats also said that the confirmation should be postponed until the investigation into Trump's ties to Russia can be taken into account. Senator Ted Cruz (R-Texas) had vowed that Democrats would not be allowed to filibuster Trump's first Supreme Court nomination.