Former presidential candidate Hillary Clinton mocked Republicans for not being able to repeal Obamacare, saying that it was gratifying to see them be defeated in their efforts.
She made the comments to Nicholas Kristof of the New York Times at Tina Brown's eighth annual Women in the World Summit in New York City.
"The commitment to hurt so many people that his administration," Clinton told the audience, "this White House, seems to be pursuing - you know there are so many examples in just the first hundred days."
"And then of course what they did or tried to do to the health care bill," she explained, "which I did, I will confess to this. Having listened to them talk about repeal and replace for eight years, or seven years now, and they had not a clue what that meant. They had no idea."
"I don't know that any of them even read the bill," she mocked, "read the law, understood how it worked. It was so obvious. And y'know, health care is complicated. Right?"
"And so, they don't know what to do," she concluded to applause. "I do admit that was somewhat gratifying."
The Obamacare replacement bill by the Republicans was called the "American Health Care Act," but many referred to is as "Obamacare lite" because they believed it didn't repeal enough of Obamacare's destructive policies.
Hillary Clinton: "I don't understand the commitment to hurt" people that the Trump administration is displaying https://t.co/I4b2ezyUVz

— The Situation Room (@CNNSitRoom) April 6, 2017
The GOP replacement bill was defeated when the House Freedom Caucus of conservative Republicans refused to back it. After the sponsors of the bill changed it to meet some of their demands, it lost support from moderate Republicans, and was pulled from a vote.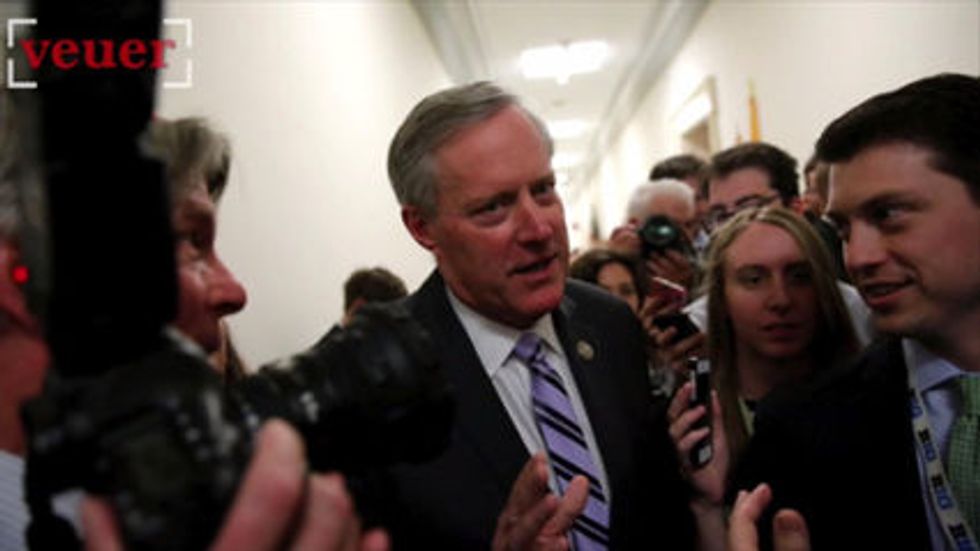 Trump has since said he'll turn to moderate Democrats to get a bill passed, but Freedom Caucus allies believe he is bluffing in order to negotiate for his political objectives.