A "nonstandard sexual orientation" depiction of the Russian President Vladimir Putin has now banned as being "extremist."
According to the New York Times, the image was created by an artist named Alexander V. Tsvetkov, and it went viral on a Russian social media website, until the authorities put it on their list of "extremist materials."
The Central District Court of Tver ruled that a number of the images — including one depicting the Russian leader wearing lipstick, eye shadow and fake eyelashes — were "extremist." Last month, the Justice Ministry took it a step further and updated its federal list of extremist materials. Offenders face a fine of up to 3,000 rubles ($53) or 15 days of administrative detention.
While Putin is personally popular in Russia, the government's policies about gays and other LGBT persons have faced a lot of criticism around the world for being very intolerant. This has occasioned many protests on social media against what many consider to be a bigoted government.
In 2013, Putin outlawed homosexual "propaganda" as pornography so that gay advocates could be arrested and fined for propagating any published material.
Recently it was reported that dozens of gay people were being rounded up in Chechnya in southern Russia. Some media outlets said that a few people were killed, while authorities denied that this was possible, saying that no homosexuals existed in Chechnya.
"You cannot arrest or repress people who just don't exist in the republic," said a spokesman for the president. This reminded some of what Iranian president Mahmoud Ahmadinejad told Columbia students in a 2007 speech. "In Iran we do not have this phenomenon," he said to laughter from the audience, "I do not know who has told you we have it."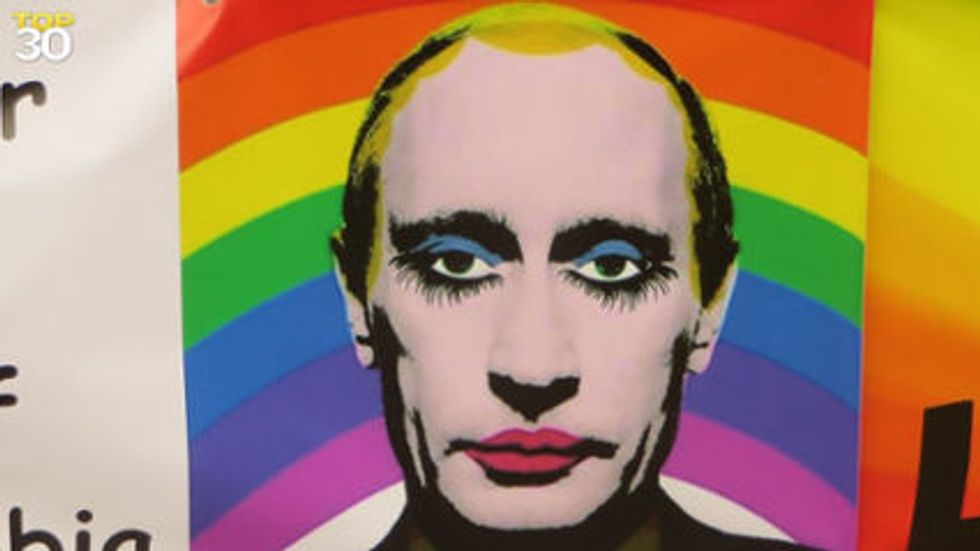 More recently, U.S. authorities have said they are investigating whether Russia had some part in the terrible chemical attack unleashed on civilians in Syria. Secretary of State Rex Tillerson has said there was "no doubt" that Syrian President Bashar al-Assad ordered it, but questioned whether Russia was complicit, or just incompetent to stop them.