CNN reported Tuesday that sources from Congress who reviewed the classified information that Rep. Devin Nunes (R-Calif.) took to President Trump are contradicting his conclusions and claims of inappropriate conduct by the Obama administration.
Don Lemon aired Nunes' statements about the information he received, where he said, "There's some information in those documents that concern me in the reports that I read. That I think don't belong there. That would make me uncomfortable."
"Some of it," Nunes said in a different interview, "it bothered me enough that I went over to the White House because I think the president needs to see these reports for himself."
But according to confidential sources speaking to CNN, the conclusions Nunes drew from the intelligence he saw are incorrect and misleading.
"Tonight both Republican and Democratic lawmakers and aides are casting new doubt on those claims that Devin Nunes made that Obama administration officials had improperly requested the names of U.S. individuals that had been redacted in intelligence documents," Lemon explained.
"Now, CNN sources say these lawmakers have seen the same intelligence documents that Nunes reviewed last month," Manu Raju reported, "and they tell us that they see no evidence that the Obama administration officials did anything out of the ordinary, or certainly nothing illegal as the president himself has alleged. Now one congressional source described the request as 'normal and appropriate, Don.'"
"So you and Jim Schiutto have talked to sources, Manu," Lemon inquired, "who have actually seen these documents. What are they telling you about their contents?"
"Well one congressional source tells me that 'there's absolutely no smoking gun' in these reports as Devin Nunes has suggested," Raju answered, "and in fact this person is saying that the White House should declassify these reports to make it clear that there is nothing alarming in that. Of course they're currently classified documents, but a lot of questions have been raised about the role of Susan Rice, that former Obama national security advisor and whether she acted legally in requesting the names of Trump officials who were incidentally collected in these intelligence reports."
"Now President Trump himself said last week said that she may have broken the law," he continued, "but Don, multiple sources have reviewed the documents that Nunes saw flatly say they do not back up the president's claim that she has broken the law. Now they're saying it was a routine request that she may have made. Now, the president himself, Don, has not yet revealed intelligence he has been relying on to make that assertion that she has broken the law, the White House has not yet provided that either."
CNN Exclusive: Classified docs contradict Nunes surveillance claims, GOP and Dem sources say https://t.co/OfjYOLmlO0 https://t.co/Sx2LonTSGL

— CNN Tonight (@CNNTonight) April 12, 2017
Manu Raju went on to explain how it is that the "unmasking" process occurs, and how normal it is. He reports that there are still congressional members who are concerned about the justification Rice had for the unmasking she requested.
This report, if true, would diffuse the accusations made against Susan Rice, the former national security advisor in the Obama administration, by President Trump of committing a crime by "unmasking" his campaign officials. Susan Rice has denied all wrongdoing in the matter.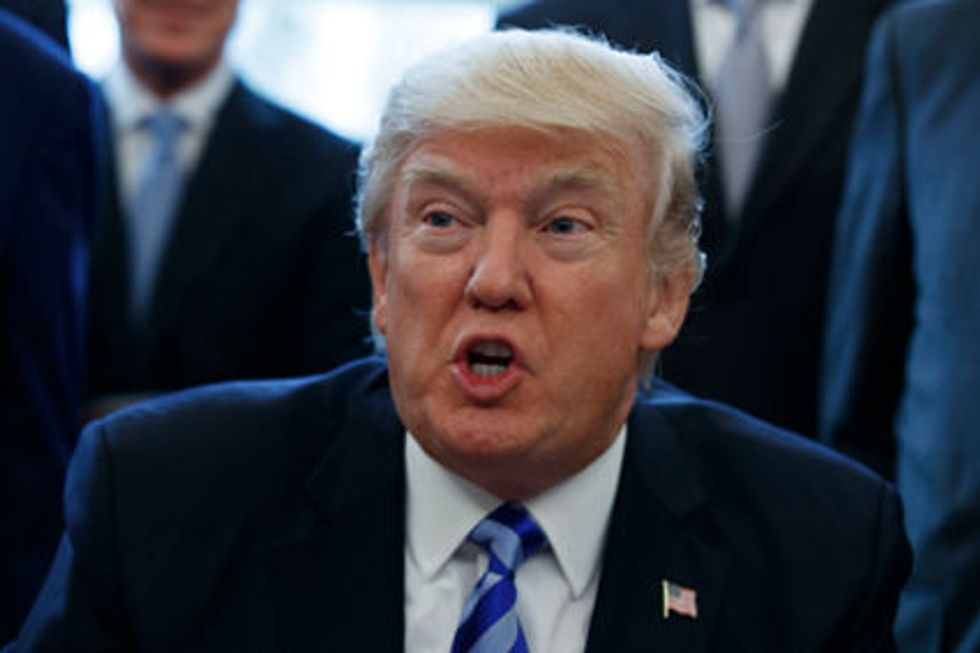 The Washington Post has revealed that the Trump aide surveilled by the FBI was Carter Page, who was suspected of being a spy for the Russian government.