Rep. Dave Brat (R-Va.) says that a compromise health care bill will pass the House of Representatives in weeks because Republicans are afraid of the catastrophic results if it doesn't. He made the comments in an interview with Capital Download Wednesday.
"Within a few weeks, I think D.C. is going to be a little bit shocked," Brat pronounced, "We're going to get to yes."
The "American Health Care Act" failed to even go to a vote when the Freedom Caucus objected to it not offering conservative enough solutions to Obamacare's failures. When the bill was changed to meet their objections, support dropped out of the other end with moderate Republicans, and the supporters of the legislation decided to pull the vote altogether. It was seen as an embarrassment for President Trump, who had backed the bill and promised to repeal Obamacare on the first day of his presidency.
Brat is one of the leaders of the Freedom Caucus, a group of House Republicans who are politically conservative and demand free market solutions to Heath Care.
"The new guys on the block are showing up in an environment now where we're having these town halls, and we're getting just annihilated, right?" Brat explained. "The Democrats are showing up: The 'Indivisible' group, the 'Resist' group. They said, 'We're upset.' They said, 'We were asleep; we thought Hillary was going to get in. We're ticked off, so we're going to take it out on you.'"
Brat believes the bill will also pass in the Senate. "This isn't about Boy Scouts and Girl Scouts, right, " he said, "and your community leaders. This is the big time, with trillions of dollars at stake. They'll be a war; there always is. Somebody will get thrown under the bus — usually people with principles. But this is a win-win, and the Senate, there's going to be pressure on the Senate, too."
Brat said the president will use his political power to get it passed. "He wants to pass this thing, so he's putting a little heat on us," he explained. "He's fun that way."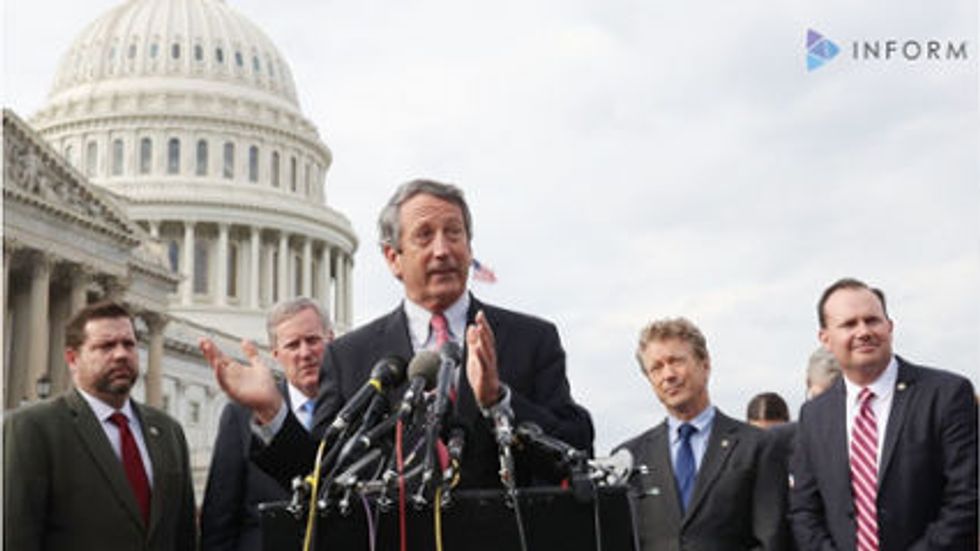 Trump had blamed the Freedom Caucus and called them out by name on Twitter, but Brat makes it sound like they might be on the side of this bill this time and avoid such social media castigations.