CNN reported Tuesday that the FBI used the controversial "Trump dossier" in its application for warrant from the FISA court in order to monitor former Trump adviser Carter Page.
"U.S. officials tell CNN that last year the FBI used a dossier of allegations of Russian ties to Donald Trump's campaign as part of the justification to get approval to secretly monitor Trump associate Carter Page," Evan Perez reported. "Now those sources say that FBI Director James Comey has cited the dossier in some of his briefings to Congress in recent weeks as one of the sources of information that the bureau used to bolster its investigation.
"This includes approval from the secret court that overseas the Foreign Intelligence Surveillance Act, known as FISA, to monitor Page's communications," Perez continued. "But to obtain permission to target Page, the FBI and the Justice Department would have to present probable cause that he was acting as an agent of a foreign power. Including possibly engaging in clandestine intelligence gathering for a foreign government.
"Comey and other top Justice Department officials would have had to sign off on that request," he added. "Last year, Page was identified by the Trump campaign as an adviser on national security matters, though he has since said that he had limited interaction with the campaign as a volunteer."
Perez pointed out that this was peculiar because the U.S intelligence community had been attempting to distance itself from the claims made in the dossier, but this act by Comey leads one to believe that the dossier may not have been as discredited as once believed.
Perez explained what Page's reaction was to the accusations of possible collusion on a trip he took to Russia.
"Page says that he took the trip independently," Perez said, "and that he expressed his own views and overall, he's disputed that anything was illegal in his interactions with Russians."
Page also released a statement to CNN indicating that he was going to sue in response to the surveillance by the government.
I look forward to the Privacy Act of 1975 lawsuit that I plan to file in response to the civil rights violations by Obama administration appointees last year. The discovery process will be of great value to the United States, as our nation hears testimony from them under oath, and we receive disclosure of the documents which show what exactly was done in 2016.
The investigation into possible surveillance by the Obama administration began when Trump made the accusation that Obama wiretapped Trump Towers before the election. Since then former Obama national security adviser Susan Rice admitted that there had been "unmasking" of U.S. persons related to the Trump campaign, but denied any criminal activity.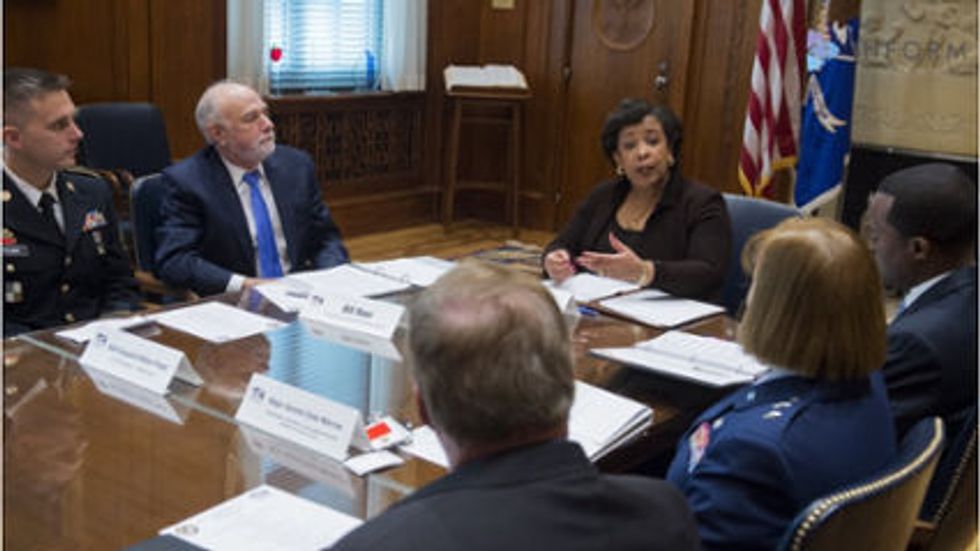 Some in the media have called the Susan Rice accusations a "fake story," while those like conservative commentator Charles Krauthammer have said she caught herself in a "outright lie and contradiction." Democrats have said that she did nothing wrong, while CNN's Van Jones says Trump should award her a Presidential Medal of Freedom.