In an interview Wednesday, President Donald Trump said that he was looking into an option to break up the 9th Circuit Court of Appeals that has given him so many headaches over his executive orders.
When asked if he had considered previous proposals to break up the 9th Circuit by the Washington Examiner, the president answered, "Absolutely, I have. There are many people that want to break up the 9th Circuit. It's outrageous."
Trump may be frustrated with a recent ruling by a U.S. District Court judge in San Francisco that blocked the implementation of his executive order to defund "sanctuary cities" of federal grants. Although the ruling by Judge William Orrick did not originate from the 9th Circuit Court of Appeals, if Trump appealed the ruling, that is where it would be considered.
"Everybody immediately runs to the 9th Circuit," he continued. "And we have a big country. We have lots of other locations. But they immediately run to the 9th Circuit. Because they know that's like, semi-automatic."
Trump sought to shut down "sanctuary city" policies that hamstring federal authorities from enforcing immigration law. His executive order said that cities could expect their federal funds to be cut off if they continued to interfere with federal law enforcement.
Judge Orrick struck down the order temporarily by citing Trump's statements to consider an expansive view of the command, instead of the narrow one the lawyers from the Department of Justice were using to defend it.
Trump signaled his displeasure with the 9th Circuit earlier Wednesday in a critique that spanned three tweets.
First the Ninth Circuit rules against the ban & now it hits again on sanctuary cities-both ridiculous rulings. See you in the Supreme Court!

— Donald J. Trump (@Donald J. Trump) 1493202000.0
Out of our very big country, with many choices, does everyone notice that both the "ban" case and now the "sanctuary" case is brought in ...

— Donald J. Trump (@Donald J. Trump) 1493202654.0
...the Ninth Circuit, which has a terrible record of being overturned (close to 80%). They used to call this "judge shopping!" Messy system.

— Donald J. Trump (@Donald J. Trump) 1493203131.0
The 9th Circuit Court of Appeals had also struck down Trump's executive order banning travel from terror-stricken countries. The president had said he would fight the ruling all the way to the Supreme Court, but later instead amended the order, after which it was also challenged in the courts.
The Washington Examiner noted that Republicans had previously pursued breaking up the 9th Circuit.
GOP lawmakers have repeatedly introduced legislation that would carve out several states under the 9th Circuit's jurisdiction and create a new court designed to lighten the Ninth's caseload.
White House Chief of Staff Reince Priebus earlier said the 9th was "going bananas."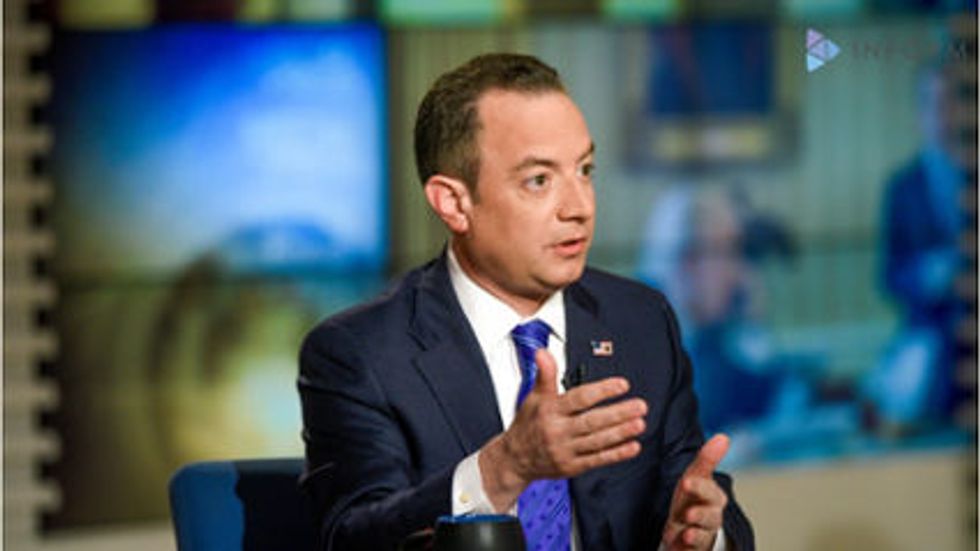 Los Angeles Mayor Gil Garcetti praised the ruling, saying that we should focus on "making more Americans," not making "scapegoats." Texas Gov. Greg Abbott, on the other hand, is seeking to pass legislation to punish sheriffs following sanctuary city policies with fines, and even jail time.