Portland's 82nd Avenue of Roses Parade this weekend was supposed to be a community-building event, showcasing local businesses and offering a positive spin on the area's sometimes negative perception, the Oregonian reported.
But there was a problem: The Multnomah County Republican Party was one of this year's parade participants.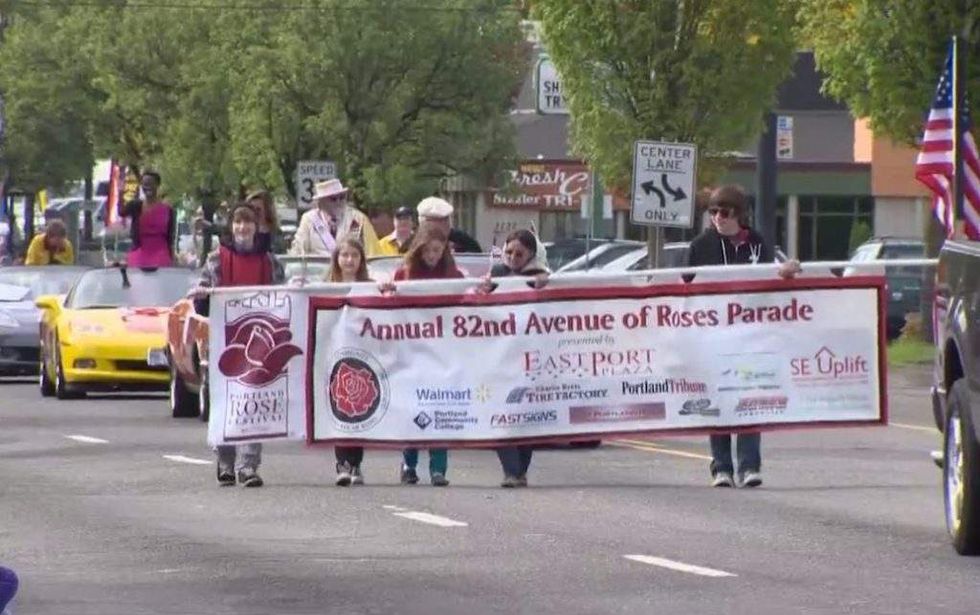 Image source: KGW-TV video screen cap
At least it was a problem for an "antifa/anarchist" who sent an anonymous email to parade organizers Saturday, the Portland Mercury reported.
According to the Mercury, the email sender threatened that if GOP members are allowed to participate in the parade, "we will have two hundred or more people rush into the parade into the middle and drag and push those people out as we will not give one inch to groups who espouse hatred toward LGBT, immigrants, people of color or others. In case the message was not clear to you this is a sanctuary city and state, and we will not allow these people to spread their views in East Portland."
The email, the Oregonian added, also promised: "You have seen how much power we have downtown and that the police cannot stop us from shutting down roads, so please consider your decision wisely. ... This is non-negotiable."
As you're likely getting used to hearing these days, parade organizers canceled the event Tuesday, fearing it could end in "the type of riots which happen in downtown Portland," the Oregonian added.
Parade officials had contacted police about the situation, but Rich Jarvis, a spokesman for the Rose Festival Foundation, told the Oregonian that police couldn't provide additional security. So it was bye-bye parade.
"The showdown was imminent," Jarvis told the Oregonian. "They were boxed into a corner, they simply had no choice. In order to avoid a violent outbreak, they had to cancel the parade."
Direct Action Alliance — a group "organized in response to the rise of fascism in America," KGW-TV reported — was planning to speak out against fascism and white supremacy during the parade, the Oregonian said. But the group's leader Jacob Bureros told KGW his group wasn't responsible for the anonymous letter.
"Direct Action Alliance and those affiliated with this group did not publish, produce or distribute the letter in question," Bureros told the station in a statement. "We are members of this community, and like the Republican Party, our members have participated in past parades without incident.
"We are disappointed that the parade was canceled," he told the Oregonian, "... this is an awesome parade."
James Buchal, chairman of the Multnomah County Republican Party, told the Oregonian his group didn't take part in the decision to cancel this Saturday's parade — in fact, the news surprised him.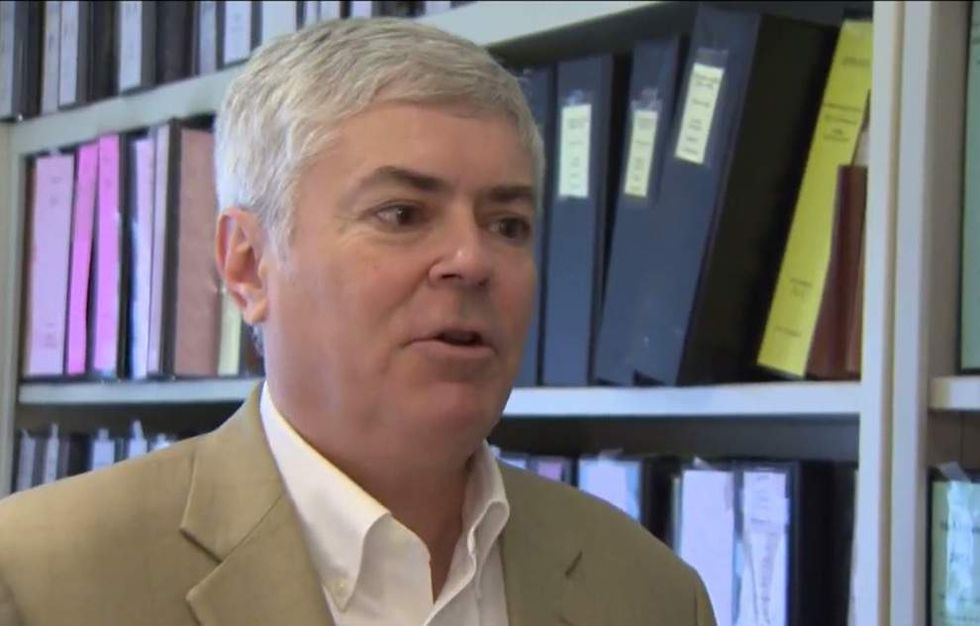 James Buchal (Image source: KGW-TV video screen cap)
He told KGW that the election of Republican President Donald Trump has caused a "significant portion of the population to become unhinged."
Buchal also had a message for those who believe GOP members are a bunch of racists and Nazis, the station reported.
"I would say wake up, get in the real world," he said. "We're a political party. Are you really so stupid that you think we're going to attract new members by marching with a bunch of Nazis carrying swastikas? What are you, nuts? Get in the real world."
Buchal told the Oregonian that he saw the anonymous, threatening email and that the GOP members still had no plans to back out.
"We weren't willing to just walk away quietly," he said.