President Trump has fired FBI Director Comey according to a statement Tuesday afternoon.
The statement said the search for a new FBI Director would begin immediately.
"Today, President Donald J. Trump informed FBI Director James Comey that he has been terminated and removed from office," it read. "President Trump acted based on the clear recommendations of both Deputy Attorney General Rod Rosenstein and Attorney General Jeff Sessions."
"The FBI is one of our Nation's most cherished and respected institutions and today will mark a new beginning for our crown jewel of law enforcement," the statement continued, quoting President Trump.
Senator Lindsey Graham (R-S.C.) released a statement that appeared supportive of the firing:
"I know this was a difficult decision for all concerned," it read. "I appreciate Director Comey's service to our nation in a variety of roles."
"Given the recent controversies surrounding the director," the statement continued, "I believe a fresh start will serve the FBI and the nation well. I encourage the President to select the most qualified professional available who will serve our nation's interests."
Comey has been assailed by the left and the right for his recent actions, but most vehemently by the left for releasing a statement about the investigation into Hillary Clinton's email scandal just before the 2016 election. She has since cited the letter to Congress as a main cause of her shocking and unexpected defeat by Trump.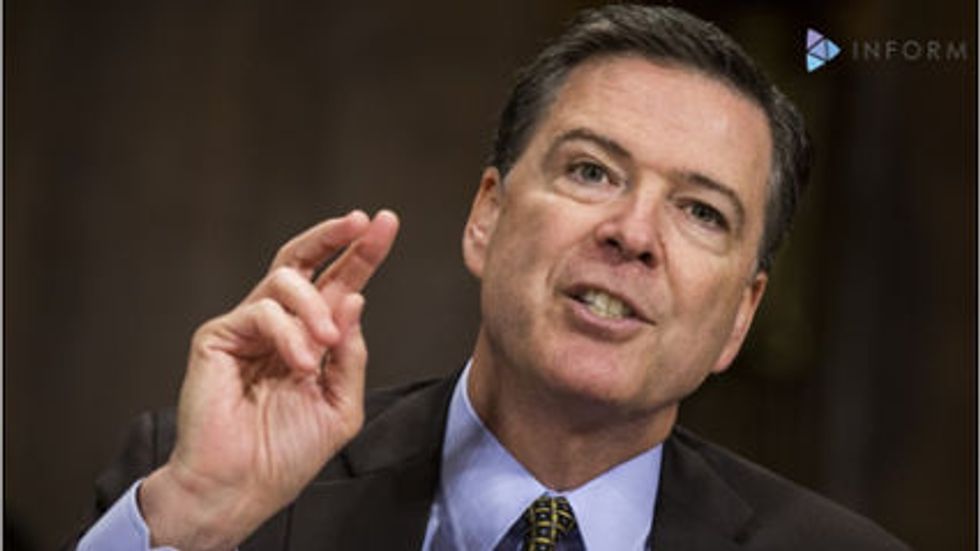 [Ed. Note: This post has been updated with additional information.]