House Oversight Committee chairman Jason Chaffetz (R-Utah) called Wednesday for the investigation into alleged improprieties by the FBI in the 2016 election expand to include the firing of FBI Director James Comey.
Chaffetz sent the letter with the request to Inspector General Michael Horowitz.
Chaffetz Statement on Comey Firing via @gopoversight https://t.co/fjOQBqdHcc

— Jason Chaffetz (@jasoninthehouse) May 11, 2017
"Previously I asked Inspector General Horowitz to review the FBI's actions in advance of the 2016 election," the statement read. "Today I sent a letter urging IG Horowitz to expand the scope of his review to include the decision to fire Director Comey. I look forward to receiving the IG's findings."
"I request that you expand the scope of your office's ongoing review of allegations regarding certain actions by the Department of Justice and the FBI in advance of the 2016 election to include the facts and circumstances surrounding the removal of Director Comey," the letter read.
Chaffetz cited the reasoning for the firing by the Trump administration that Comey had acted improperly when he released details about the investigation in Hillary Clinton's emails a week before the election.
"You separately stated 'if circumstances warrant, the OIG will consider including other issues that may arise during the course of the review.' The recommendation to remove Comey indeed warrants such consideration," Chaffetz concluded.
Chaffetz had earlier announced that he would not be seeking re-election to the House of Representatives in 2018, spurring many to speculate if the ongoing controversy at the White House had forced him from leaving office.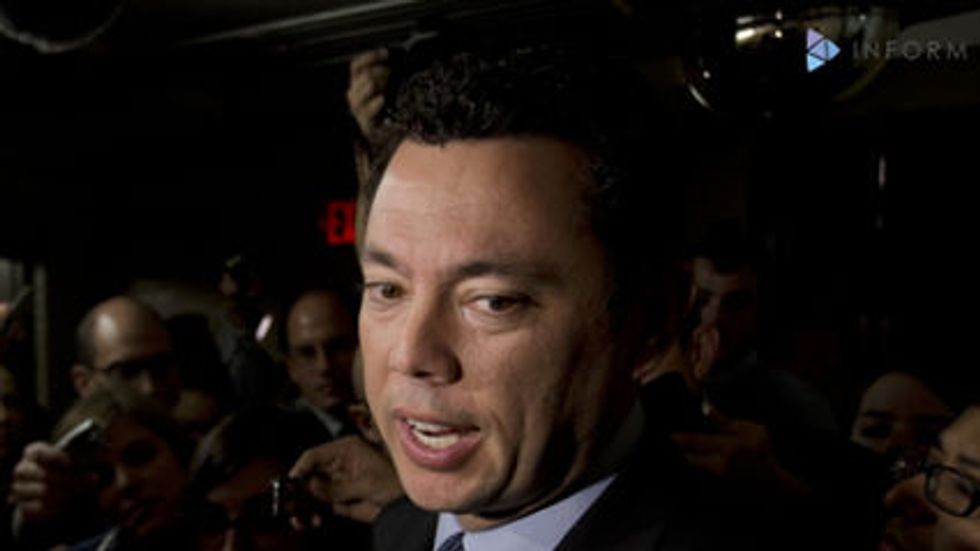 House Minority Leader Nancy Pelosi (D-Calif.) also threatened to force a vote calling for an independent probe into the alleged Russian meddling in the election if Republicans didn't bring it to a vote.