An elderly man wearing a red Make America Great Again baseball hat — made famous during the campaign of Republican President Donald Trump — was reportedly behaving in an unruly manner and then forced to exit a plane Sunday to the sound of boos and at least one person yelling, "Lock him up!"
The man refused to move after taking another passenger's seat during boarding at Shanghai Pudong International Airport in China on a United Airlines flight bound for Newark, New Jersey, the airline told KNTV-TV.
The man, who wasn't identified, grew more disruptive after he was asked to exit the plane, the station said, adding that other passengers were forced to deplane while law enforcement dealt with the situation.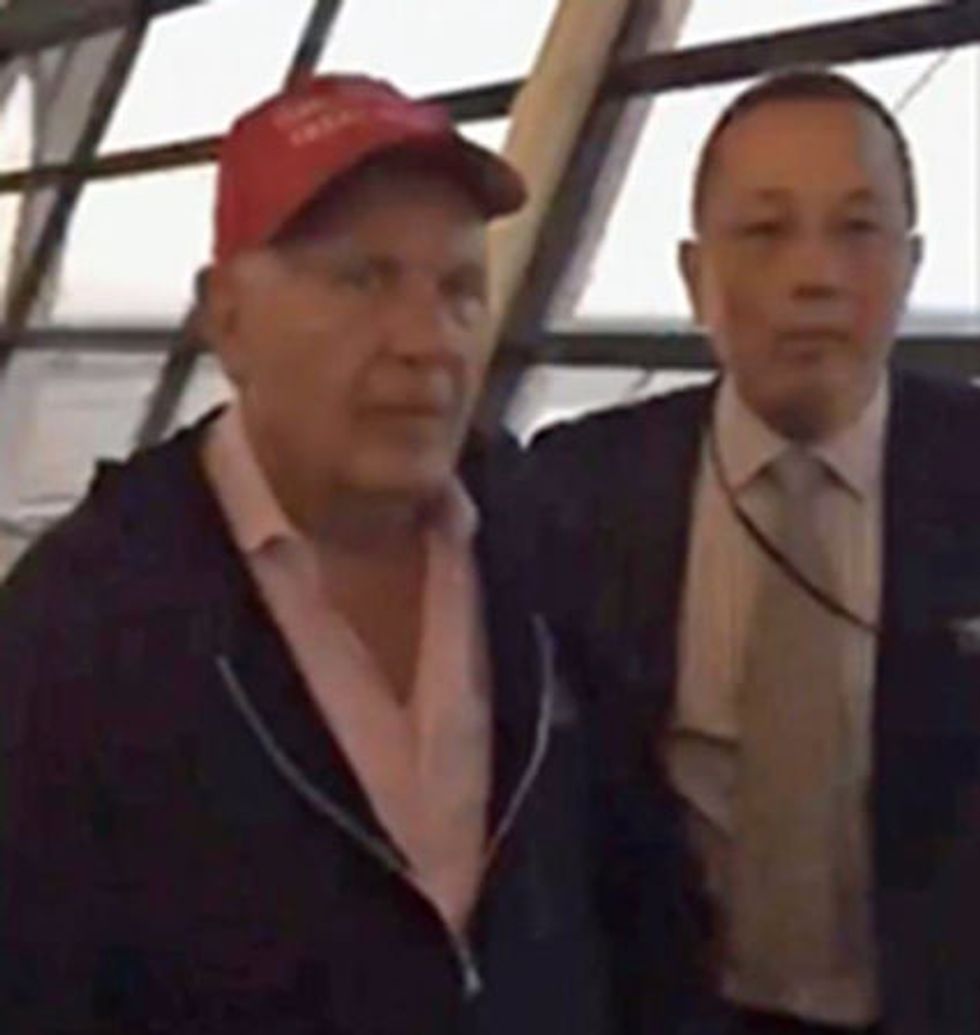 A United spokesman told KNTV that the unnamed passenger "eventually left the aircraft on his own accord."
WESH-TV said that happened after a two-hour standoff — and the station said cellphone video taken by an Orlando, Florida, man showed the passenger escorted back to the gate area at the Shanghai airport to a chorus of boos and at least one person yelling, "Lock him up!"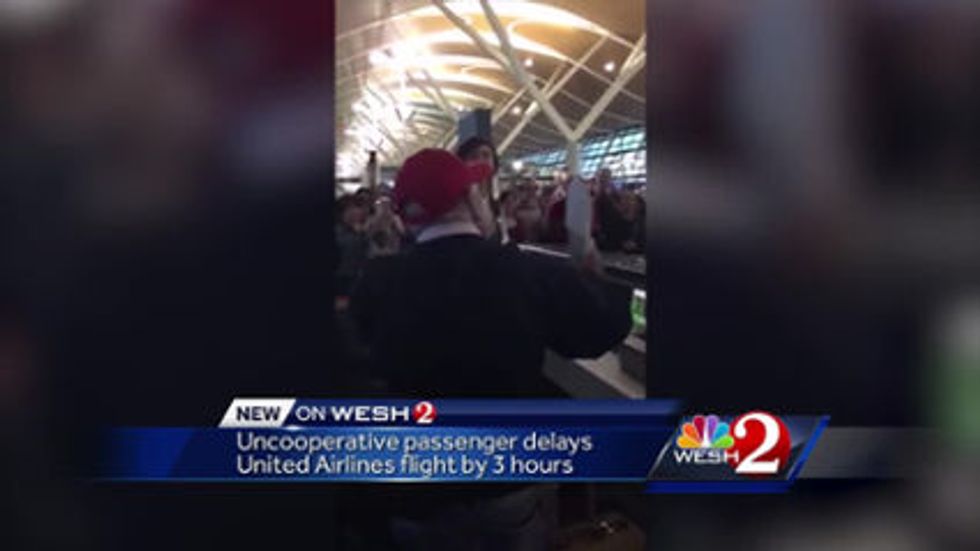 The flight was delayed for three hours, WESH said, and ended up being forced to reroute to San Francisco International Airport for a new flight crew. The scheduled arrival time in Newark at 6:15 p.m. ET Sunday was delayed until 2:22 a.m. ET Monday, KNTV said.